Additional Reviews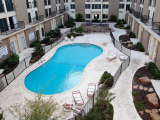 Feb 2019:
Maintenance and Staff are

amazing

. They respond to our concerns really

quickly

and are super

friendly

. The

best

thing is also how

close

ulofts is to campus. They also provide us with

free

food and

fun

activities, which Is

amazing

for college students. I also dont have to

worry

about any caps on utilities. Review from Google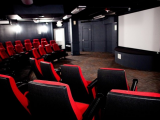 Jan 2019:
The most stressful place to live in. I'm over the damm

fire

alarms

going off in the middle of the

night

for hours, honestly I'm about to talk to a lawyer because I'm done with the

disrespect

, like why are you even inspecting the units instead of the freaking

alarm

system that doesn't work. Oh and we pay way too much for this

old

complex with pure

problems

. The manager is the most

disrespectful

human ever like she

NEVER

talks to the residents in a

nice

or

professional

way. Review from Google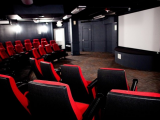 Dec 2018:
DO

NOT

LIVE HERE. I would give

zero

stars if I could. I do

not

know where to begin with the troubles caused by ULofts, the staff and the apartment. First, at least once a week since I've lived here (5 months) the

fire

alarm

has gone off for hours at a time. There is

never

any remedy, and it goes off regardless of the time, once going off at 4am on a Tuesday. As a college student, you can imagine what they did. Second,

due

to

not

taking

care

of their sprinkler system, one

night

when the

fire

alarm

system was going off, my apartment began to be flooded with standing

water

all over the place. The apartment was unlivable, carpet ruined, tile ruined, baseboards ruined, ceiling tiles ruined, etc. Their contractors told us that we couldn't be in the apartment for 3 days, and when I told the staff that I wanted 3 days taken off my rent, they said " Review from Google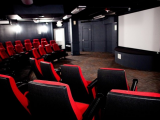 Nov 2018:
The closest apartment to campus. It's

quiet

and

clean

, the neighbors, the staff and the manager are very

friendly

. I

enjoy

the pools and the

best

part you

don't

need to pay for the utilities, it's all included. Review from Google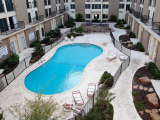 Nov 2018:
Price and location are

good

and maintenance takes

care

of everything. Able to study, get to class on time with no bus schedules to

worry

about, have a parking space and there is a convenience store in the building. Plan to stay another year. Review from Google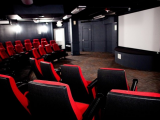 Oct 2018:
Super

close

to the campus. It is

nice

and

clean

place to live. Management and maintenance guys work really hard and they fix any

issues

same day, usually within few hours. Living here for two years now and no

complaints

. Overall, outside and inside of the apartment complex is kept very

clean

(Thanks Cynthia for keeping indoors

clean

). By the way, they

changed

all hallway carpets just a month ago and it looks really

nice

. ULofts has

nice

and

clean

gym and two

big

swimming pools. Swimming pools are cleaned daily during summer season. There is also a movie theater that you can reserve and use for

free

. As a graduate student, I highly recommend this place! There are a lot grad students living here, so the complex is

quiet

place to study and do your research. Review from Google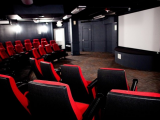 Oct 2018:
This place is a

dump

. The hallways

smell

. There is no ventilation. There is dog

poop

and

trash

on the interior hallways. There is no visitor parking. They

charge

the tenants to park in the parking garage which should be

free

and they

tow

you every chance they get. Don't have a visitor after Office hours. They will be

towed

!!! If your parking sticker expires you have about an hour and you will be

towed

as

well

. The office managers are extremely

rude

and

not

helpful at all. Don't

waste

your money.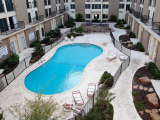 Sep 2018:
Been here since December last year and have

enjoyed

it so far. The staff are all

friendly

and accommodating. When we do encounter some

issues

in our apartment they act

fast

on it. Super

close

to campus! Definitely

would recommend

this place! Review from Google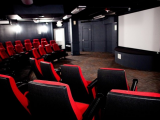 Jul 2018:
Definitely the least

expensive

and most

convenient

apt in town! I'm glad I have all my bills paid and didn't need to purchase any furniture. I going on 3 years with my renewal! :)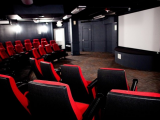 Jun 2018:
If I could give it 0 starts I would. I didnt believe the comments about this place being

unpleasant

to live in until I experience it myself. Some staff was

nice

but

not

all the time

when I moved in I had a

terrible

noise

which took them 5 weeks to come up with a solution and they solve it by moving me to another that had a

broken

bed frame,

dirty

drawers and

wasn't

the same plan I had.The halls were

dirty

with

trash

and sometimes dog

poop

. The parking garage

didn't

feel

safe

and the doors to access the building most were jammed which maked it uncomfortable to carry groceries. Honestly the only

good

thing about this aparment was the location. Review from Google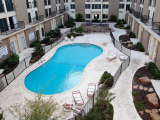 May 2018:
Love

it!!! Staff is very

friendly

! Ulofts is so

close

to campus that I can wake up 20 minutes before class starts and still make it on time. I

love

their theater room and how there is no cap on electricity bill! Review from Google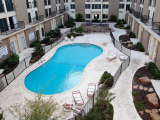 Apr 2018:
This place was

great

at first. Don't butt heads with the manager especially if you need something fixed. My washer

broke

and was

never

repaired until

well

after I was gone when the neighbor let me know they were finally fixing it. They let

unwelcome

visitors in when I wasn't there and they entered the apartment without

notice

. It's ok for them to violate your tenant rights but don't try to

get out

of your lease because of it!!! There are

plenty

of other options available that won't violate your rights!!! Review from Google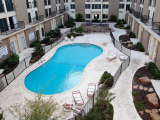 Feb 2018:
The staff are

nice

. They're

quick

to

help

you if you request it. They also

care

about their residents. I've seen a lot of reviews on here saying they're only in it for the money, but I

haven't

had that experience. I

really like

living here and I'm excited for the next year I'll live here. Most of the residents are really

nice

and considerate. It's a pretty

quiet

community, which is

nice

when you need to study. Sometimes the internet does go out, but I experienced more internet outages in the dorms than here. There are no

roaches

that I've seen,

pest

control also comes every so often to spray. Maintenance is

quick

and they want to

help

you. The building is older, so there are some

issues

, but

nothing

that

isn't

fixed right

away

. The location is

great

, no utility caps, lots of amenities. Review from Google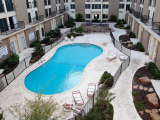 Feb 2018:
Worse

place to live in Lubbock. Ulofts

screw

people. The staff is

rude

and manager is

never

available. They will agree on something and suddenly they will

change

on what was agree. Furniture is

old

,

crappy

, and furniture does

not

get replace. The cleaning crew used

dirty

mops and brooms to

clean

. Additionally, when you move out check your credit report. Ulofts will

charge

you for things with out even telling you. I moved out on December 2014, called them a few days later after moving to check if everything was

good

. They said everything was

good

. A year and half after moving out from Ulofts , I received a call from a collection agency

charging

me a debt that I had with Ulofts. I would suggest you to find another place to live to

avoid

headaches. Review from Google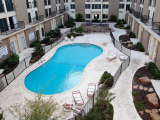 Jan 2018:
The ULofts is a

great

place to live if you want something that's (practically) on campus, but

doesn't

have the obnoxious dorm feeling. Other people have bashed the condition of the apartments, but what do you expect? It's an older building that requires maintenance. Regardless of the monthly maintence orders, the benefits outweigh the rest. No cap, fairly

nice

furnished

rooms, and location all make up for the

negatives

.

Not

only that, but the gym and the movie theatre/game room are

great

bonuses if you still want to spend quality time with friends. I lived at this location for 4 semesters and I was still very content with the ULofts. As a student, I

wouldn't

want to live anywhere else. Review from Google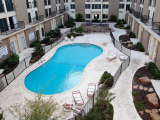 Jan 2018:
First I wanna say that I really

didn't

have any

poor

experience until move out. I moved out because there were places closer for less. Honestly yes they are a little small, but the location and no-cap utilities are

nice

. Upon move out however, I was met with a suprise where they insisted that I had to pay for carpet cleaning. I paid for it, because I figured it said I needed to get it cleaned in my

contract

before move out. I later found out it

wasn't

in my

contract

.Iwas a bit upset that I had to use their sponsored carpet cleaning service. Management had a little bit of an attitude on move out, and they had

never

been that way in all my years living at Ulofts. Later, when I received my

security

deposit

, about 75% of it had been cut out because it needed to be "cleaned". I was really disappointed at this. I'm

not

a

messy

person and when I lef Review from Google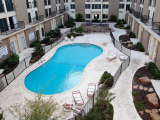 Nov 2017:
Not

sure who they paid to

leave

reviews such as "

great

staff" "

best

place to live".

FAKE

! This place is a toilet

hole

and the staff is even

worse

.

good

luck trying to get a hold of anybody even during business hours. Staff is

rude

and your rent will go up the longer you live there. They're

nice

when you're signing but that's when it stops.

Fire

alarms

go off

constantly in the middle of the

night

. Appliances suck. Internet always

down

. Courtyards

infested

with stray cats and the office refuses to do anything about it. Please save yourself the

headache

and don't live here. Review from Google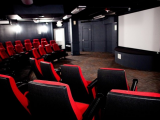 Sep 2017:
It's so

convenient

for me as a student to live here, I can just cross the street and be on Texas Tech campus. Plus now its right

across

the street from some

great

places to eat and several bars. I've lived here for 2 years and I would probably live here again if I

wasn't

moving cities. 4.5/5! Review from Google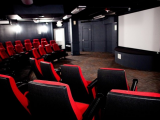 Aug 2017:
My husband and I moved in a week ago, and so far our experience at U Lofts has been

wonderful

. Our apartment was

clean

when we moved in, and we

love

the huge windows in the apartment and having a dishwasher, washer, and dryer. The bathtub is huge, our utilities are included, and we are loving having access to a gym and a pool. The theater

isn't

open yet, but we are looking forward to trying it. We moved here from another state without having seen the apartment, which was a little

nerve

-wracking, but Jon Thornton, the Assistant Manager, was

polite

, kind, and

quickly

answered all of our numerous questions, and he was a

big

reason why we chose these apartments. I have no regrets and am happily anticipating living here for the next few years. Review from Google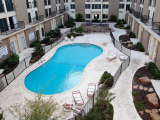 May 2017:
Easily the

worst

apartment complex in the area. You can get way more for your money by renting any apartment in the surrounding area. I was fortunate enough to live on the ground floor and did

not

have to walk through the

piss

and

mold

smelling hallways everyday. However, my apartment was

filthy

when I moved in. The atmosphere in the complex is melancholy at

best

as if the building is pleading to be torn

down

.

Fire

alarms

go off

multiple times a week throughout the w

hole

complex (usually after midnight). Staff is generally

lazy

and just as depressing as the building itself. Review from 5/15/17 on Apartment Ratings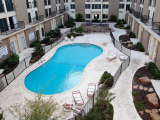 Apr 2017:
DO

NOT

LIVE HERE. I reported a

mold

problem

in the bedroom for my apartment. It took the management 2 days to even send a maintenance worker to try and take

care

of it. The worker literally wiped

down

the area and sprayed bleach or something, claiming that it would take

care

of it. Then a few days later, the maintenance staff came into my apartment and started to "fix" it and claimed it would only take 2 days to do. It took the staff A WEEK to get it done and the end product was them building another piece of drywall on top of the area. The front office staff is extremely

unprofessional

. Review from 4/18/17 on Apartment Ratings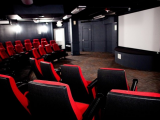 Jan 2017:
I currently live here and have lived here since January of 2016. First thing I'd like to say is you can

not

beat the fact that you live RIGHT

across

the street from campus. Everything is a 5-15 minute walk being the 15 minutes to the REC. You live within walking distance of really

great

quick

bites to eat. The community is really

quiet

. Staff is

great

about working with you and makes sure your stay here is as simple as you would like it to be. The covered parking garage is VERY

convenient

. Review from 1/24/17 on Apartment Ratings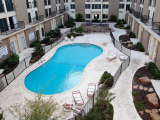 Jan 2017:
Old

apartments,

roach

infested

like you

wouldn't

believe, staff lacks customer service skills,

new

assistant manager is

rude

as

hell

. I am just disgusted. I feel as all they

care

about is getting your money. If the place was

free

I would still

never

live here again. The only

good

thing about this place is the location. Oh and they promise you internet but I

never

received any in my apt anyway. Review from 1/2/17 on Google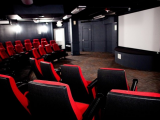 Dec 2016:
/C

breaks

for weeks if

not

months at a time every fall and spring.

I renewed

my

contract

last december because they kept emailing me saying that the rates I was signing for were the lowest rates possible. I come to find out people rented for $100 cheaper on a special, and now they

won't

change

my rental price. I have lived here 3 years and feel betrayed. The management has no interest in looking out for their tenants. There are no bathrooms or

water

fountains accessible to the pool area, gym, or theater room... I wonder where everyone goes to the restroom?? The w

hole

building

smells

like

mold

and people let their dogs

poop

in the hallways next to the

trash

other people

leave

. Review from 12/5/16 on Google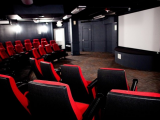 Dec 2016:
THIS PLACE ROCKS! People who dont have a

good

time look for things to

complain

about. The location is

great

and the price is

amazing

! Very

quiet

community!

Clean

and maintenance trys their

best

to get things done in a timely manner. Review from 12/3/16 on Google