Additional Reviews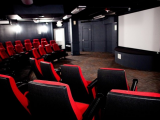 Apr 2020:
My experience here at Ulofts Apartments is being really and incredibly

terrible

because of one blond woman that doesn´t tell her name. Apparently, she is the main manager at Ulofts. She is impolite to me since we arrived! For no reason!! It seems that because she doesn´t want to work, she is as

worse

as a person can be to another, in order to get people intimidated and don´t request what they want. She is really a

bad

person and makes my life and my experience at Ulofts

awful

!!! It has to

stop

! Is it so hard to be

polite

?! I don´t know what is in her mind, but I was

not

raised

like that. So, my review is for the

new

people: it worth it to go to another place !!!!!! It is true, I don´t have a car and they say that "location is key". Most important is peace, is being treated like human. I pay my bills and don´t deserve to be treated like this. Common cou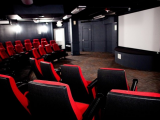 Oct 2019:
Ulofts has a online system for maintenance request. Maybe they take some extra time - when they need to back up other urgent works - but once you place your request you are done. Review from Google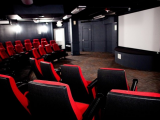 Sep 2019:
Ideally located for the Texas Tech University student. staff and facilities are

good

. Review from Google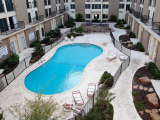 Aug 2019:
Honestly? If you can

avoid

living here do so at all costs. It was the only option I had at the time but I would

NEVER

recommend ULofts to anybody. The office staff are incredibly

rude

people, I can count on one hand the

positive

interactions I had with two of the staff there in my year of living.

Not

including the manager, who is one of the most

unprofessional

people I have ever met. Just,

don't

live here. Go somewhere else. Even if you have to pay a little bit more, it'll be worth it. Review from Google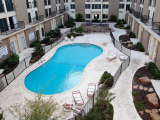 Jul 2019:
The only thing going for this place is the convenience to campus and the

nice

rooms. The facility itself is

filthy

and

stinks

everywhere you go. In addition, I've had two bikes

stolen

from me, my vehicle

vandalized

and

broken

into. If you

love

cockroaches

then this place is for you, on

average

the past few months I kill about 6

cockroaches

a day even after they come and "spray" the rooms. There are better apartments in the area for better prices. Don't settle for this one. Review from Google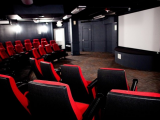 May 2019:
Last year our room was a bit

outdated

, all appliances worked but the walls were ultra white, this year we have a really

nice

apartment. Management (John) is a

great

guy, if you have any

issues

he can find a solution. Maintenance is

awesome

, they always smile and greet us,

not

to mention they will fix any

problem

in a timely manner. ULofts

isn't

your typical college apartment, it's

quiet

for the most part, lots of tenants have children, and you'll most likely know your neighbors. I'm going to miss living here, for the price and location you

can't

beat ULofts. Review from Google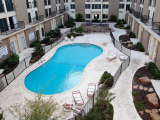 Apr 2019:
The location is

great

- it's right

across

from campus which makes it super

easy

to get to class. The amenities are

great

, and I

can't

wait to use the theater. Also the utilities, cable, and internet are super

affordable

because they are included with no caps- AKA: NO UTILITY BILLS!! Review from Google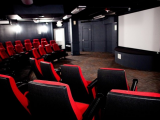 Apr 2019:
Great

place to live! The office staff is

great

,

always helpful

. Maintenance has always gotten things done

fast

and I always see the cleaning lady working hard! Review from Google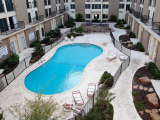 Mar 2019:
Failing pile of

garbage

. I was here visiting my daughter and her friend when I realized how

bad

this place really is. There are no

trash

chutes, leading to

smelly

halls. The students here

smoke

and the place

smells

. The office staff are

rude

and

unprofessional

. Their parking garage is a blight on the neighborhood. It is

poorly

lit and much

criminal

enterprise takes place here. My opinion I voiced to my daughter was that this place is

not

worth the money, and is

unsafe

. I witnessed a drunkard stumbling and looking into peoples cars. The parking garage is

dangerous

, stay

away

. The halls

smell

. The elevators have

urine

in them. We will

not

be renewing. Also, twice while I was here, the

fire

alarms

went off

. This place just

isn't

safe

. its

not

well

maintained. Parents,

don't

make the same

mistake

I did. Review from Google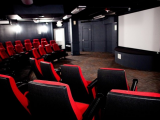 Mar 2019:
The staff was

very helpful

with signing my lease for the first time! Everyone was very

nice

! Thanks Ulofts for helping me have a

great

year! Review from Google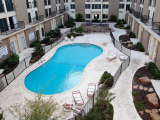 Mar 2019:
The

worst

experience I've had living in a apartment. If it wasn't for the convenience of it being a 5 min walk to school; this place is way over price for what you are getting. The rooms

smell

like

cigarettes

, you can't use the a/c because it

smells

like

cigarettes

. The

water

heaters have a discharge that they have to put oil into the discharge part of the

water

heater to mask the

smell

because it is

ridiculously

smelly

. It's like a

rotten

,

garbage

smell

that doesn't go

away

unless they put oil in the discharge tube. Also on top of that my car has been

broken

into on 2 separate occasions and the office does

nothing

about it in

away

that most would. I've almost been robbed in the parking lot by just walking to my car. I would

not

recommend ever living here no matter how

close

it is to school. This place needs to be remodeled and updated heavily. It is definitely a

waste

of money.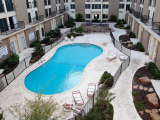 Feb 2019:
The dumpster area can improve significantly. The cleanliness of the entire apartment can improve as

well

, especially the elevators. Maintenance here works

efficiently

and promptly.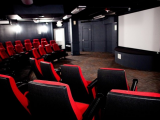 Feb 2019:
Maintenance and Staff are

amazing

. They respond to our concerns really

quickly

and are super

friendly

. The

best

thing is also how

close

ulofts is to campus. They also provide us with

free

food and

fun

activities, which Is

amazing

for college students. I also dont have to

worry

about any caps on utilities. Review from Google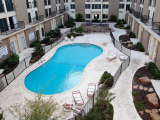 Jan 2019:
The most stressful place to live in. I'm over the damm

fire

alarms

going off in the middle of the

night

for hours, honestly I'm about to talk to a lawyer because I'm done with the

disrespect

, like why are you even inspecting the units instead of the freaking

alarm

system that doesn't work. Oh and we pay way too much for this

old

complex with pure

problems

. The manager is the most

disrespectful

human ever like she

NEVER

talks to the residents in a

nice

or

professional

way. Review from Google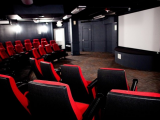 Dec 2018:
DO

NOT

LIVE HERE. I would give

zero

stars if I could. I do

not

know where to begin with the troubles caused by ULofts, the staff and the apartment. First, at least once a week since I've lived here (5 months) the

fire

alarm

has gone off for hours at a time. There is

never

any remedy, and it goes off regardless of the time, once going off at 4am on a Tuesday. As a college student, you can imagine what they did. Second,

due

to

not

taking

care

of their sprinkler system, one

night

when the

fire

alarm

system was going off, my apartment began to be flooded with standing

water

all over the place. The apartment was unlivable, carpet ruined, tile ruined, baseboards ruined, ceiling tiles ruined, etc. Their contractors told us that we couldn't be in the apartment for 3 days, and when I told the staff that I wanted 3 days taken off my rent, they said " Review from Google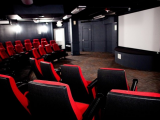 Nov 2018:
The closest apartment to campus. It's

quiet

and

clean

, the neighbors, the staff and the manager are very

friendly

. I

enjoy

the pools and the

best

part you

don't

need to pay for the utilities, it's all included. Review from Google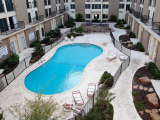 Nov 2018:
Price and location are

good

and maintenance takes

care

of everything. Able to study, get to class on time with no bus schedules to

worry

about, have a parking space and there is a convenience store in the building. Plan to stay another year. Review from Google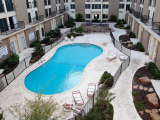 Oct 2018:
Super

close

to the campus. It is

nice

and

clean

place to live. Management and maintenance guys work really hard and they fix any

issues

same day, usually within few hours. Living here for two years now and no

complaints

. Overall, outside and inside of the apartment complex is kept very

clean

(Thanks Cynthia for keeping indoors

clean

). By the way, they

changed

all hallway carpets just a month ago and it looks really

nice

. ULofts has

nice

and

clean

gym and two

big

swimming pools. Swimming pools are cleaned daily during summer season. There is also a movie theater that you can reserve and use for

free

. As a graduate student, I highly recommend this place! There are a lot grad students living here, so the complex is

quiet

place to study and do your research. Review from Google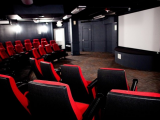 Oct 2018:
This place is a

dump

. The hallways

smell

. There is no ventilation. There is dog

poop

and

trash

on the interior hallways. There is no visitor parking. They

charge

the tenants to park in the parking garage which should be

free

and they

tow

you every chance they get. Don't have a visitor after Office hours. They will be

towed

!!! If your parking sticker expires you have about an hour and you will be

towed

as

well

. The office managers are extremely

rude

and

not

helpful at all. Don't

waste

your money.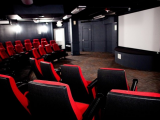 Sep 2018:
Been here since December last year and have

enjoyed

it so far. The staff are all

friendly

and accommodating. When we do encounter some

issues

in our apartment they act

fast

on it. Super

close

to campus! Definitely

would recommend

this place! Review from Google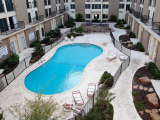 Jul 2018:
Definitely the least

expensive

and most

convenient

apt in town! I'm glad I have all my bills paid and didn't need to purchase any furniture. I going on 3 years with my renewal! :)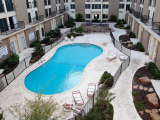 Jun 2018:
If I could give it 0 starts I would. I didnt believe the comments about this place being

unpleasant

to live in until I experience it myself. Some staff was

nice

but

not

all the time

when I moved in I had a

terrible

noise

which took them 5 weeks to come up with a solution and they solve it by moving me to another that had a

broken

bed frame,

dirty

drawers and

wasn't

the same plan I had.The halls were

dirty

with

trash

and sometimes dog

poop

. The parking garage

didn't

feel

safe

and the doors to access the building most were jammed which maked it uncomfortable to carry groceries. Honestly the only

good

thing about this aparment was the location. Review from Google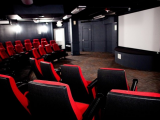 May 2018:
Love

it!!! Staff is very

friendly

! Ulofts is so

close

to campus that I can wake up 20 minutes before class starts and still make it on time. I

love

their theater room and how there is no cap on electricity bill! Review from Google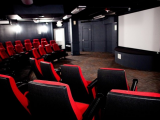 Apr 2018:
This place was

great

at first. Don't butt heads with the manager especially if you need something fixed. My washer

broke

and was

never

repaired until

well

after I was gone when the neighbor let me know they were finally fixing it. They let

unwelcome

visitors in when I wasn't there and they entered the apartment without

notice

. It's ok for them to violate your tenant rights but don't try to

get out

of your lease because of it!!! There are

plenty

of other options available that won't violate your rights!!! Review from Google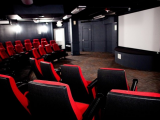 Feb 2018:
The staff are

nice

. They're

quick

to

help

you if you request it. They also

care

about their residents. I've seen a lot of reviews on here saying they're only in it for the money, but I

haven't

had that experience. I

really like

living here and I'm excited for the next year I'll live here. Most of the residents are really

nice

and considerate. It's a pretty

quiet

community, which is

nice

when you need to study. Sometimes the internet does go out, but I experienced more internet outages in the dorms than here. There are no

roaches

that I've seen,

pest

control also comes every so often to spray. Maintenance is

quick

and they want to

help

you. The building is older, so there are some

issues

, but

nothing

that

isn't

fixed right

away

. The location is

great

, no utility caps, lots of amenities. Review from Google