Back to Previous
Close Tab
Additional Reviews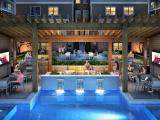 Jul 2019:
great

customer service! They really work with you and it's

crazy

how much they actually

care

about keeping you the most comfortable for your stay!!

Love

it! Review from Google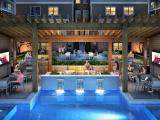 Jul 2019:
great

customer service! They really work with you and it's

crazy

how much they actually

care

about keeping you the most comfortable for your stay!!

Love

it! Review from Google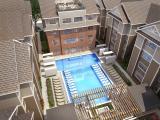 Jul 2019:
I've signed 3 leases at The Bloc, and have no regrets!

Friendly

and responsive staff, with

great

amenities and an ideal location. Highly recommended Review from Google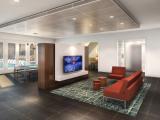 Jun 2019:
I'll be moving in this year so I haven't had any experience as far as living here, but the staff and management were

very helpful

and

friendly

. They were able to answer all our questions and were willing to

help

us. I'm excited to be living here. I've heard

great

things about this place from friends and current residents. I hope I won't get disappointed. Review from Google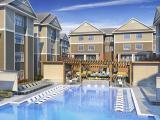 Jun 2019:
I

love

these apartments! Everyone was so

friendly

and inviting. The location is

great

and the pool and study areas are

awesome

! I can't wait to live here! Review from Google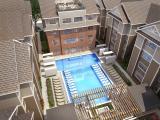 Jun 2019:
The bloc has taken

care

of everything. I was able to bring my dog, sign up for

cheap

, and get

free

snacks

during my tour. I was amazed by just how

nice

the pool was. Review from Google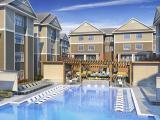 Jun 2019:
It's a

great

place to live! I always feel

safe

and have

never

had a

bad

experience. Maintenance could be better, but I've been told it's moving in that direction. The price is definitely hard to beat being as

close

to campus as we are. Football games are just a short 10 minute walk from my front door! Overall, I have

enjoyed

my experience! Review from Google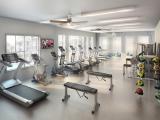 May 2019:
Clean

, compact,

great

location in terms of being

close

to pretty much anything you'd want or need. The

perfect

place to stay for a college student. I'm grateful to be able to stay here for the next year! Review from Google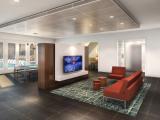 May 2019:
I just signed here and the assistants and the manager were extremely

nice

and helpful. They gave a

great

tour and were very joyful unlike many apartment assistants I have seen. I am looking forward to living at the BLOC! Review from Google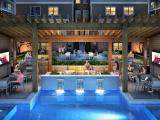 May 2019:
This place is

amazing

! The units are

beautiful

and you really get a lot for the price. Staff is also very

friendly

and personable! Very

clean

and a

great

deal for students! Review from Google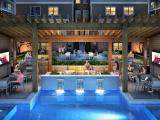 Apr 2019:
I have lived here since August 2018, I did

not

renew my lease and instead signed elsewhere.

CONS

: Management is very

nice

but also

not

good

at following up. I had called in November and asked about the simple bills

fee

that is tacked on to our utilities, there were a few months where we did

not

go over but still had to pay the simple bills

fee

. I was told that this

fee

was supposed to be waived as part of their agreement and that I would get a call back in the next few days when it would be cleared up. After several months passing, they have said

nothing

, deciding

ignoring

the

problem

, we're still getting this

fee

. I work

late

nights

and was

unable

to get into my apartment after work at 3AM because the gates/key cards simply

didn't

work. The chairs are

cheap

and 3/4 are

broken

in my apt and it was a

problem

all over because they ran out of replacements

quickly

.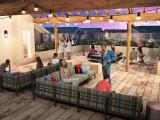 Apr 2019:
Their staff seem

nice

, but they aren't helpful at all. It takes weeks sometimes months to get things fixed. The digital lock on the apartment door

breaks

frequently, which locks people out. The gates to get in and out of the parking garage regularly will

not

open. However, it is a pretty

good

space for the money. Their staff just need to be more

efficient

, nicer, and more understanding! Review from Google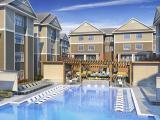 Apr 2019:
All in all, this is a pretty

good

place to live in.

PROS

:

Not

only is it right next to Walmart which is very

convenient

, but the busses to get to campus come by every 5 minutes or so. The apartment complex is also fairly

new

, having been finished being built in 2018; if you're

lucky

, you might just get into a

new

room like I did! The pool is kept

clean

, and it is rarely used. These apartments are also pet

friendly

which is a

big

plus. The walls are

not

as

thin

as in other places, but if your neighbors are stomping around or running

down

the hall, you'll definitely hear it. The manager Ms. Blanca is very

friendly

and helpful, and she likes to host

events

about once a month to get members of the apartments to come by, socialize and get a bite to eat. Other people at the desk are also

friendly

.

CONS

: The gym room is small, but if you get creative, you could definitely work every muscle group here Review from Google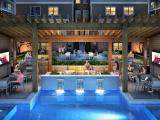 Mar 2019:
I like

living here since it is

affordable

and super

close

to campus. Unfortunately, the management/staff has

left

something to be desired. They are all VERY

nice

but they are

not

consistent at all and do

not

communicate with each other at all. They candy coat everything and tell you what you want to hear without ever getting anything done. For instance, there has been an

alarm

sounding like a dryer

alarm

going off outside my roommates and I window every 3-10 minutes for 4 (Thursday- Monday) days straight (day and

night

). When my roommates and I initially went in with this

complaint

, they identified the

noise

right

away

and said they put in a work order and to get it fixed right

away

. 4 days and several trips to the front office and after hours calls later, maintenance came out with us to investigate the

noise

with us. Maintenance told us that nobody from their department was called over the weekend to fix our

problem

Review from Google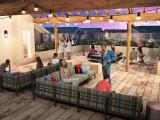 Mar 2019:
I moved into the Bloc in May of 2018 when it was fairly

new

and I noticed that management was very

nice

, Blanca and Stacey were very

caring

and resolved any issued I had! However the complex itself does have its ups and downs. The walls are very

thin

so if you move into a 4 bedroom flat, please expect to hear every

noise

or song your roommate is making/listening to. Your kitchen, (unless its a town home) will be too small to accommodate the things of the 4 individuals living there. The A/C will work unevenly so expect some rooms to be much better ventilated than others. 9 times out of 10 I have to print at the front desk because the printers in the study room are out of ink or wont connect to the computers. My roommates and I have been locked out multiple times

due

to the key pad to our door running out of battery. The

coffee

machine in the club house is constantly

broken

and its almost as though the company running this complex does

not

have the money to resolve most of the

issues

(Keypads on doors,

coffee

machines, ect) Review from Google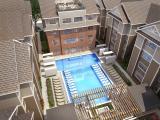 Mar 2019:
Overall the bloc is very

nice

compared to everywhere else I've stayed in Lubbock while attendeding Texas Tech. One issue I do have is some times I don't have hot

water

long enough while I'm taking I'm showers but that's all!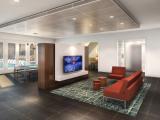 Jan 2019:
I sincerely

regret

signing a lease at this apartment complex. They advertise valet

trash

collection, which sounds

great

. Until you remember that all the apartments are outdoors and Lubbock wind is very strong. There is

garbage

strewn in every hallway and

down

the stairs. They also advertise that

trash

is picked up five days a week. In reality, it's maybe 2 times per week and it always varies. When it is 100 degrees of Texas heat, and the

trash

hasn't been picked up, and there are

not

dumpsters to just take it yourself, you can

smell

it from inside the apartment. The

trash

crew also throws the

trash

off the end of the building onto the grass to collect, where inevitably, the

garbage

bags explode onto the lawn. Sometimes it gets cleaned up, other times it sits there until it blows

away

. There are also no elevators, which sounds fine, until y Review from Google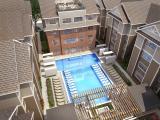 Dec 2018:
I'm a transfer student to Tech and this

isn't

my first time living in an apartment. I'll start with the

positive

. Rooms are pretty

nice

as they are fairly

new

and the furniture, utilities and TV were all in pretty

good

condition. Now for the

cons

. The door battery dies incredibly

quickly

. the first time this happened one of my roommates called saying it was dying and once of the office staff told her that they

don't

replace it until it actually dies. What???????

Well

it died and I was on the phone for 30 minutes trying to get a hold of someone to come fix it as the door could only be locked/

unlocked

from the inside, otherwise you prayed someone

didn't

just walk into your apartment. We eventually got actually keys and thank goodness, because the door died again a month later. I went to the front office and they fixed it immediately. The second Review from Google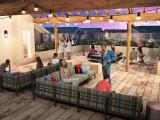 Nov 2018:
Worst

place I have ever lived.

Terrible

roommate assignment skills,

filthy

hallways, I even saw a baby diaper while coming up the stairs today, truly

disgusting

. The staff

sucks

, management is

terrible

, etc. 10/10 do

not

recommend. Review from Google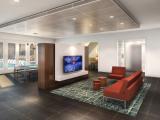 Sep 2018:
I

don't

do reviews but this was a disappointment. It was

not

the

best

experience I had. The password for the door was

not

working for several months and they

never

fixed.

Water

was running under the sink in our apartment, they would fix it but it would

never

last for long. The only day I decided to sit on my desk chair it

broke

. I placed a work order for 2 months they did

not

fix it, and they wanted to

charge

me for it when I moved out. I would

not

recommend it. Review from Google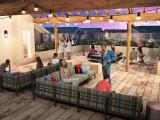 Sep 2018:
I would highly advise anyone against signing here for many reasons. Firstly, some of the staff is uninformed and will give you inconsistent information/

never

follow up. For example, I signed during a gift card promotion, in which I was meant to receive upon move-in day. I have yet to receive my card or any information pertaining to it. An employee told one of my roommates that the gift cards would be distributed later. Meanwhile, my other roommate received a gift card immediately... it turned out to be empty... as in no money was loaded on the card. They then took the empty card and have

not

followed up since. (Still waiting on updates) Next, if you need something done, you must constantly go out of your way for things to progress. In my situation, this is especially true. When I moved in, my apartment was

trashed

. My carpet was torn, my bathr Review from Google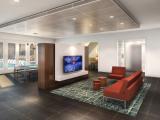 Jul 2018:
Although the rent is very

cheap

...the building is also built

cheaply

. Upon arriving in our BRAND

NEW

apartment, the washer AND the dryer were

broke

. Our

water

heater was also

broken

for months. The battery in the door always

breaks

and several appliances also stopped working. Maintenance takes about two weeks to come and answer requests. For an apartment that was brand

new

, I was upset that everything

broke

. It's

ridiculous

that a building has 4 floors and

ZERO

elevators. I live on the top floor when I know for facts

not

every room was occupied in my building especially when my preference was for a lower floor. "Valet Living" did

not

pick up the

trash

on our floor for a few weeks at one point where we had 5-6

trash

bags piled up - then had the audacity to send out an email

threatening

to fine us $25 for each bag of

trash

out of the trashcan. N Review from Google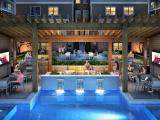 Jul 2018:
This location is one of the

best

. The Bloc is a

well

maintained and managed property. The staff is

very helpful

in every aspect! They are also very attentive and do what they can to make your transition as smooth as possible. The amenities are

amazing

and always

clean

! The Bloc is a place where you would be proud to call it your home. -Current-resident Review from Google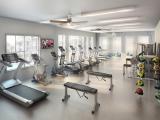 Jun 2018:
Best

apartment complex that I lived in Lubbock, Texas! Review from Google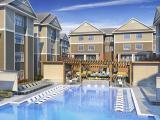 Jun 2018:
I would have saved myself A LOT of money and trouble if I hadn't been

cheap

and chose to live in a

safer

community. I HIGHLY

regret

living here and have had much better experiences in other housing communities. Review from Google