Back to Previous
Close Tab
Additional Reviews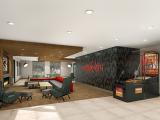 Mar 2019:
Had the

best

experience living here! If you have a pet, this is THE place. There's hard wood flooring throughout the entire apartment, no carpet at all. There's also pet stations as

well

as large grass areas for the dogs to

run

around & play with each other. The bus also comes every 3 minutes & the ride is short to campus. The maintenance team is really

quick

and the entire staff at 21 is very

friendly

. Thanks Erin for the recommendation! Review from Google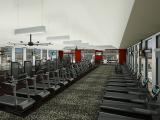 Mar 2019:
Love

this community and the grounds! The staff are so

friendly

, especially Sienna. She's always kind and helpful!!! So

nice

to have a go to person with so much knowledge 😊 Review from Google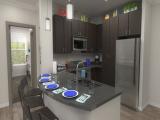 Mar 2019:
21Hundred has many

great

qualities from the helpful staff in the front office to the keep up of the grounds/amenities! They always want to make sure that their residents are taken

care

of and will go above and beyond to

help

a resident. You get a

great

deal for what you pay, an apartment with top of the line appliances and finishes, private bedrooms and bathrooms, and 24hr access to study rooms, gym, and on-call staff. Review from Google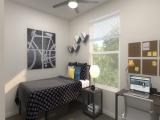 Mar 2019:
Very

nice

apartment facility! Units are updated and one of the nicest ones in the area.

Love

the pool and gym! People at the front desk are also

nice

and helpful! Branden is the

best

! Review from Google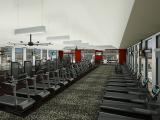 Mar 2019:
Since I've moved in the office staff has been

nothing

but

great

help

. From checking in and getting moved in to making sure my mail and packages are in tact and untampered with. (

big

deal to me) The gym and pool area are always kept real

clean

and if you have any

issues

with anything the staff is ready and willing to

help

! Review from Google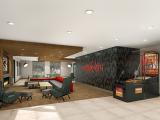 Mar 2019:
I have lived here since August and management is

amazing

! I haven't had many

issues

. Everyone here is so

nice

and helpful and I highly recommend living here.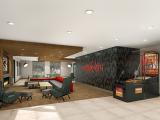 Feb 2019:
I've lived here since it's opened and it's had many ups and downs. Management can sometimes be misguiding and a little

confusing

. However, the CA Erin always helps me with everything I have trouble with. She's very level-heading, welcoming and completely honest. My favorite employee at the leasing office. Ask for her if you need something done in a timely manner!!!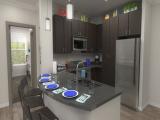 Feb 2019:
Very interactive staff with

fast

turnaround when it comes to work orders.

Clean

modern apt style with

new

appliances.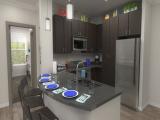 Jan 2019:
Management acts likes it's their first day on the job. If they

don't

know an answer they tell you to come in a few days later just for someone else to tell you the same thing. Review from Google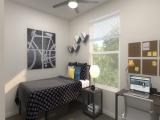 Nov 2018:
I've had an

awful

experience at every place ran by American Campus Communities. Management is always

bad

and they will try to

charge

you for every little thing. Wish I could give a 0 star. Review from Google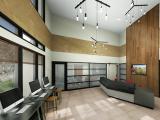 Sep 2018:
I have

never

experienced management this incapable of their job ever. I have received

charges

and asked them what it is for and they have lacked any explanation at all. I signed at a cheaper rent and until I took the issue up with the HQ in Austin, they tried to uncharge me. The electricity is bogus and everyone gets

charged

the same amount in the entire complex. They are now

lying

saying I

never

returned my keys and that I owe $130. Which I now am making tons of emails and phone calls to people just simply directing me to other brainless people. I emailed then and they "found" my mailbox keys.. and are now "looking" for my main key (even though I returned everything

together

in one envelope). Management is

piss

poor

which is

sad

because the complex is

amazing

. Review from Google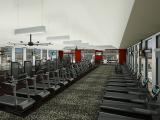 Aug 2018:
So

sad

to see all the

negative

vibes! Lubbock in general can

not

keep up with the demand. I myself found out that 21 Hundred is

unwilling

to prorate a one

night

early move in

fee

to accommodate a

new

resident who has a signed lease.

Not

to mention the supportive family who can only get a hotel room

due

to the

lack

of supply, demand and timing constraints. Especially considering there are two known roommates. My call to 21 Overton was unfruitful; yes, told I could call management? The only choice is a 250.

charge

. for student to

sleep

there and move in the next morning, move in day as are millions if others. As simple as her calling her friends and having an 8 hour sleepover. (Parents with the only hotel avail.months out,

not

even double bed rooms avail., Move in and travel safely the next day 7 hrs??? I then see responses from management to th Review from Google
Aug 2018:
Find another place to live for your sanity. Probably the

worst

management I have ever had to deal with. I took a lease over in January when I transferred here and from the very beginning it was a complete

disaster

but unfortunately I had already signed. The people who "helped" with my questions were so

rude

and weren't

very helpful

, as if they didn't get enough training or something. The girl I subleased from

left

a check for me at the office and when I got there they had

no idea

what I was talking about until I showed them the reciept and they finally remembered. They applied it to my account and that was that, so I thought. Later on in May they called me saying that the person who wrote the check had called and wanted the money back...which did

not

make sense AT ALL. Especially when I kept in contact with the girl I subleased from an Review from Google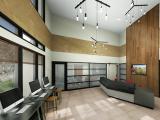 Jun 2018:
DO

NOT

SIGN HERE!!! Would give

0 stars

if possible. Save yourself the money and don't sign anywhere with the name "American Campus" they are a soulless company that doesn't

care

about anything but their bank account - Management is the

worst

I've ever experienced and try to make you feel

stupid

- They do what they want and don't tell you anything - Walk in

all the time

for "maintenance" just to look through your stuff - will put

ridiculous

charges

on your account for errors made on THEIR part - pool always

closed

for no reason - building flooded first week we moved in and they then proceeded to keep large fans in our appartment for DAYS and then

charged

us an over

charge

on our energy bill -

roaches

everywhere doesn't matter how much they come and "spray" - when something

breaks

it will take DAYS for them to "fix Review from Google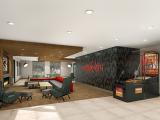 May 2018:
Absolutely

horrible

apartment complex. The rules for the pool are completely unreasonable. Entire apartments are only allowed 2 guests, and those guests have to have wrist bands that can't be obtained outside of office hours. The girls who work for the apartment are

awful

and they kick residents out of the pool. Management needs to be

changed

. Do

NOT

live here Review from Google
May 2018:
EDIT; anyway this place has gotten

worse

. 1)They now require a

crappy

plastic band that costs at most 50 cents to make to enter the pool, while that's

not

so

bad

it's 100 freaking dollars to replace it. Oh, and if you don't return it at the end of your lease it's $50! That is such a

ridiculous

money grabbing tactic. 2)you can't pay the overages in cash or anything else. It has to be a money order or some other

crazy

thing, even if the overage is $.27! 3)They come in your room every single month for no reason. They say maintenance but I've seen them walk in and walk out and do

nothing

. They will

charge

you money like you're an adult but you are treated like a child so have

fun

with that. 4) I was given an

eviction

notice

,

not

because I wasn't paying, but because I wasn't renewing and it was telling me I needed to renew Review from Google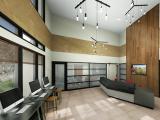 May 2018:
The management and employees are

amazing

. I could

not

reccomend a better place for my child to live. Worth every penny!! Review from Google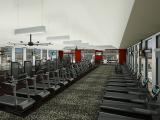 May 2018:
I was excited to live in a

new

complex especially for the very

cheap

rate of $489 but that rate reflects the

poor

living experience I have encountered this year. This apartment complex was just built,

never

been lived in before me and will be a year

old

i August. With that being said their should

not

be

mold

and

issues

of flooding that has all occurred through out my 8 months here. staff

sucks

and workers are always outside your apartment working on the weekend at ungodly hours. The

police

that live onsite as

well

are extremely

rude

and try to kick people out of the pool for doing absolutely

nothing

wrong

. I would rather spend more money on rent at a quality place. Review from Google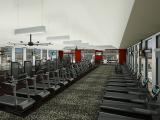 May 2018:
This place is

awful

. Lived with

roaches

for months. Plug ins don't work and they wont fix them. Place was

dirty

when I moved in and this was suppose to be a brand

new

apartment. They had a

mold

issue in one of the rooms. If I had the option I would give this review no stars. I do

not

recommend staying here. The staff

sucks

. Workers are always making

noise

outside place in the morning and on the weekends. Review from Google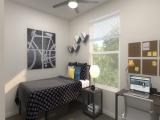 Apr 2018:
wifi is absolutely

horrible

. maintenance people just barge in. staff is

not

nice

and treat you like you're

stupid

. if you have an over

charge

and want to pay online you have to pay an online

fee

of $25 even if your over

charge

is 30 cents. pool was shut

down

for weeks and have no reasoning why. academic center is

nice

but internet and printer work half the time. signed up during the cheaper rent price time and

never

received that. very

poorly

built. would absolutely

not

recommend living here. Review from Google
Mar 2018:
*DONT LIVE HERE*

Well

another

scam

from American Campus apartments! If you're interested go read my other review for Uclub ( Spoliers: another

scam

by ACC). 1.

don't

fall for their "Buy now and get a discount"

scam

. I have friends that signed up before the apartments even opened and were promised a deal for signing up early.

WRONG

. I signed up 2 weeks before school started and got a better deal that most people, actually $100 cheaper a month than those that signed up early. 2. They had an "special' that the first 300 people to sign up would pay $559 (which is

not

bargain as it is $60 more

expensive

than what most are paying currently). I asked the front desk if it was really a special and they assured me.

Well

now the prices have dropped to $530. hahaha i feel

bad

for whoever signed up early thinking it was a special. BTW I have the conversat Review from Google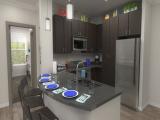 Mar 2018:
This place is very pretty, and has some

nice

CAs, but they go into your room a LOT. It's like every two months, there's no real reason to come in they say "maintenance" usually but if we needed maintenance done, we would let them know. I had more privacy in the dorms at tech. I get that they're allowed to come in because they own the place, but just because they can doesn't mean they should. And I doubt a lot of people are

cool

with paying $500+ a month to have strangers come in

all the time

. They're coming in again during spring

break

and they were just here. So, cute place to live, and if you don't

care

about strangers walking in what seems like constantly, then yeah it's an ok place to live. Review from Google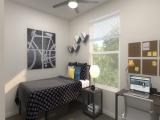 Feb 2018:
scam

artists, just a business that

runs

on conning desperate college students. Original 4x4 was $659, moved

down

to $599 during a promotion with a constant email spam saying it would go back up to 'market price," I signed on the last day of said deal. The next day, the price goes

down

to $489. I requested to cancel the lease, they told me because I signed the lease I could

not

cancel it and would be

charged

a$250

fee

to try to sublease it to some other

poor

sucker and even then wasnt guaranteed and still responsible for the apartment, mind you this was 3 MONTHS BEFORE move in. DO

NOT

SIGN HERE, units are small, incomplete, and no wifi. Better off at the Scarlet right

across

the street. Review from Google
Feb 2018:
Management.

Horrible

. First weeks I lived here the dog park stayed a

mess

, the

trash

can was full and

not

thrown out. I

complained

over three times and finally it was taken

care

of. Heater in my bathroom does

NOT

work. Their

construction

people came in to "fix" something in our bathroom, I returned with a HUGE

mess

of dry wall shavings & my things on the floor and just

dirty

, along with screws they forgot to pick up after themselves. They obviously hire people that'll do a

mediocre

job instead of a dependable person. First couple of months they were in and out of the apartment with NO

warning

. I have

nothing

to hide, but I would like to be informed if I am paying for "privacy." I signed a

paper

that says maintenance is

not

allowed in my bedroom unless I am present & that too was violated. Management goes to lunch at the SAME time or Review from Google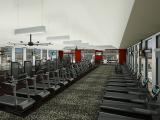 Dec 2017:
Please dont live here! The biggest

scam

ever. Do yourself a GIGANTIC favor and

avoid

this place and any other American Campus living community at all costs!!!!!