Additional Reviews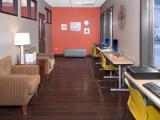 Nov 2018:
University Oaks was the first and only place we toured when my kids signed their. Tour was

excellent

and I've

never

had a

problem

getting my questions answered. Its a very

nice

complex and

run

by a

good

company you can see. Very pleased with everything about the place and I feel comfortable having my kids rent here. Review from Google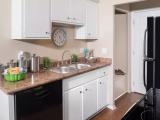 Nov 2018:
I

love

University Oaks. The staff is always so helpful and

nice

(especially Sonja who is the

best

) and they were always

quick

to fix any

problem

with the apartment. The apartments are huge and the kitchens are

great

. Definitely my favorite apartment I've lived in. Review from Google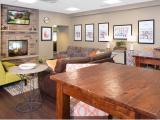 Nov 2018:
So glad i convinced my bestfriend to live here with me. I

love

the study rooms and gym, i live seconds

away

and use it daily. Staff is

great

and Ive

never

had any

issues

. They just added lots more guest parking and its so

convenient

!

Love

Oaks!! Review from Google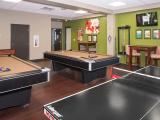 Nov 2018:
My daughter moved in this past August and while I was nervous that she was moving from the edge to here, I was so grateful for the management at this place. I had some questions about renewing and lease details and they actually put me on the phone with the man in

charge

, answered my questions and she renewed the same day. Very responsible company and is less of "every day apartment" from my experience so far. You get what you pay for... I prefer

good

service over brand

new

. Review from Google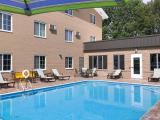 Nov 2018:
Really enjoying my stay here at Oaks.

very helpful

people and service. I've noticed maintenance is always working and they fix things

fast

. Super glad to see that the office works to

help

with

issues

as

well

. Review from Google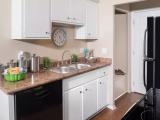 Apr 2018:
DO

NOT

MOVE HERE! I have had

nothing

but

bad

experiences here. The first apartment was so

dirty

, we had to scrub it before moving in - walls, floors, bathroom. The building had a

horrible

smell

, so they moved me to another building - same

smell

. They

tow

cars even with passes. Staff is

rude

and bored - they

don't

want to be bothered. It is

safe

, but

not

a

great

place to live. And no, I am

not

a trouble maker. I just expect a

nice

place to live with staff that

care

if there is a

problem

. Check out Campus Pointe - very

nice

apartments,

close

in price, and on the bus line.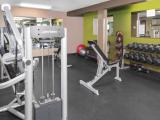 Apr 2018:
Don't

waste

your money. With the laundry and electric you will pay the same amount at campus pointe for better service and better amenities. I got

towed

in the parking space of my building with my sticker and everything. And management didn't do anything about it. Can't wait to

leave

this apartment complex Review from Google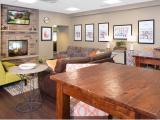 Feb 2018:
The management has

never

been a

problem

for me. Most of the time when you hear of people having a

problem

with management it's because of something that they did and don't want to own up to it. University Oaks is a

safe

environment and is staffed very

well

! I would highly recommend living there!

Not

to mention their apartments are

nice

and

clean

! Review from Google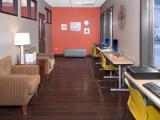 Jan 2018:
I was a resident at University Oaks last year and I had an

amazing

leasing experience. The staff were unbelievably helpful and

friendly

and the facilities were always

clean

. I highly recommend this apartment. Review from Google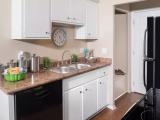 Jan 2018:
My Daughter moves into the Oaks her sophomore year. What an improvement. Management /staff were helpful and a

pleasure

to deal with. It's location is very

convenient

to campus, updated clubhouse and other amenities has made the move a rewarding experience. Review from Google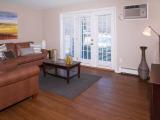 Dec 2017:
This is my daughters 1st year at Oaks and my oldest lived here 2 years ago. I may

not

be an expert on apartments but she lived at Edge last year and i was

appalled

by the service and condition after a year. This place

isn't

new

but would you move into a place like Edge and watch it fall

apart

from

poor

building? I am very pleased with the living area as

well

as their updated clubhouse from kids to study. I think it a

good

fit for students and I can call and speak to a manager if I want, unlike my experience elsewhere

never

getting a call back. I suppose reading other reviews I see that parents and kids just

don't

understand reality as

well

as they should, bravo to Oaks for making it college kid

friendly

, I hope my youngest decides to move in next year. Review from Google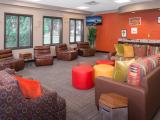 Dec 2017:
My daughter lived here for three years and absolutely loved it! The apartment was

clean

and very

spacious

with a lot of storage space for her and her roommates. The apartment was in the

best

location and within walking distance to all of her classes saving her so much in on campus parking

fees

. Absolutely the

best

place she ever lived through college! Review from Google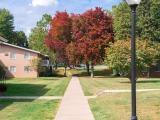 Nov 2017:
University Oaks was a

wonderful

place to live! It was a

great

price, with some really

cool

amenities (

free

WiFi,

free

heat = both life savers). There was always something

cool

going on in the clubhouse, will

free

food and

snacks

offered almost weekly. And its location is

amazing

! It's right

across

from campus — I could walk to all of my classes! I miss living there and all of the

fun

times I had at University Oaks. It was

great

college apartment. Review from Google
Nov 2017:
My son has lived there for 3 months and has generally been very

happy

and satisfied with the apartment. It is

expensive

however, and there is an additional

fee

for monthly parking in the lot. Unfortunately, that did

not

prevent his car from being

towed

off the parking lot by the predatory towing company that University Oaks contracts with. Supposedly they prowl the lot at will and

tow

cars whether they see the giant orange parking sticker or

not

. My son called me Sunday thinking his car had been

stolen

. He called the Kent

police

who determined it was

towed

by City Service Towing. Both the towing company and University Oaks office was

closed

on Sunday. My son therefore missed work for the day since he did

not

have a car. Upon calling today, the towing company said they

didn't

have time to scrape windshields to check for the stickers, e Review from Google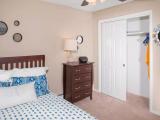 Sep 2017:
I

HATE

living in this place. They make up

fees

for you to pay and they have

no idea

what

fees

are that they are

charging

for. Biggest

scam

ever. And "

damages

" to the prior apartment were outrageous.

Leaving

a command hook on the wall? $80. Wow. I would

never

in my life recommend anyone to live here and I

cannot

wait to

leave

this place. Review from 9/26/17 on Google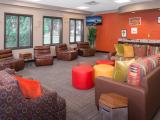 Sep 2017:
Maintenance is

great

. Request something online. They get it done the next day. Carpet

smelled

like dog when I moved in, but they get got it professionally cleaned within an hour.

Best

apartment I've had. Review from 9/14/17 on Google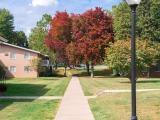 May 2017:
Overall, a

nice

location. Older buildings on the outside, but recently renovated on the inside. Rent was per bedroom. Each of us paid a different rate. My main

concern

is the sub-leasing policy. It was absolutely

horrible

. I signed my lease to live with two girls who I knew and felt comfortable living with. One of the girls found a subleaser after the fall semester. Our

new

roommate was absolutely

horrible

to live with. University Oaks is considered college living apartments, however our

new

roommate was almost 30 years

old

and out of school. Seems to me that they just wanted their money. She was a stranger to me and my other roommate. Review from 5/18/17 on Google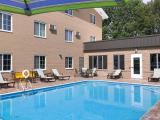 Apr 2017:
University oaks is a

great

place to live, from the location to campus to the

friendly

people and staff working here. The rooms are

furnished

and are

clean

. The amenities offered are

great

! the one issue some days is the parking but overall living her has been a

great

experience. Review from 4/23/17 on Google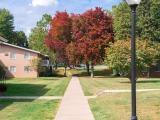 Apr 2017:
University Oaks is a

great

place to live. They have a

great

staff and

great

amenities. The rooms are all very

nice

, and completely

furnished

as

well

. All around I have no

complaints

and

would recommend

this place to anyone. Review from 4/20/17 on Google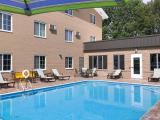 Jan 2017:
I'm

happy

to say I've been

lucky

enough to call university oaks my home for this past year! The management staff is

always helpful

and I

never

feel

unsafe

being in the complex.

Nice

place to live as a student right next to the campus. I

definitely recommend

these apartments to anyone looking for a

nice

place to live! Review from 1/25/17 on Google