Back to Previous
Close Tab
Additional Reviews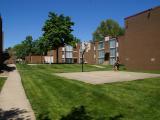 Dec 2018:
The price is

good

for the college budget, but it is hot in summer, freezing in winter. Carpets are

old

and worn, kitchens are

old

, and the walls tend to get moldy. Pet

friendly

, though, which is a plus Review from Google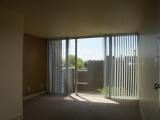 Oct 2018:
The price for KENT is ok and that's about it, my friend pays the same two cities

away

and it's practically a mansion to this place. Don't live on anything but a top level because you'll hear everything your upstairs neighbors do, the

worst

part is the towing. I had a friend come drop something off to me and they were

towed

away

. $200 later they got their car back, there is no visitor parking. If you ride a bike or something and all you

care

about it price I guess this place is for you but it's still

expensive

for the shoebox apartment you get. Review from Google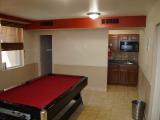 Aug 2018:
Very

friendly

clean

environment an

wonderful

staff. Review from Google
Aug 2018:
I did

not

find any Eagles here, but they are ok apartments for the price. Review from Google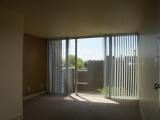 Jun 2018:
We paid for a remodeled unit, so my roommate and I are paying 880 total. To them, remodeled means "has a dishwasher and wood floors in the living room," but the place looks like it

hasn't

been touched for around a decade. There are other renovated units that are in MUCH better condition than ours, but we pay the same. Our oven

barely

works and has a chip on the front, the fridge has rust on the side and

doesn't

hold a consistent temperature, the bathroom has paint bubbles, the phone jack has been PAINTED OVER rather than removed, centipedes and potato

bugs

are constantly coming in through the window or something. Lots of

issues

, but they will

quickly

fix things when you ask. It's also a

nice

location to campus, but that's about all I can say. It's way too small for more than 2 people.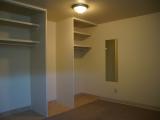 May 2018:
This is by far the

worst

apartment I have ever seen. I pay to have a remodeled apartment, but my apartment is

worse

than my friends who pay for standard. The bathroom counter is

falling

off, the carpets should be in a middle school hallway, I have popcorn ceiling tiles with a light fixture from a hallway. Our apartment had

fleas

and we

didn't

own any pets. The oven

barely

works, the fridge changes tempatures, the sinks

don't

drain, the walls have hair PAINTED into them. I hear and

smell

everything my neighbors do. The washers and dryers

don't

work.DO

NOT

MOVE HERE.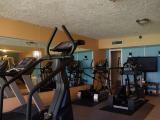 Jan 2018:
Management is so

friendly

and willing to

help

you out! I

love

them!!! Review from Google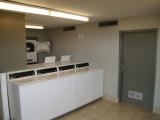 Nov 2017:
First of all you're better off renting a house for how much you pay here. We had a ton of

problems

with our apartment. Management did come and fix them

quickly

except for anything having to do with our window and door. Our door does

not

close

all the way and stays cracked out the bottom corner so

bugs

and air can get through. We have the bottom unit so the large window in our living room is only a half window but the ventilation on it is

horrible

. You can feel streams of air coming through. The air ventilation inside the apartment is tricky as

well

. The hallway gets all the air from teh vents and the bedrooms stay chilly. The walls are

paper

thin

so I heard the people above us constantly. Also visitor parking is a

NIGHTMARE

. There's maybe 6 visitor parking spots that you have to pay a meter for. And half of them are always

broken

! Review from 11/17/17 on Google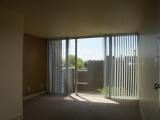 Oct 2017:
don't

live here. They will

tow

your car, even if you have a pass. They

towed

my car when I came to visit my friend too. No signs anywhere, no postings, they outright

stole

my car. I got there at 9:30 p.m. on a Friday. Sometime between then and 11 p.m. they

towed

my car. Friday

night

. Why would you ever do that? It was after 10 on a Friday, you could have just given me a ticket or better yet,

not

stolen

my vehicle. My friend

hated

living there by the way, cause the fitness center was

awful

, the rugs and interiors

haven't

been replaced in a decade. Review from Google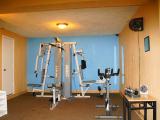 Aug 2017:
Well

cared for apartments. Walls are

thin

and space is

not

enough for more than two people. Review from 8/4/17 on Google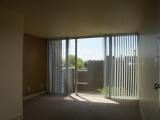 Jul 2017:
I gave a 3 stars because their

poor

sound insulation. You can hear your neighbors taking and the

loud

music at midnight drives me

crazy

sometimes. Review from 7/26/17 on Google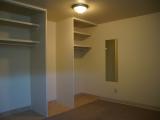 Jul 2017:
Well

cared for apartments. Walls are

thin

and space is

not

enough for more than two people Review from Google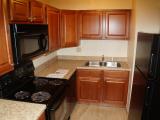 Feb 2017:
Apartment quality varies, laundry facilities

aren't

great

, and the maintenance does whatever they want. You could schedule a time for maintenance to come to your apartment and they will show up when they like--with no

notice

. Review from Google