Additional Reviews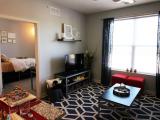 Aug 2020:
Before

leaving

this apartment, it seemed to be the

best

place of residency I have ever lived at. However, while

leaving

realized the price is way too high--are OUTRAGEOUS. For a small spot on the wall, they

charged

a

ridiculous

amount of money. Small compromises/

damages

happen but

charging

outrageous money for that is

not

fair! It's like painting own home with other's money! No bath tub, no swimming pool,

bad

smelling fitness room. I

would recommend

this place only if you wanna pay half the amount of your one month's paycheck for it's maintainance/cleaning while moving out! Disclaimer: I spent 3/4 days cleaning my apartment, looked

new

while moving out. But nobody cared how it looked while moving in, so pay the outrageous

charge

while moving out!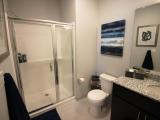 Mar 2020:
Treat you nicely when you sign the lease, treats you like a piece of shit when you

leave

. Thought this was a

nice

place, but after how they treated us, indefinitely

not

coming back to this place ever again and highly

don't

recommend this place anymore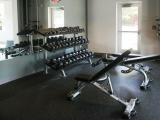 Nov 2019:
First off let me start by saying how much I

love

this place! I had a

great

friend of mine rent an apartment here and it was extremely accommodating and welcoming. Also, the amenities were outstanding for apartments. I wish I would have lived there myself my last year in Kent, but figured my review could

help

others! Review from Google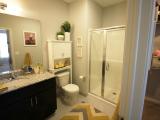 Nov 2019:
I

enjoyed

visiting here weekly while my girlfriend lived here. The staff is

very helpful

and kind, people are

friendly

in the area. It's also a very

safe

and

fun

place to be around for college students who want a

close

walk to everything

close

in Kent. Would

definitely recommend

to someone looking to move to the Kent area! Review from Google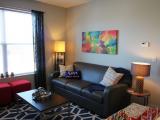 Nov 2019:
Best

place to live in Kent!

Love

the

security

and that there is

not

access directly from the outside to your front door. Very

clean

and

aesthetically

pleasing facilities. The staff will learn your name

quickly

and are very

friendly

! If you're a Kent State fashion or architecture major this is the

best

and closest option! Review from Google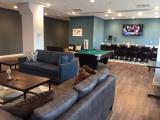 Nov 2019:
Best

apartments in Kent! I

love

how conveniently it's located. It's steps from downtown, less than 10 minutes walk to the Fashion School, a block from CVS. The leasing office staff is so kind and my roommates and I all know them by name and they know us by name too. It's so

easy

to feel

safe

in the building and parking lot because

security

patrols on the weekends and the door locks are individual to your exact room in the apartment. The gym is ALWAYS empty and I

never

worry

about

not

being able to use the machine or equipment I want. I've heard people say they moved into their apartment in Kent that wasn't 345 and found

trash

all over and they have to

clean

. That wasn't the case for us. The apartment has held up

well

over the years of previous leasers. When you figure the

cost

of all the amenities and how it is

furnished

, the price and convenience is a no brainer! Review from Google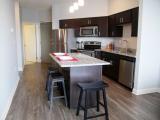 May 2019:
345 Flats is a

great

place to live. Management is very

easy

to work with, and maintenance stays on top of any

issues

that may arise, resolving them

quickly

. Overall

great

place to call your home. Review from Google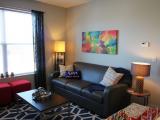 May 2019:
Great

place to live, staff is super

nice

and always on top of things. Being

down

town already makes a for short walk to the bars and restaurants. Overall

awesome

place to live with everything you need! Review from Google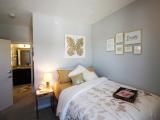 May 2019:
This is a

great

place to live. The location of this building is

perfect

. It's very

close

to

down

town and

close

to the Architecture building where all my classes are. The staff here is very

nice

and

friendly

and

very helpful

with any

problems

we have. The actual apartment units are very

nice

with granite countertops and custom cabinets. I have lived here for 2 years now and just signed a lease for another year. Review from Google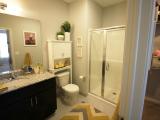 Apr 2019:
It legitimately

sucks

here if you

can't

get a parking spot on site. I am fully serious when I say this, do

NOT

move here if you

can't

get on site parking. You will

regret

it. You will have to park in the parking garage two blocks

away

. On the fifth floor only. And it does

not

take as short of an amount of time to get there and get your car out of it as the apartment managers make it sound. I've timed myself and it takes anywhere from 8 to 10 minutes to

leave

the apartment, walk two blocks, get up to the fifth floor and drive out. Takes around 12 minutes if there's snow or ice. Running

late

to class? Would be

nice

if you had on site parking so you could get in your car and go. But it takes so long to get it out of the garage it's almost faster to walk. Want to do literally anything that involves driving? It's an annoyance. As for other aspects, the people who live here are

loud

as

hell

and you will probably get woken up at 3am at some point Review from Google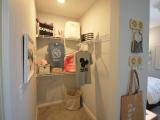 Mar 2019:
I absolutely loved living at 345 Flats! The staff were always very

friendly

and responsive and the community was

clean

and

well

kept. My studio unit was

beautiful

and comfortable and the community just has a

great

vibe!.I would highly recommend this place! Review from Google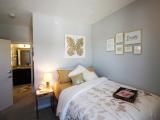 Jan 2019:
You will

love

where you live if you live at 345 Flats! Such

amazing

amenities, staff, and high end apartments!! Review from Google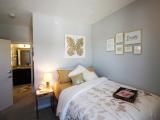 Jan 2019:
The staff is incredible! The office, lounge, gym, and hallways are always kept very

clean

. I

love

going to the

events

that they host in the lounge! I have lived in a 4 bedroom and a studio here and loved every second of it! I definitely would choose to live here over any other place in Kent! Review from Google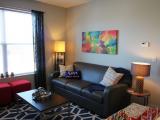 Nov 2018:
I

love

living at 345!

Great

location in the city, brand

new

furnished

apartments and a 24 hour gym for residents. The WiFi is really

fast

too. I did a speed

test

and the WiFi averaged 196 Mbps. The staff is always

friendly

and the building is awlays

clean

. Review from Google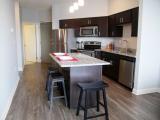 Sep 2018:
345 Flats has really created a name for itself in the Kent student housing market. There are many things that set 345 flats above the rest of the competitors like it's location in downtown and right next to campus, modern finishes that are

good

quality, and it's ammenties like covered parking that really is

nice

to have in the winter so I don't have to

clean

off my car. The staff is

well

educated and knows how to handle almost everything thrown at them, especially the property manager who is so

easy

to get along with and work with on any

issues

I have. I couldn't imagine living anywhere else in Kent where I wouldn't get half the things I get l living in flats. Review from Google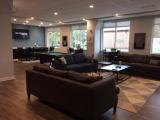 Jun 2018:
I think these apartments are

Great

! My daughter lives here, and I am very

happy

she does. First, the location is incredible. It's a

safe

5 minute walk to downtown Kent, which is very appealing with Acorn Alley and some of the cute shops, restaurants and

coffee

houses. It's also a 5 minute walk to some parts of the Kent State University campus, like the

new

center for Architecture & Design, the Fashion School, and the School of Journalism. The Student Center and Library are a 15 minute walk. Even if you live on campus, some buildings and classrooms can be a 15 minute walk! The apartments are still

new

with granite counter tops,

stainless

steel appliances and hardwood floors. They are specifically geared for the Kent State students and have

wonderful

amenities, such as a fitness center, computer lab, study lounges and a comfortable lounge wi Review from Google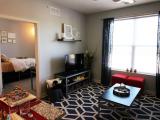 Jun 2018:
In the beginning this apartment seemed to be the

best

place of residency I have ever lived at. However, over time I came to realize that everything is a

joke

. The prices are OUTRAGEOUS. If you get a scrape on the wall or spot on the carpet BOOM,

charged

a

ridiculous

amount of money. Some of the staff is

friendly

. Maintence is

not

helpful and very

rude

/ standoffish. The

water

in showers only

runs

hot for about 10 minutes. Also, ITS ALWAYS

LOUD

FROM PARTIES!! No one gets in trouble for

noise

. I would

not

reccomend living here unless you live a

party

lifestyle and don't

care

about people that aren't

friendly

. Review from Google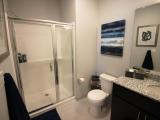 May 2018:
I transferred to Kent State University in early August of 2017 and needed an apartment

quickly

. After calling all the apartments in the area, I visited 345 Flats and was toured around an incredibly

clean

building and a

beautiful

apartment. Let me say it again, the building is gorgeous! But what got me to sign a lease was the

friendly

and

positive

staff. I spoke with Brit about how the lease worked and she made things very clear so that I was aware of what I was signing. The process was

well

paced and I felt confident this place was being

run

very

well

.

Fast

forward to the end of my lease and my impression of the staff remained intact. Maintenance

issues

(while they were minimal) were handled the day they occurred by a hardworking maintenance team. The other people living here are mature and respect the building. The managers Brit and D'Angelo Review from Google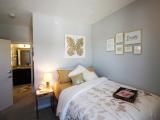 May 2018:
Never

had any

problems

other people have experienced. If there is a

problem

maintnence comes within 24 hours to

help

.

Love

the location and the

new

feel of the apartment. Brit is by far the

best

property manger I've ever dealt with too Review from Google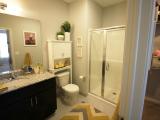 Feb 2018:
After having a stressful time trying to find an apartment, I came to 345 Flats and

fell

in

love

. They made the process so

fun

and

EASY

! My boyfriend and I

love

our 2x2 Outside. We can see what's going on downtown at all times. I absolutely

love

it here !!! Review from Google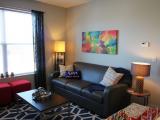 Feb 2018:
Out of all the places I have lived during my time at college, 345 Flats was by far my favorite place! Everything is very up-to-date and has such a luxurious feel to it. The people in the office are always super

nice

and helpful, and the maintenance team does a

great

job keeping the complex

clean

, while also completing work orders as soon as they can. I definitely

regret

moving to a different apartment complex for my senior year. Review from Google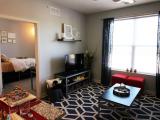 Feb 2018:
I'm really active so I

love

that they have a

amazing

gym. The lounge area is always

clean

. The staff is always kind and helpful! Plus the property is so

new

. Review from Google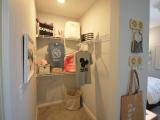 Jan 2018:
I loved living here, the front desk staff was always

friendly

and helpful, apartments are

clean

and

beautiful

, definitely

spacious

. There were at least 1 or 2 social

events

every month and we had a gym in the building which I found had motivated me to work out more. I

wasn't

a huge fan of their parking policies but I have been told that they have made a lot of changes to that for next year and the situation seems a lot more favorable. Review from Google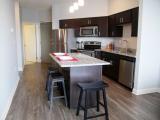 Jan 2018:
Since I starting living in the community in May 2017 I have always found the staff helpful and

friendly

. The property manager Brittany is

always willing

to accommodate your needs. Currently I live in a studio unit and have found it

pleasant

. The hallways and public spaces are always

clean

and

well

maintained. Super

fast

and reliable WiFi is always

nice

. I

would recommend

345 Flats to anyone looking for a

clean

and mature community

near

the Kent state campus Review from Google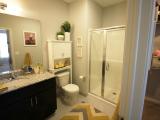 Sep 2017:
I honestly

don't

understand why people are giving this apartment complex such low reviews. Obviously, it's

not

perfect

, nowhere in Kent is; but for the amenities provided, location, and service, it's the

best

deal you can get for a

nice

place to call home. In my experience, I've had more

problems

with the people living here than the actual building/employees. My only other gripe is the price, but it's

not

horrible

when you factor in the internet/furnishings/cable. Review from 9/7/17 on Google