Apartment Reviews
Back to Previous
Close Tab
Additional Reviews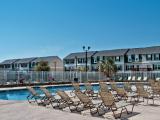 Oct 2019:
Pretty

gross

place, but don't take my word for it. Check the photo section for an exclusive spread covering the state of my room on move in day. Update in regards to Copper Beech claiming I was

not

a past or current resident, once again, check the photo section for emails confirming I was in fact a resident. Review from Google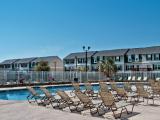 Aug 2019:
Been here for a year and signed again. Amenities are

well

-designed and

spacious

.

Convenient

location for everything I need and an

event

every week or so for residents. Really can't beat it. Review from Google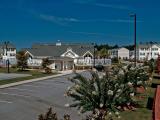 Aug 2019:
I

love

Copper Beech! The staff is super helpful and I

love

all of the

events

they usually have planned for the month! If I ever have any

problems

in my apartment, the maintenance team is always on top of it! I

definitely recommend

living here!! Review from Google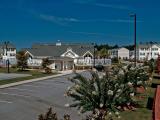 Aug 2019:
I

don't

really understand the

bad

reviews! This is my second year living here and I've

never

had an issue. Maintenance is always super

friendly

coming in and when I need

help

from the office, they are always so

friendly

and try their

best

to

help

me out. I think college students just forget how to live once they get here

away

from their parents and that's where these ugly reviews come from!! If I weren't graduating in May then I would definitely sign here again!! Review from Google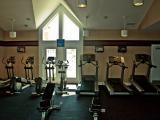 Aug 2019:
Shoutout to Copper Beech for making my college living experience so

wonderful

! I used to live in a house in Burkhaulter but it didn't have enough space for us and too far from school. I didn't wanna live in a shoebox so we chose Copper Beech. The w

hole

experience since then has been

amazing

, this is our second year living here and I couldn't be happier!

Spacious

, bright, pet

friendly

, and the community is so

nice

! We actually became really

great

friends with our neighbors so that was

nice

. Overall it's been

great

and I highly recommend! Also, the staff is fantastic and answers every question, they also will double check with a manager to make sure they answer my question correctly and fully! Review from Google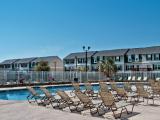 Aug 2019:
It's

difficult

to comprehend how the reviews for Copper Beech are

bad

. I have had

nothing

but the greatest

care

and attention since moving in. I was already excited to be here but when I was able to meet the staff, they exacerbated every aspect of that. Everyone here is so welcoming and willing to

help

even during one of the busiest weeks of business that an apartment complex goes through. I look forward to spending the next two years living here! Review from Google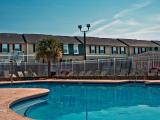 Aug 2019:
This place is

terrible

. They don't

care

about their residents. They touch your stuff without permission. They are

horrible

. The price is outrageous. They suck at everything and they are very

rude

.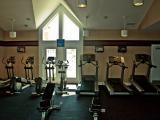 Jun 2019:
Staff isn't helpful at all.

Fines

added to rent that are for "

damages

" without notification. If asked about these

fees

no one seems to know the answer. Don't live here you'll

regret

it. Review from Google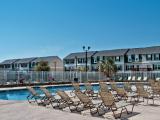 Apr 2019:
Don't lock yourself out your room. They don't make copies. Also buy raid for the

roaches

. Besides that it

good

for the price. Review from Google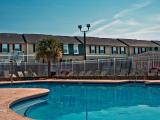 Mar 2019:
Poorly

organized

and managed. Lots of hidden policies that are

not

stated anywhere in the lease but whatever. You'll be told one thing then get contacted a week later being told another. They also

don't

like to respond to emails, probably to

avoid

a

paper

trail. The place seems maintained

well

and the demo apartment looked

nice

. Review from Google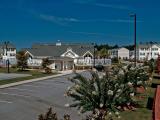 Feb 2019:
Do

not

rent an apartment here at Copper Beech, because they have all kinds of hidden

charges

, like

charging

for renters liability insurance, parking

fees

, administrative

fees

, reassignment

fees

(in case your roommate does

not

like the fact that you have a pet even though you have signed a lease for a so-called "pet

friendly

unit", service

fees

for administration billing for utilities (this is a

fee

in addition to the actual utility bill). We are talking hundreds of dollars here folks besides the $440 a month rent. Think twice before you lease a unit in this place!!! You will live to

regret

it!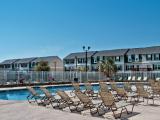 Feb 2019:
I had the

best

service in the office! The leasing agent that took me on a tour was

amazing

and super informative. The apartments are super

spacious

, pet

friendly

, and I

cannot

wait to move in come August! Review from Google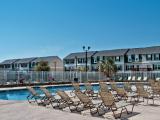 Feb 2019:
I moved here in August, and I must say that it has been the easiest transition for me, the staff was very

friendly

and helpful. They were very considerate of my needs and do all they can to resolve any

problems

. I

love

my room and closet, it is so

spacious

! I

love

that the unit is

big

enough for me to hangout with my room mates but still can respect each others' space. Copper Beech hosts

events

every month and they are so

fun

and usually have pretty

cool

prizes or

free

food if

not

both. This is my first time living by myself and I must say, I am so

happy

that I picked Copper! I

can't

wait to spend the rest of my college years here ! Review from Google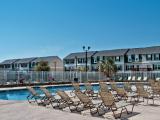 Feb 2019:
This place is

great

, I have seen just about every apartment complex in town, and this is by far one of the

best

. The staff is very

friendly

and helpful. Maintenance is

great

and usually will get it done the same day. I would definitely suggest this to other people looking. Review from Google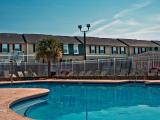 Feb 2019:
This place is so

awesome

! The units are in such

nice

shape and are so

spacious

. If I ever need

help

, the staff is so

friendly

and helpful. I am so glad that I chose to live here! Review from Google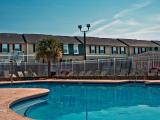 Jan 2019:
Very

spacious

and

GREAT

amenities. I'll definitely be renewing! Review from Google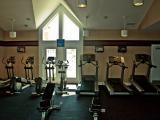 Jan 2019:
Great

Experience dealing with Marketing Manager! Thanks for all the info and tour. Review from Google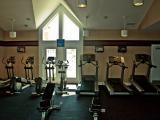 Jan 2019:
If it wasn't for me already renewing for 2019-2020 year. I would

never

live here again! if you sign a lease MAKE SURE YOU ACTUALLY READ YOUR LEASE. they have so many fine print "rules and regulations". Review from Google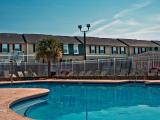 Aug 2018:
Nice

place. Management is fair in addressing concerns. Review from Google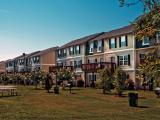 Aug 2018:
Do

NOT

live here!!!!! I was

lied

from the beginning stating that I wouldn't have to pay utilities because I signed my lease during a deal time. Come to find out after my first bill that 2 bedrooms can

not

have unlimited utilities. I had a

leak

in both my bathrooms and all they came to do was paint over the

leak

. The kitchen floor looks like sticker tiles and always rolled up. Now they are

changing

me over $800 in

damages

because they didn't do a

final

walk through and used

old

pictures of my unit. I have called and the lady was too focused on her future residents than dealing with the situation. If it has to been done I will be taking them to court because I have pictures of my unit when I

left

and it doesn't match their "

damage

" pictures. Save your money, they are a complete

SCAM

! Review from Google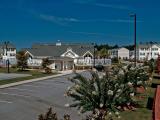 May 2018:
Such a

terrible

place to live. The apartment was

gross

and the property manager was very

nasty

every interaction we had with her. The carpet in my room was black around the edges no matter what I tried to

clean

it and they

refused

to replace it. They did

nickel and dime

me for

damages

that were there when we moved in and even documented but

refused

to do anything about it.

Worst

decision I ever made was living here.

AVOID

THIS PLACE AT ALL COSTS! Response to owner: I did contact the appropriate parties multiple times and

nothing

was ever done. You

don't

care

about your residents at all.

WARNING

TO EVERYONE STAY

AWAY

! Review from Google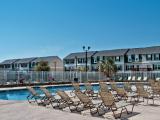 May 2018:
Management is

awful

. They are

rude

,

waste

your time, and will

nickel and dime

you to death. My lease ends in July and it

cannot

come

fast

enough. Cooper Beech is

NOT

the place to live. The only

good

thing I have to say is that it is

close

to everything. They will

charge

your account for

damages

you didn't make. Do yourself a favor and save your money instead of living here. Review from Google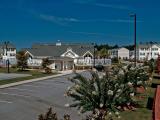 May 2018:
This is a very homey neighborhood to live in. The only thing I don't like is the clubhouse does

not

have enough activities for us to partake in, it should be upgraded for when friends and families visits. Overall, I

would recommend

others to live here it's

great

. Review from Google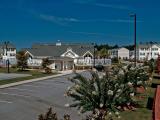 May 2018:
I lived in a 3 bedroom and the rooms are very

spacious

. The closet is a

great

size and the kitchen has more than enough space.

would recommend

👍🏽 Review from Google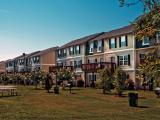 May 2018:
I lived in Copper Beech for two years in a row. The interior of the apartments is very comfortable and

easy

to

clean

. The staff does a

great

job of keeping the outside

clean

, and maintaining the lawn. They are always

friendly

when I enter the clubhouse, and have

never

left

me disappointed. Review from Google