Back to Previous
Close Tab
Additional Reviews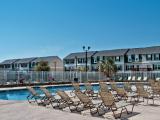 Feb 2019:
Do

not

rent an apartment here at Copper Beech, because they have all kinds of hidden

charges

, like

charging

for renters liability insurance, parking

fees

, administrative

fees

, reassignment

fees

(in case your roommate does

not

like the fact that you have a pet even though you have signed a lease for a so-called "pet

friendly

unit", service

fees

for administration billing for utilities (this is a

fee

in addition to the actual utility bill). We are talking hundreds of dollars here folks besides the $440 a month rent. Think twice before you lease a unit in this place!!! You will live to

regret

it!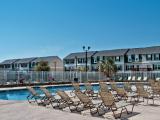 Feb 2019:
I had the

best

service in the office! The leasing agent that took me on a tour was

amazing

and super informative. The apartments are super

spacious

, pet

friendly

, and I

cannot

wait to move in come August! Review from Google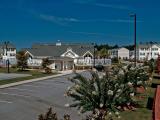 Feb 2019:
I moved here in August, and I must say that it has been the easiest transition for me, the staff was very

friendly

and helpful. They were very considerate of my needs and do all they can to resolve any

problems

. I

love

my room and closet, it is so

spacious

! I

love

that the unit is

big

enough for me to hangout with my room mates but still can respect each others' space. Copper Beech hosts

events

every month and they are so

fun

and usually have pretty

cool

prizes or

free

food if

not

both. This is my first time living by myself and I must say, I am so

happy

that I picked Copper! I

can't

wait to spend the rest of my college years here ! Review from Google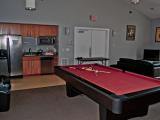 Feb 2019:
This place is

great

, I have seen just about every apartment complex in town, and this is by far one of the

best

. The staff is very

friendly

and helpful. Maintenance is

great

and usually will get it done the same day. I would definitely suggest this to other people looking. Review from Google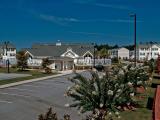 Feb 2019:
This place is so

awesome

! The units are in such

nice

shape and are so

spacious

. If I ever need

help

, the staff is so

friendly

and helpful. I am so glad that I chose to live here! Review from Google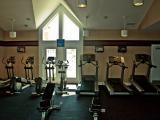 Jan 2019:
Very

spacious

and

GREAT

amenities. I'll definitely be renewing! Review from Google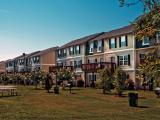 Jan 2019:
Great

Experience dealing with Marketing Manager! Thanks for all the info and tour. Review from Google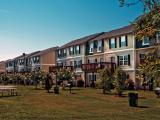 Jan 2019:
If it wasn't for me already renewing for 2019-2020 year. I would

never

live here again! if you sign a lease MAKE SURE YOU ACTUALLY READ YOUR LEASE. they have so many fine print "rules and regulations". Review from Google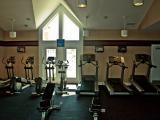 Aug 2018:
Nice

place. Management is fair in addressing concerns. Review from Google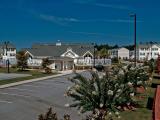 Aug 2018:
Do

NOT

live here!!!!! I was

lied

from the beginning stating that I wouldn't have to pay utilities because I signed my lease during a deal time. Come to find out after my first bill that 2 bedrooms can

not

have unlimited utilities. I had a

leak

in both my bathrooms and all they came to do was paint over the

leak

. The kitchen floor looks like sticker tiles and always rolled up. Now they are

changing

me over $800 in

damages

because they didn't do a

final

walk through and used

old

pictures of my unit. I have called and the lady was too focused on her future residents than dealing with the situation. If it has to been done I will be taking them to court because I have pictures of my unit when I

left

and it doesn't match their "

damage

" pictures. Save your money, they are a complete

SCAM

! Review from Google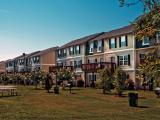 May 2018:
Such a

terrible

place to live. The apartment was

gross

and the property manager was very

nasty

every interaction we had with her. The carpet in my room was black around the edges no matter what I tried to

clean

it and they

refused

to replace it. They did

nickel and dime

me for

damages

that were there when we moved in and even documented but

refused

to do anything about it.

Worst

decision I ever made was living here.

AVOID

THIS PLACE AT ALL COSTS! Response to owner: I did contact the appropriate parties multiple times and

nothing

was ever done. You

don't

care

about your residents at all.

WARNING

TO EVERYONE STAY

AWAY

! Review from Google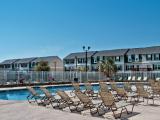 May 2018:
Management is

awful

. They are

rude

,

waste

your time, and will

nickel and dime

you to death. My lease ends in July and it

cannot

come

fast

enough. Cooper Beech is

NOT

the place to live. The only

good

thing I have to say is that it is

close

to everything. They will

charge

your account for

damages

you didn't make. Do yourself a favor and save your money instead of living here. Review from Google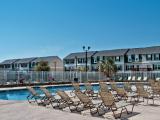 May 2018:
This is a very homey neighborhood to live in. The only thing I don't like is the clubhouse does

not

have enough activities for us to partake in, it should be upgraded for when friends and families visits. Overall, I

would recommend

others to live here it's

great

. Review from Google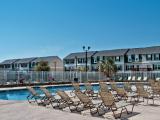 May 2018:
I lived in a 3 bedroom and the rooms are very

spacious

. The closet is a

great

size and the kitchen has more than enough space.

would recommend

👍🏽 Review from Google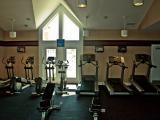 May 2018:
I lived in Copper Beech for two years in a row. The interior of the apartments is very comfortable and

easy

to

clean

. The staff does a

great

job of keeping the outside

clean

, and maintaining the lawn. They are always

friendly

when I enter the clubhouse, and have

never

left

me disappointed. Review from Google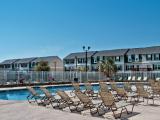 May 2018:
It have its

Pro

and

Con

. When I first sign with my bf, we was getting false information. Before you sign make sure everything the person is telling you is correct. We was Giving the

run

around ..For the price I'm paying is worth it. The rooms are

big

, you have access to the gym , the pools, etc. Maintenance get the job done. The apartment has a lot of space !! I mean ALOT. Some of the people in the office

rude

. Can't say all. I'm debating if I want to sign again in July or

not

. . Review from Google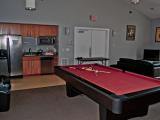 Apr 2018:
DO

NOT

SIGN A LEASE!!!! I

can't

even with this place.

Bugs

are everywhere I look and

nothing

is ever done about them. This w

hole

management

change

over has done

nothing

... There are so many

problems

with the front office. The staff is

rude

and they tell you lies

all the time

. The

crime

rate here is

RIDICULOUS

!!! Seriously look it up. They want college students like us to get

fooled

into signing leases because they see us as gullible and we are because we see the money off and the

big

rooms and stuff. But non-students live here because the price were low and they bring

crime

. There was a MURDER this morning!!! A murder. In Statesboro there is

not

much talk of murder probably 10 or so in the past 5 years. But seriously a murder, and there is

nothing

from the front office.

Drug

deals go on

all the time

, I call, but the

police

can only

stop

so muc Review from Google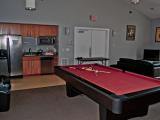 Mar 2018:
Disgusting

!

Nasty

carpets

poor

roommate placement. College students had a 3rd roommate with a baby!!!!! Management only cares about getting that $$$$$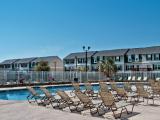 Mar 2018:
The property manager here is a totally

rude

human being. If you have any

issues

she doesn't

care

. She just wants money. If she doesn't like you she will make sure she has issue with you. She shouldn't be in this position. So definitely don't live here. Although, let me state one

good

thing, there are

big

rooms so that's a plus. Review from Google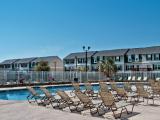 Feb 2018:
MUST READ!!! Please do

not

use Copper Beech. The Forum, Monarch, 111 South are a few of many better options. They operate solely on getting the most money out of their residents. Filed Collections on me after I moved out, turned in my keys, and discussing a buyout option for my apartment. They've filed a hard claim and ruined my credit for the time being. I refuse to give them $4,000 of what they claim I owe to them. I moved out and they expected me to pay for the months following after I moved out. The buyout was $800. They said I was taking too long (

broke

student drowning in bills and they

refused

to have grace or work with me). So thank you Donya Moore and Sarah Bonham for milking me of everything and ruining my credit. The least I could do is let people know so they don't make the same

mistake

of doing business with you. Just a side n Review from Google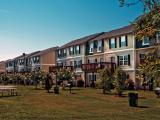 Feb 2018:
Internet speed is very

amazing

here. As are the amenities and staff Review from Google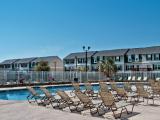 Feb 2018:
Had a roommate that kept his half of the apartment in a constant

mess

. He got kicked out for

not

paying his rent. I was

charged

for his

damages

. Review from Google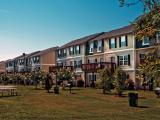 Jan 2018:
This really is a solid living space. Rates have gone

down

, you get a ton of space for what you pay for and the properties are

clean

. We do occasionally have a

roach

problem

, but if you buy a $15 buy sprayer at walmart and spray every so often, they don't come around much. They've even gone as far as to eliminate overages next year. Downside is how

unprofessional

and misinformed the office staff is. They all give you different answers to the same question and those answers are almost always "I don't know" worded into different ways, often with an attitude. Its hard to ask questions about policies and your lease when the people you're speaking to don't know the policies or lease statements. Overall a

nice

place to live and is looking up. Review from Google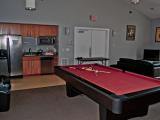 Jan 2018:
HORRIBLEEEEE MANAGEMENT and customer service. Had a lot of trouble with the front office,

wouldn't

listen, extremely

rude

. Especially Mrs. Sarah in the front office, she is a

nightmare

.

wouldn't

recommend to anyone, I'd rather be homeless.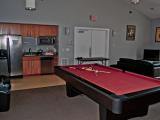 Dec 2017:
All in all copper beech has been an

amazing

place to live! I'm outstanded by the staff and ammenties. It's such a

great

place to call home while in the middle of college struggles. It has

plenty

of access to all that I need! Review from Google