Back to Previous
Close Tab
Additional Reviews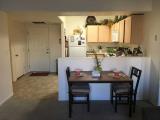 Mar 2019:
Great

place to live. Super social community. Met my wife here so definitely the

best

investment I ever made. Maintenance is

awesome

and staff is super

friendly

. Definitely consider moving here if you want a

great

living experience. Would say it's the

best

in Utah County, especially if you're young and want to have

fun

. Review from Google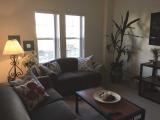 Feb 2019:
A little

pricey

but you what you pay for. A really

nice

gym, pools,

easy

access to public transportation.

Quick

maintenance. I

love

it here.

Great

student housing. Review from Google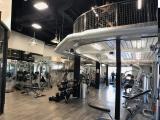 Jan 2019:
Is a

good

place to start living if you moved here from out of state. Wolverine Crossing has a very

good

social community. They are a little

slow

on their mailing maintenance repairs, but

not

terribly so. Review from Google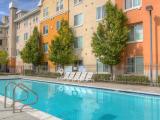 Jan 2019:
The

noise

level

doesn't

sound so

bad

; The apartments are pretty

nice

and

decent

.; and of course it is located very

close

to UVU. I can easily walk or bike there and back. And of course every apartment has a

big

HDTV.

Final

note, there's two pools that are

great

for swimming and there's also a volleyball court, a basketball court, and a gym. Review from Google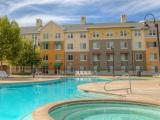 Jan 2019:
Living at wolverine crossing is an

awesome

experience! There are so many social

events

the staff puts in for the residents to have a

great

time. The pools are

awesome

and the fitness gym has everything you need for a

good

work out! I wish I could live here

forever

! Review from Google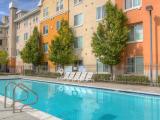 Dec 2018:
I highly recommend living at WC. It's a

great

place to meet people and the

events

are so

fun

. Maintenance is

awesome

! I put in a request to have them unclog my shower drain and they fixed it the next morning. While they were there they noticed our door was squeaky and they fixed the hinges just to be

nice

. They're the

BEST

!!! I honestly

love

it here. Review from Google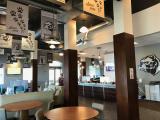 Dec 2018:
Having lived at several other student housing complexes I can honestly say Wolverine Crossing has been my favorite. They have tons of

great

amenities and lots of

events

for the residents. The only downside is that it has a fairly young population and is

well

known as freshman housing, which is

great

for some people, but

not

so

great

for others. Review from Google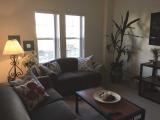 Nov 2018:
Wolverine Crossing was a really

bad

experience for me. The prices are WAY too high for what the apartments themselves are. MAKE SURE to see your individual apartment before signing the lease. The model apartments are 100x nicer than the regular ones. The hallways

smell

very, very

bad

. It's kind of embarrassing to bring people over because of it. No air circulation. If your roommate calls and "suspects" something they can search your room for anything they think you

shouldn't

have. Inside your closet, drawers, and mini fridge-all without informing you. My friend was accused of having a dog and they

didn't

check the cameras, they went straight to trying to evict her. They sneak in while you are gone. And they will

charge

you 200 dollars if they find anything they deem inappropriate. 35 dollar

late

fees

for everything. My very first

night

at W Review from Google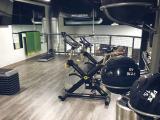 Nov 2018:
I have loved living at Wolverine Crossing! Every time one of my roommates or I have had a question, comment, or needed something fixed, their customer service has been so

nice

and they have fixed everything super

quickly

! They also always have a lot

fun

activities and it's really

easy

to meet a lot of people. I would

definitely recommend

living here! Review from Google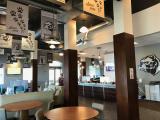 Sep 2018:
This place is

amazing

! Move in day was a BREEZE. We were able to fill out a "

fast

pass" thing before move-in day making it so

easy

. We pulled into the parking lot and they told us exactly where to go and were able to unpack our stuff and head straight to the apartment. I

never

had to wait for anything! Staff even helped me move up to the 4th floor! The couple days after move in day there were so many

events

and activities making it really

easy

to get to know my

new

neighbors. The amenities here are

awesome

(TWO pools?!) and the parking is

great

. There's

never

been a time where I've ever had to

worry

about finding a parking spot and they've always been

close

to the building.

Amazing

place to live. HIGHLY recommend. :) Review from Google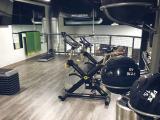 Jun 2018:
Great

accessibility for bike and bus to UVU,

friendly

staff,

not

very high-quality fixtures like sinks and dishwasher or furniture.

TERRIBLE

reliability for hot

water

. There is only one shutoff valve for each building, so every time there is a repair in one apartment, there is no hot

water

or no

water

at all for a few hours.

cheap

build,

good

people. Review from Google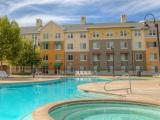 Jun 2018:
Living here made my first year at college absolutely

horrible

. This is a

terrible

,

TERRIBLE

place to live. Every roommate I had their leases for sale for months and couldn't

leave

because no one would buy them. The building is

disgusting

, my room had an unknown brown dried substance caked to the carpet when I moved in, and

old

food

stuck

to the ceiling. They

charge

you for every little thing they can. If you

lose

your keys (it's about 3 dollars at Lowe's to copy keys) they

charge

you about 100 dollars. My roommate moved out because she

hated

it there but still ownedher lease because she said she felt

wrong

selling it to anyone and condemning anyone to live in such an

overpriced

and

nasty

place with corrupt owners. They sold her room spot anyway despite her still having to pay for it and it being hers. We

complained

but they did

not

care

. Review from Google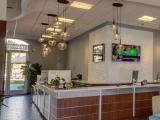 Jun 2018:
My sister was diagnosed with aggressive stage 4 lymphoma. She's completely incapable of living on her own so she moved in with me. Wolverine crossing is so greedy that they

won't

let a 22 year

old

college student with no insurance out of the last few months of her

contract

. Now she has to pay for cancer on her own and also pay for a place she

can't

live in anymore. Review from Google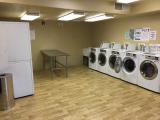 May 2018:
I

enjoyed

living here for the time I was here.

Nice

pools,

nice

gym, and laundry in every building. There were many complications with transferring the lease though, so

don't

try and sell it. The staff tends to be on different pages most of the time, so skip the staff and take your concerns to Bart. He's

very helpful

and will set aside

all the time

in the world to take

care

of you. Review from Google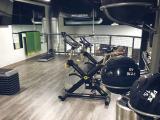 May 2018:
Honestly, really

bad

. I've

never

had

issues

with a housing complex before, but Wolverine Crossing has some serious

issues

. First off, I only moved in because I got a

good

deal. Because in the lease agreement, you sign

away

your right to a trial by a jury of your peers (I'm serious). Since I lived there (less than 6 months), 3 of the 6 people in my apartment moved out. 2 of us opting to keep paying rent at Wolverine, but live elsewhere. Management is powerless, they just enforce the

crazy

policies from the parent company. They have

events

all the time

trying to get people to renew, and have called, emailed, and texted me about renewing my lease. They are desperate because turnover is so high. So few people stay. Also, prices are way too high to justify the housing. The gym is

great

though. So if that's literally the one thing you're looking f Review from Google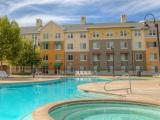 Apr 2018:
Visitor parking is a

joke

. The nearest sign stating restricted visitor hours was 6 spaces from where I parked, and the sign directly in front of my parking space was a simple green and white Visitor Parking with arrows (no time restrictions stated). After a long day of driving from out of state to pack up my student, I walk out to my vehicle at 8am and find it booted and walk

down

to find the other sign stating visitor parking requires a permit from 2am to 8am, so how does someone get a parking pass when you arrive at 11pm and the office hours are 9am to 6pm?? Thanks for the $60 boot! Review from Google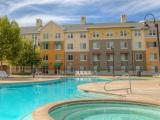 Apr 2018:
April 2018

WORST

PLACE EVER!! I see April is doing

nothing

for almost everyone here! Yes, management is a

joke

! GIRLS DO

NOT

LIVE HERE!!

DANGER

! YOU CAN BE RAPED IN YOUR

SLEEP

!!!! management and non speaking maintenance will come in your LOCKED bedroom door at will! This issue so scary! They will

steal

and they can

attack

or harm you! On another note, they cleaned since a roommate moved out (early,

big

surprise!) and the floors were wet in the kitchen, nobody told me and there was no sign, I

fell

and

hit

my head. I notified management and nobody even bothered to respond!!!! DO

NOT

RISK

YOUR LIFE HERE, ESPECIALLY GIRLS< YOU CAN BE RAPED!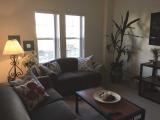 Mar 2018:
Horrible

place to live. I should have read all the

negative

reviews here and elsewhere before signing a lease - my

bad

, and I'm paying for it. There are

plenty

of alternative places that are much cheaper to live. Just be aware that from the looks of the reviews, the

good

ones are being posted by management. You've been

warned

to stay

away

. If you

don't

it's your

fault

and you have no one to

blame

but yourself.

can't

wait to

leave

! Review from Google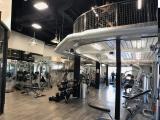 Feb 2018:
Management is a

joke

. They only

care

about money. I had a roommate who kept

alcohol

in the apartment. I was going to school full time and working. I was

never

home, and

never

knew he had

alcohol

there. Management ended up

changing

all four of us even after I sat

down

and spoke with April for a

good

half hour. This is the tip of the iceberg. Full time school and work was enough. Having to deal with this

garbage

on top was too much. Review from Google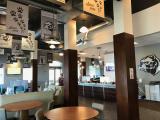 Feb 2018:
This place is the epitome of student living. The carpets and flooring are

old

and used, the neighbors are

noisy

, and the staff is overworked. I knew all of this going into my lease though. I've seen lots of

negative

reviews from people on all of these things, despite the fact that they are all things to be expected of when living in student housing. Read reviews online, read your lease agreement,

don't

expect too much, and you

won't

be disappointed (though for the money you can get a much nicer place somewhere). I chose to live here knowing these things, since I could pick my roommates on their roommate finder (huge plus when moving from out of state) and because I wanted a social, dorm like experience, both of which I got. My

complaint

with this property however, is with the staff and the way they handle finances. Since I am a student my par Review from Google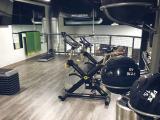 Jan 2018:
I lived at Wolverine from August 2016 to May 2017 before

leaving

for something cheaper. I am now considering moving back. I loved it there, the apartment

security

was top notch, all the staff I felt with were

amazing

and their roommate pairing actually worked

well

, everyone in my apartment got along

great

and the guys I lived with are actually some of my

best

friends now. Reading through some of the reviews on here is

crazy

, I

never

experienced any of the

problems

that people are giving

1 star

for. I would highly recommend wolverine to anyone looking for an apartment

close

to campus with

excellent

security

and

fast

internet (

best

part) 👍 Review from Google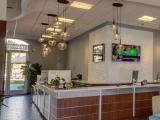 Jan 2018:
I was visiting my friend and there were no visitor parking spots

left

so I parked right next to visitors parking and I got

towed

and I hadn't even been there 12 hours. My friend then called explaining this

concern

and she was hung up on. Would

not

recommend this place to anyone. Aweful customer service and

terrible

living arrangements. Review from Google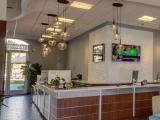 Jan 2018:
Some on the staff are

nice

, others are just plain ambivalent and could

care

less (Bart Gibb, the property manager in particular). If you have a disability, stay

away

from this place - it's

not

accessible unless you are willing to walk a mile out of your way. My son was on crutches after an

injury

and it took him 45 minutes to get from his room to his apartment. Also, paying top $ for a single room apartment got my son an

old

room that had

not

been renovated, was severely

damaged

,

stinks

, and had sub-par amenities. If you ever get a medical condition that warrants emergent

care

and have to

leave

the property permanently, they WILL

NOT

modify your lease. Having tried to sell my son's lease, they DID

NOT

FOLLOW STATE LAW and now, I've got this going to an attorney to deal with the aggravation of this complex. THERE IS NO EMPATHY ON THE PAR Review from Google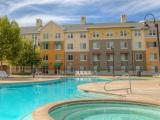 Jan 2018:
I will try and

avoid

living here when my lease ends. I get that no place is

perfect

but there are some things this place definitely needs work on. 1.My biggest issue is the clothes washing machines and dryers. The machines work

well

but the card readers takes several swipes to register and they take a

charge

from $5-$10 to make sure you can actually pay the $1.50 it costs to wash clothes then it returns it. That said as embarrassing as it is to say I am a college student on a pretty tight budget and when they take that $10 I have gotten a couple of overdraft

charges

which made my $1.50 load of laundry into a $26.50 load of laundry. On top of this several of the washing machines and dryers have been

broken

through out my time here. Many of the dryers are so

bad

other residents have started posting notes on the dryers to

avoid

. 2.The dryers Review from Google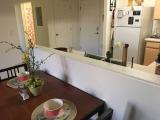 Jan 2018:
would

not

recommend this property to anyone!!! They are

horrible

. The rooms are

disgusting

and they promise you roommates that have similar interests as yours AND THEY DONT! There are no cleaning checks which means your apartments becomes so

filthy

.

Not

to mention what you pay for is

insane

!!!!!! I pay $452 for a SHARED ROOM THAT IS

GROSS

WITH

not

clean

roommates. Other places

charge

lower for a private room. When they show you around they show you a

nice

apartment but yours looks

nothing

similar. I want to sell and

get out

of here so

bad

but everyone else is trying to sell because it is

horrible

. The people who work here are only after your money and aren't

worried

about how you are doing or if you have concerns or are wanting to

get out

. DO

NOT

LIVE HERE! Review from Google