Apartment Reviews
Back to Previous
Close Tab
Additional Reviews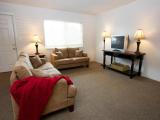 Sep 2019:
Pretty

good

spacing and amenities, even though this place is older than some BYU professors. The only

problem

I had was cleaning checks. I was

failed

for literally a crumb that was

left

in our freezer, luckily my

angry

email

scared

them into giving me my $10 back. Super social if you're into that stuff Review from Google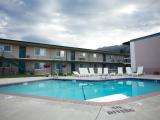 Aug 2019:
I had such a

good

experience at Cinnamon Tree! My dad was the clerk in one of the wards and he said that the ward and the people were

great

and that stood true. Yes the apartments are the newest but I had no

problem

in mine at all.

Never

needed management to come. The cleaning checks are really

good

( except the

big

one when people move out. That is intense but that is everywhere). There's lots of people you will make friends with, you can always see if people are outside in the basketball court hanging out. There's just lots of

friendly

people here. It

sucks

I couldn't get a

new

contract

. It I'm definitely coming back as soon as possible cause it feels like home here. Review from Google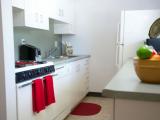 Jun 2019:
I

don't

know about the other apartments, but ours was

falling

apart

left

and right, it was pretty

old

and

cheaply

made. We had at least a dozen maintenance requests throughout the year. I guess the

positive

in that is they usually responded fairly

quickly

. The management is

nice

and helpful enough. They do

nickel and dime

you here though, there are a lot of extra random

fees

. The apartments

aren't

really worth the price, but they're still on the cheaper side for Provo. The people here are really

great

. Review from Google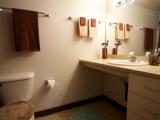 May 2019:
The wards are

great

but I can no longer endorse the apartments themselves

due

to the rising (and hidden) costs. (Also, they reward

positive

online reviews so buyer

beware

). When I started there in August of 2017 my rent was $299 but other recurring

fees

(like cable that

doesn't

work and no one wants) brought it up usually to $330-$340. As rent itself continued to

increase

(it's now at $355 for the same

contract

I had), those extra

fees

also rise and you'll end up paying upwards of $400 a month for an apartment worth $300 a month. Wifi cuts in and out routinely, walls/doors are visual-only, and

don't

expect to get your

deposit

back in one piece (though some of my roommates did, I'm still scratching my head how only my carpet was apparently cleaned, etc). There's a lot to like about the place, but when it comes to costs you are getting nickeled and dimed at every step. Review from Google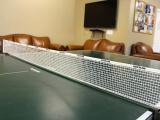 Feb 2019:
I

love

it here! The atmosphere here is

awesome

, and the ward is

great

. Of all the complexes in the stake, this one is ths most active in service

projects

. Obviously, no complex is

perfect

, but for how

cheap

it is, they have exceeded expectations.

Great

location too! Review from Google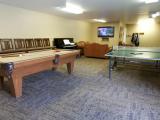 Feb 2019:
The people here are very

friendly

and inviting, and the management is fantastic and on point. I

love

it here! Review from Google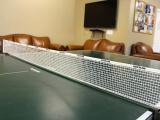 Jan 2019:
+++

GREAT

PEOPLE. The apartments are

nice

but

nothing

special. ++Prompt maintenance upon request. - Narrow kitchens. ++Piano in the lounge. Expect strict cleaning checks, but the management is pretty reasonable. Review from Google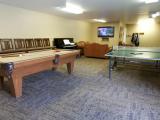 Jan 2019:
Byu student housing. I think its 260 for a year

contract

. Rooms are kind of bland, but it has a pool, clubhouse, and b ball court. Review from Google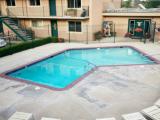 Dec 2018:
Love

this place!

Great

management,

amazing

ward, the apartments are pretty

good

. They have everything you need Review from Google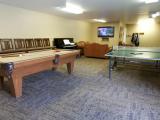 Dec 2018:
Awesome

place to live. The people are

amazing

. Rent is

cheap

and worth it! The cleaning checks can be unreasonably nitpicky, but that's about it.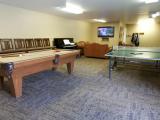 Dec 2018:
I've lived here for a while now and I guess I just really

love

it here become my siblings lives here before to my siblings but their spouse is here so it's it's really

nice

to know it Feels Like Home. Review from Google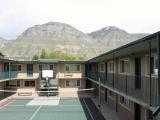 Oct 2018:
2013-Fall 2015, 4.

5 stars

. 2015-Fall 2017,

1 star

. I moved into "CT" August 2013, lived there year-round, and moved out in August 2017 because CT is no longer what it was. Let's make something very clear: I loved living here until the previous manager moved and was replaced by the current regime, and over that time I sadly watched things fall

apart

, until the very things that made this place seem so special were

lost

in a sea of (

dishonest

) Provo housing normalcy. Cinnamon Tree was *once* an overwhelmingly

wonderful

place to live, priced realistically, managed

well

, and socially active. Save for the quality of the wards, Cinnamon Tree has (and continues to) deteriorate(d) and transition(ed) into yet another Provo cash-grab complex, operated by a highly inconsistent managerial staff who enforce and ignore policies by will and whimsy. (ie, m Review from Google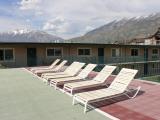 Oct 2018:
I

love

Cinnamon Tree. The apartments are

clean

, the location is

great

, and the other tenants in the complex are very social and

friendly

. I especially

enjoy

the

events

management hosts, often providing

free

food. They are just a lot of

fun

.

Great

place to live. Review from Google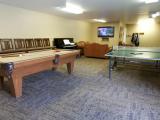 Jun 2018:
Terrible

place to live.

Bad

management,

dirty

rooms,

dishonest

pricing,

terrible

water

heating system. Go somewhere else.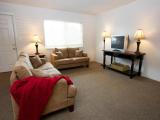 Jun 2018:
Management was so

rude

. Also I was super

confused

as to when I was supposed to pay all their

fees

. When I lived at other complexes I knew how to get on my portal and I would get an email saying anytime I had an outstanding balance. Here I finally figured out how to get on my portal and I had like 4 overdue bills I didn't even know about. I would go somewhere else!! Review from Google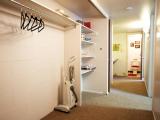 Jun 2018:
They enforce nonexistent rules, there are a tons of hidden

fees

, expect to pay a ton. The ward is

great

, but unless you are going to live all week at church this place is

not

worth it. The owner and management have been very

disrespectful

and

unprofessional

. Dishonesty and

disrespect

reign

free

at Cinnamon Tree. Review from Google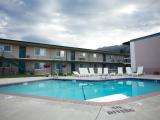 Jun 2018:
Comfortable rooms and very

close

to BYU campus! Management in the past was very

friendly

and reasonable, though they've been getting pretty strict with lots of rules lately, and

not

everyone gets treated fairly. Parking costs extra. Review from Google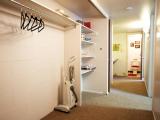 Jun 2018:
Apartments are fine, but management has been negligent at

best

and

manipulative

at

worst

. They moved

new

roommates in and removed the tv they had provided with the apartment, which to be clear is fine, but without prior

warning

or clarification. Cleaning checks were often very

difficult

to pass, with people reprimanding us for using the shower after they took several hours to show up and some of us had to

leave

.

Worst

of all, management essentially stalked my friend, shared information about their disability, and made false accusations against them publicly. There is no justification for this kind of behavior. I would suggest moving somewhere else. Review from Google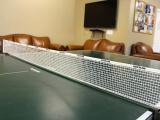 Jun 2018:
I used to

love

Cinnamon Tree...rent was

cheap

, management was

nice

, and the environment was

fun

. At this point, the rent is the same as it was when I first lived here from 2014-2015, but the

fees

are

ridiculous

. Parking costs (even though it

shouldn't

), we pay a communications

fee

for cable we've

never

used, and to top it all off, rent is going up by $40 in the fall. This is with no upgrades or anything, they just thought it was time. Cleaning checks are intensely methodical, and the owner is a complete

jerk

who apparently has

nothing

better to do than

harass

my roommate for having a service dog. Cinnamon Tree in a word: meh. Review from Google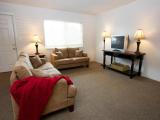 Apr 2018:
Great

place and

awesome

management to work with. The apartments are

old

, but

well

maintained. Every maintenance request I submitted was completed by the next day if

not

the same day.

Water

heater

went out

a couple times during the semester, but they replaced it with a

new

one and we

never

experienced

problems

after that. Checkout cleaning checks are thorough, but that means you get to move into a

clean

apartment. I

didn't

think utilities were that much more

expensive

than other places. Utilities + $16 communications

fee

+ $10 parking pass added about $40-$50 a month to my listed base price. Bishopric and ward was

great

, the apartment layout is helps produce a social atmosphere. Review from Google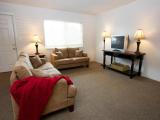 Feb 2018:
Rent is

affordable

, and maintenance is prompt. For me, it was right at the sweet spot where it

wasn't

too

expensive

, but it also was a

nice

place to live. Review from Google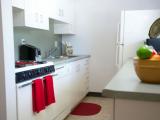 Dec 2017:
The Location is

close

to BYU campus, but the the price is to high for the living conditions. They also expect residents to keep the apartments in

good

condition by passing a monthly cleaning check, which is fair. However Cinnamon Tree does a VERY

poor

job on their end of the deal. The tile in our kitchen is coming up, also the carpet is coming up in several places. Many mornings there is no hot

water

in the shower. The half bathroom is sized for elves instead of people. There

not

enough parking for the cars, so residence have to park on nearby streets. Overall I've had a

poor

experience at Cinnamon Tree. Review from Google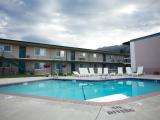 Nov 2017:
Living here was

enjoyable

. The management and maintenance staff were

very helpful

and

good

at communicating. I

never

actually used the pool, but it looked

fun

. The 139th ward is

wonderful

! Many

great

friends and memories. It is definitely an older place with plain white brick walls and

old

,

nasty

carpet. Review from Google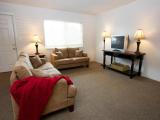 Oct 2017:
I have

enjoyed

living at Cinnamon Tree Apartments overall. The people who live here are very

friendly

and genuine, there are occasional activities hosted by the complex, and the management is very accommodating and responsive. My only

complaint

is the price is a little high for the quality - once you factor in the utilities/internet

charges

it is about the same amount per month as some nicer complexes. Review from 10/27/17 on Google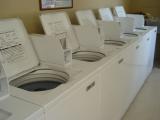 Oct 2017:
Having lived in 3 different apartment complexes, I can honestly say that this is one of the highest quality apartments you can rent, at a very reasonable rate! Comfortable rooms, a Very

friendly

and responsive management, and very

close

to BYU campus! Management is pretty

friendly

, and can be reasoned with :) The only downside is that parking costs extra, but living here is worth it :) I'm definitely staying. Review from 10/18/17 on Google