Back to Previous
Close Tab
Additional Reviews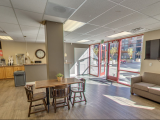 Jan 2019:
$432 a month for private bedrooms and granite countertops sounds

good

on

paper

, but you will

never

pay less than $500 for rent because for the

ridiculous

,

confusing

and far

overpriced

'utilities'. Beyond this, once a month you will have an employee enter your apartment unannounced to inspect the cleanliness of both the common areas and your private room. Besides the fact that this is yet another opportunity for them to

charge

you even more, this was especially

awful

when I was in my apartment alone, made sure to lock the front door AND the door of my bedroom, and was awoken be an employee IN MY BEDROOM. UPDATE: I have now had an A.V. employee barge into my bedroom while I was

asleep

TWICE.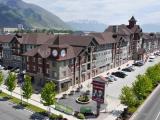 Jan 2019:
I have lived at Alpine Village for a couple years, and as time has passed, I have noticed that the property is

poorly

managed, and that the property managers

care

infinitely more about their bottom line than they

care

about having satisfied tenants. It is

not

what it once was, despite being a fairly

new

development. Rent prices

raise

incrementally every year, and it has been made known that Alpine Village plans on nearly tripling their parking costs without any intention of enhancing

security

or making any improvements to their parking lot ($35/monthly against $150 yearly, which also has been

raised

during the time I've lived here). I know people who have had their cars

broken

in the parking lot, and even saw a car where somebody threw a heavy object into someone's windshield and shattered it. It would seem extra

security

would probably do w Review from Google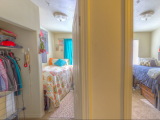 Jan 2019:
The apartments are very

nice

! The staff is really

friendly

and maintenance is always

quick

to respond to any requests I submit. The rent is a little

pricey

and the kitchen and bedrooms are a little small, but I think they are a

fun

, social environment that still offers the privacy of private rooms. Review from Google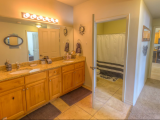 Jan 2019:
Plain greedy. I've lived at alpine village for the last 2.5 years and have been

impressed

by the

good

amenities, wards, and proximity to campus. However, corporate office is extremely greedy. They are

charging

$35 A MONTH starting in August for underground parking. Is $420 a year compared to the $150 now for the same exact parking. No changes like

new

cameras or

security

are being added. Corporate is pocketing all of the money from the price increases. If you can deal with a greedy corporate office sure live here... but there has to be better places Review from Google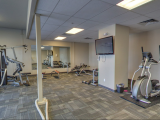 Jan 2019:
Alpine Village has

nice

apartments but the management is absolutely

awful

. I have

never

heard "

Sorry

it is out of our hands" more times. If you are paying these rates I suggest you take your money else where and hopefully receive the quality service you deserve. Review from Google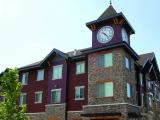 Dec 2018:
Living at Alpine Village is comparable to living at Hogwarts. The Staff is incredible and

help

with anything you need in life. Literally anything, maintenance, homework, girlfriends, work, computers, wives, husbands, dishwashers, family

issues

, stress, travel plans, sinks, meal planning, car

issues

, attorney recommendations,

broken

AC units, phone chargers, hunger, decisions to go to church every single Sunday morning at 8am, snow on your car, ect. Basically anything you need

help

with. The apartments themselves are really

nice

and provide one with literally anything you need, beds, street maps, air, tables, fresh

water

,

dust

, sinks, electricity, space, places to sit, lighting, and my personal favorite, paint. This place is

awesome

, and if you

don't

live here at least once in your life you will

forever

be equipped with the

problem

solving skil Review from Google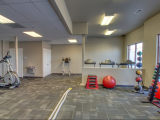 Dec 2018:
I have LOVED living at Alpine Village. The office staff are

friendly

, the apartments are

nice

compared to some of the other options in Provo, and the wards and people here are

great

! I just wish they had a

trash

collection service and nicer washers and dryers in the apartments. Review from Google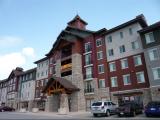 Nov 2018:
I've lived here for a year, office and maintenance staff are

very helpful

and

friendly

. Occasional issue with stuff like the elevator but they're work hard to keep us

happy

. Apartments are

nice

. The clubhouse/gym/pool area are kept

clean

. Review from Google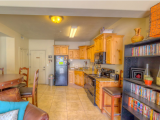 Nov 2018:
I

love

the

new

clubhouse! It is such a

great

environment to do homework or just hang with friends! The staff is always super helpful!

Great

place to live! Review from Google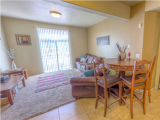 Sep 2018:
Living at Alpine Village was

fun

. I loved my ward, the activities and management. The courtyard was probably my favorite because it had grills and a lot of room to accommodate parties. I could've done without having so many young neighbors but that's what I get for living in student housing. If you like to be social, pay for what you get and a

great

location, I recommend living at Alpine. Review from Google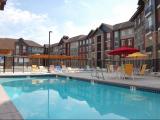 Jul 2018:
The people that work in the office seem

pleasant

enough, unfortunately that is

not

reflected in how affairs at the apartment complex are handled. Somehow the apartment complex (that is raising their rent) has been

unable

to fix the elevator that has been

broken

for almost two months now. Incredibly

irresponsible

and negligent! Review from Google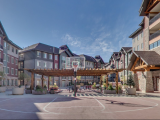 Jun 2018:
Overall a

good

apartment complex.

Good

ward. I

didn't

like the amount of nickel and diming that they did. For example, They

don't

tell you that they discount rent for the summer by $100 which makes selling your

contract

much more

difficult

. Then it is a $75

fee

to sell my

contract

. $100 for the buyer to buy their

contract

. So then I am out $500 ($425 to

dump

my

contract

for the summer + $75 for the seller

fee

) just to

get out

. Every year they

raise

rent $10-15. Their cleaning checks vary from a 10 second check to a white glove instant-fail no-matter-what-you-do check resulting in a $15

fee

. Having my own room was highly worth though. So 3 - 4 stars is my review. Review from Google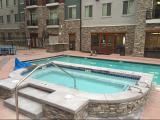 Jun 2018:
It just

wasn't

the

best

. There are private rooms, and it's

nice

enough, but it

never

seemed luxurious or worth the price tag, especially with utilities

not

included in the already

expensive

rent, and then the

fees

that they'll tag on for cleaning checks. They handle maintenance requests

well

most of the time, and things are fine; there's

nothing

that '

wrong

' with it, it just

doesn't

seem like it's worth $500 / month to live here. Also -

1 star

for using a review management service that if I click no I

didn't

have a

good

experience living at Alpine Village takes me to a message box where I can send a private message to the management instead of

leaving

a public review to allow people to know the

good

and the

bad

and let them make a decision for themselves, and if I click yes it enthusiastically asks me to review you on Google or Facebook! Colle Review from Google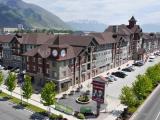 Jun 2018:
Wayyyy over priced and utilities are

crazy

high. But if its in your budget I highly recommend living there! The staff is so

nice

,

great

amenities, and units are fairly

nice

Review from Google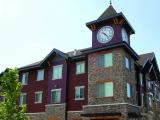 May 2018:
Severely

overpriced

, but one of the nicest places to live in Provo that is BYU approved. Cleaning checks are usually fine but sometimes they randomly go ham and everyone fails. Pool and hot tub is

closed

earlier now which kinda

sucks

. Evaluator has been

broken

for a few week now,

no idea

when it will be fixed.

good

luck if you live on the 5th floor that's 6 flights of stairs. It was pretty

good

while I was here but now I'm getting married and can't wait to move out. Review from Google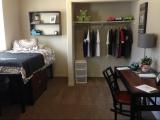 May 2018:
This place is

great

. My friends and I have lived here for a couple years and

love

it. Units are

nice

and

clean

, recently updated. Office staff is super

friendly

! Review from Google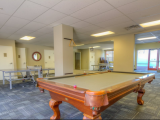 Apr 2018:
The management is complete

trash

. They don't

care

about anyone that lives there at all and they will fail your

clean

checks on purpose just so they can force you to pay to have your place professionally cleaned. (Which doesn't even do much because the cleaning crew just sat in our apartment for about 45 minutes talking before walking out)

NEVER

MOVE HERE YOU WILL

REGRET

IT! Review from Google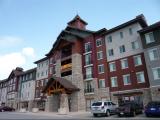 Apr 2018:
The staff are the friendliest that I've met. Redstone is actually very

organized

, but many of the

issues

arise from misunderstandings. The area is

clean

, the units are

nice

. They also try to accommodate people trying to sell their lease. Unfortunately most of the online reviews

aren't

from EVERYONE that live there, just from the people that have had experiences that prompt them to post. It's too

bad

that the people that

enjoyed

living there

aren't

posting more. Review from Google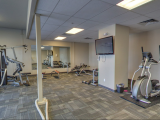 Apr 2018:
Alpine Village is one of the

worst

places that I have ever lived. For their prices you are

not

getting at all what you pay for. They

don't

have parking for everyone and then you have to pay 100+ dollars on a parking pass, which

doesn't

even promise you parking. Also the management is absolutely

horrible

. I have had employees treat me and my roommates absolutely horrendously. When contacted, the management

didn't

care

at all about their employees actions and no repercussions were taken. I have

not

had anyone that i've met that

would recommend

Alpine Village.

Worst

housing in all of Provo Review from Google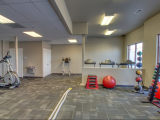 Mar 2018:
The overall quality is

bad

and it's

not

very

well

kept. Cleaning checks are

awful

, they will

not

tell you what you did

wrong

, so even if it looks

spotless

, there's

nothing

you can do about it. It doesn't look as

great

as it is advertised. You can get a better quality for the same price elsewhere. Review from Google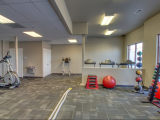 Mar 2018:
I thought the apartment complex was going to get better once management was replaced but i was

wrong

. They are very

nice

but don't know how to manage apartments.

Quiet

hours start at 10. my apartment is right next to the courtyard on the first floor. people are constantly out past 10

screaming

, playing music, hot tubing, playing basketball, etc. etc. I have reached out to alpine on this and they told me to call the

cops

. so i called the

cops

once at 1 am. the

cops

said they can't kick people out and alpine has to. i talked to alpine again. they said they can't do anything about it. but were "

sorry

". i have been to SO many apartments where employees come out and kick out people when the hot tub is

closed

. and alpine refuses to do this. it's their job

not

mine. the last email i sent to alpine about this they said that they needed vi Review from Google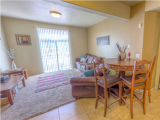 Mar 2018:
an absolute s***show. do

NOT

move here. I was like you once and was reading the reviews for this place thinking "oh they must be over reacting or exaggerating, there's no way it's that

bad

" BUT IT ABSOLUTLEY IS!!!! I am writing this review at 6am because I was woken up by my roommate being on the phone in her room and the walls are so

PAPER

THIN

that you can literally hear ANYTHING going on in the room next to you, whether it's them talking (

not

even talking

loud

or

yelling

), watching something on their phone or laptop, you bet your sweet bottom you're going to be able to hear it. Management is no

help

at all with any

issues

. My car was

broken

into in the underground parking lot. Rent is far too much for what you get, and all you get a

mediocre

closet sized room with

paper

thin

walls, and annoying people who live here. You can take Review from Google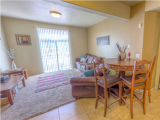 Feb 2018:
I wouldn't even give this a

1 star

. More like half of a star! My wife and I both had the

miserable

fortune of living here and both agree that it is a

horrible

place. All that they want is your money. Management is a

joke

and the rooms are

horrible

. DONT MOVE HERE! Review from Google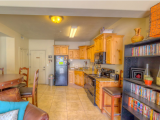 Jan 2018:
Management is

okay

. They're

friendly

, but they're also very proud of the fact they know he

contract

better than you do. They

enjoy

sticking it to their residents. Property owners (Redstone) is the

worst

run

business I've ever seen. Wards are

good

. Amenities are fulfilling. Apartments have a

nice

feel, but in general are

cheaply

built. Small, narrow hallways that look trashy. Review from Google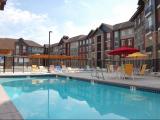 Oct 2017:
I

enjoyed

living at Alpine Village over the summer, but there are some

issues

that still

haven't

been resolved since I moved out over 2 months ago.

Pros

: The apartments are very

nice

. The granite counter tops and updated appliances were

great

. It depends on the unit you live in, though. The one I lived in had really tall ceilings, but most of the rest

don't

. The rooms are private and there's lots of space under the beds, there was always

plenty

of parking in the summer, and the grounds are kept up very

well

. Washer and dryer in unit as

well

as a flat screen TV. Pool area looks really

nice

- I

never

used it though.

Cons

: The fitness area was always burning hot in the summer. I went once and then started going to Vasa because it's just too hot - others agree. Bedrooms are pretty small - you'll probably always feel a bit cramped. The ward was t Review from Google