Back to Previous
Close Tab
Additional Reviews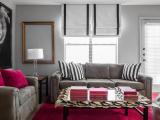 Mar 2019:
I've had a

great

experience with The London! The staff, including the maintenance team, has always been

friendly

and

quick

. The apartment is updated, but still

affordable

! No

complaints

so far!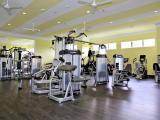 Mar 2019:
my apartment at the london is

perfect

.

big

kitchen, bathroom, and closet. I had to live somewhere with a lot of space and the london

didn't

disappoint.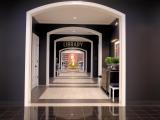 Mar 2019:
The renovations at The London is phenomenal. The gym, library, and computer room are so freaking

cool

. Plus it's on the TAMU bus route, so getting to campus is super

easy

!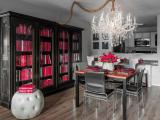 Mar 2019:
The London actually found my roommate for me, which sounds scary, but they match you up personally so it actually worked out super

well

! I highly suggest checking out The London!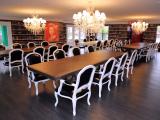 Mar 2019:
The London's staff is always super

friendly

. They go above and beyond to make sure you're

happy

. Even the maintenance team is

friendly

and

quick

!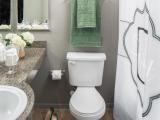 Mar 2019:
The London looks brand

new

. They always keep the place

nice

and

clean

!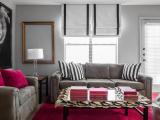 Jan 2019:
I recently moved into the two bedroom and I

love

it! It is

affordable

and functional. I also really

love

the clubhouse, it is a

perfect

escape to do get work done and to work out. Also, the

coffee

is my fave. I already renewed for August! Review from Google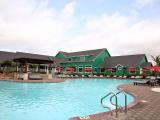 Jan 2019:
The place is absolutely

horrible

. Do

not

move here. The literally bribe and pay their residents to write

good

reviews on google. Their rating was under 2.

5 stars

on google and they offered to give out gift cards for reviews. Now they are up to a 4.0 rating. Coincidence? Definitely. They will

harass

you in the clubhouse if you post

bad

reviews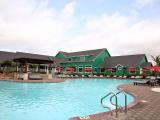 Dec 2018:
I've been at the London since January 2016 and it is by far the

best

and most reasonable apartment complex in college station. One thing that makes it

best

is the management. They are very understanding and helpful. The apartments all speak for themselves and the rent is beyond the most reasonable around Texas A&M campus and walking and biking distance from school within two miles. Highly recommend to everyone. Review from Google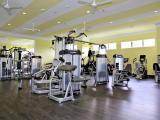 Dec 2018:
I'm gonna be honest, I

love

living here. The staff is terrific. As a young man, I

love

living here. I will say though, it's

not

truly all "student" living as there are some families (some with children) living here. It's very

quiet

at

night

here and I

LOVE

that. I highly recommend living here to anyone looking for a more adult with roommates living situation. Review from Google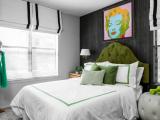 Dec 2018:
The London is a

great

place to live! The apartments are

well

keep. At first when I walked into the office I couldn't

stop

looking at the

beautiful

chandeliers and how

beautiful

the office is.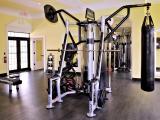 Dec 2018:
I loved how

well

designed and the flow of the decor through out the

new

clubhouse. Its amenities are very

convenient

for personal parties and gatherings. The manager of the property made sure that all my questions were answered. Overall, staff as a w

hole

seemed very

well

trained and versed as

well

. This has made it easier to choose where my daughter will live during her college stay. Review from Google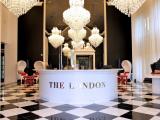 Dec 2018:
The London is absolutely

BEAUTIFUL

! The

new

remodeled clubhouse definitely makes this the

best

place to live in College Station!!!

Love

the 2x2 layout and the convenience of the multiple bus stops. The staff is so fantastic. They are

always willing

to

help

me out whenever I have a question! Review from Google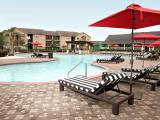 Nov 2018:
The staff is super

friendly

and if I didn't already have a place next year I would definitely sign up again. They're so helpful and go out of their way to offer assistance. Rooms are decently sized and everyone gets their own bathroom. Pretty

clean

, and kitchen is pretty

nice

for the price. Review from Google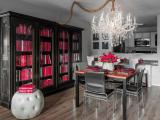 Jul 2018:
I lived here all four years of college, mainly for the convenience. There were a few

pros

: *

Close

to campus. It is super

convenient

, especially if most of your classes are on West Campus. I had friends who lived

close

to campus (on the NG side) and paid $300-$400 more than what I paid here. *Layout: Common area is

big

, and you get your own bathroom *Bus

stop

: There's one on the side and at the front *Gym: One of the few renovations they've done that is actually super

nice

. It is a lot bigger and has a bunch of

new

equipment. *

Furnished

Cons

: *It

isn't

really kept in the

best

condition. The net at the volleyball court is usually always

broken

. Pool is green half the time during the summer. I looked at a

broken

lamp post for almost a month from my bedroom before they had it fixed. Half the lights in my building do

not

work (and

haven't

w Review from Google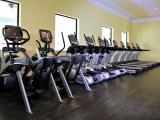 Jun 2018:
I've had

nothing

but a

positive

experience living at the London! I think it's the

best

place to live for students because the location is really

close

to campus and the prices are as

good

as it gets. The

new

management has definitely upped their game and the

new

updated clubhouse and gym are so

nice

and super cute! Everyone in the office that I've talked to has been really

friendly

and helpful!! Review from Google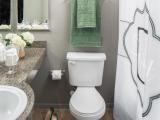 Jun 2018:
Contrary to the dismay many other reviews here seem to express, I have had

nothing

but a

positive

experience with this apartment complex throughout my year living here. The management has always been attentive and

efficient

concerning any

problems

I brought to their attention. Notably, one of their staff members named Emily has been of utmost assistance of a large majority of questions I had both during the leasing process and on. Highly recommend these apartments to any students who are looking for a

convenient

location

near

campus or just some looking for quality

affordable

apartments. Review from Google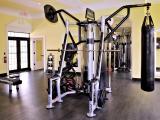 Jun 2018:
Signed my 12 month lease last fall and I can honestly say that I have

enjoyed

every bit of it. The staff is

friendly

and maintenance is

quick

to respond. They have also renovated the club house which now provides residents with a

coffee

bar, fitness center, study area, and library. I would

definitely recommend

this complex to anyone in the College Station area. Review from Google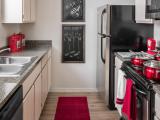 May 2018:
I wish there was a way to give these guys a

ZERO

for stars. Here's a

warning

for anyone looking to live here: "

don't

do it!" As if having two airheads always working the front desk

isn't

bad

enough, they reel you in with the "

good

deal prices," but

never

tell you how they slowly

increase

the rate, slipping in added

fees

that you

aren't

aware of because they think students are too

lazy

to check over everything. They'll even say, "Oh, that was a

mistake

! I'll call our manager about it and we'll give you a call back soon." And when they say "soon" they mean,

never

, unless you hound them consistently over the phone.

Not

to mention, the AC units always

break

(I know five other residents with this

problem

as we speak), and the inside of the rooms are

filthy

. Some of them may be a little doable with a bit of touching up, but things

break

very easily Review from Google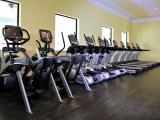 May 2018:
Best

place ever! I am living here since January, and probably will continue here for 4 years of PhD. This is the first place I live when coming to USA and I definitely

love

this

awesome

place! If

not

being so demanded then you can find those listed advantages of place bellow: Landscape is just

beautiful

,

quiet

(far

away

high speed roads), green (

not

feeling like living in a concrete box of room like other

new

resident areas). Room are

spacious

and fully

furnished

. Many amenities (modern and large fitness center,

lovely

large swimming pool with barbecue station, basket ball, beach volleyball, tennis,

spacious

library and 2 more

quiet

rooms for study,

free

coffee

and chocolate,

free

printing and computer access,

free

high speech wifi, etc.) They're trying to improve and serve residents better day by day! Staffs are

awesome

, they remember nam Review from Google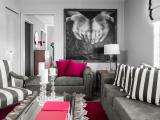 May 2018:
I have lived here for two years now and have had consistently

unprofessional

and frustrating experiences with the management. The two things this place has going for it are its proximity to campus and the floor plans of the actual apartments themselves, which are

decent

enough that we've suffered through all of the other

issues

. Maintenance is

slow

to come fix

problems

and the package pick-up system is a

mess

. Our A/C has been working

poorly

for the past two months and we have called maintenance out two to three times to fix it, and each time they have told us "there's

nothing

we can do".

don't

be

fooled

by the recent re-branding- they have only updated the clubhouse (with a

ridiculous

, gaudy and extravagant style, what a

waste

of money) and I have seen no improvements done to any of the actual apartment buildings. Most recently, they passed o Review from Google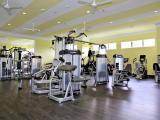 Apr 2018:
Filthy

as soon as I moved in. And I tried to understand because its an

old

place and

not

too

expensive

. But once they decided to spend money to completely renovate the office instead of the actual apartments, I realized they really

don't

care

about their residents. They would rather

trick

people into signing than actually make it a nicer place to live. Also like other reviews have said, they mislead me into thinking I was getting a

good

price, where one of my roommates that signed up a week before school started is now paying 150$ less a month than I am. Review from Google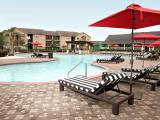 Apr 2018:
Better Double Check Your Lease Rate Once You Sign We signed a lease toward the end of February with them after completing a tour on a Saturday. I called again Sunday to confirm the rate of $379 per month for the 4 bedroom floor plan and completed the application the same day. By time they finalized the lease agreement, the rate had

changed

to $399. I know $20 does

not

seem like a lot of money, but to a full-time student who is working their way through college, that is four to six more hours of work on top of school and

projects

. Every hour and dollar matters. When I contacted the front office, I was told by the manager that this sometimes happens and the rates are higher once you complete your lease.

POOR

experience so far and most of the reviews are correct,

poor

management. Review from Google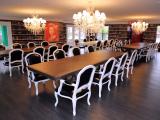 Mar 2018:
I told them I was only interested in a semester/6 month lease from the start and the guy said "

okay

,

great

" and proceeded to tour me around. The tour ended with an unwanted, too detailed, annoying 30 minute slideshow about how the company chose the place's designs and pictures of their other apartments around the world. SO POINTLESS and the biggest

waste

of my time. ON TOP OF THAT, at the end when we talk about signing, he FINALLY says, "Oh, we

don't

have any more semester/ 6 month leases, so you'll have to go with a full year." So basically,

not

only was the presentation a

waste

of time, but so was the w

hole

stinkin' tour. Way to go District on Luther. Review from Google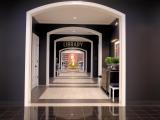 Feb 2018:
Under no circumstances should you ever consider living here.

Horrible

management. Apartments

falling

apart

. I was displaced out of my apartment for over 3 weeks because of a massive ceiling

leak

and placed in a hotel. When i asked them to reduce my rent since i couldn't live in my apartment for three weeks they responded with, "we believe the accommodations we are providing are more than adequate". On top of that, the debris and

trash

the workers

left

when they were cutting out the

water

damaged

walls and ceiling was

ridiculous

. When i asked for a cleaning crew to come and

clean

it out i was given a "sure! They'll be out there on Friday". No cleaning crew ever came and i ended up cleaning everything. Don't fall for the

cheap

rent and renovated clubhouse. Save yourself time and anguish and live anywhere else than here. Review from Google