Apartment Reviews
Back to Previous
Close Tab
Additional Reviews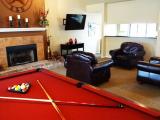 Aug 2019:
I've been living here a few months now and

never

had an issue. Everyone has been super helpful.

Never

had a maintenance issue. Incredible staff and very

quick

to address any

issues

. Very accommodating and helpful. Review from Google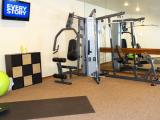 Aug 2019:
From the first time we looked at apartments , we chooses an apartment and moving in, we have had

great

experiences. Really recommend for all others. Thank You! Review from Google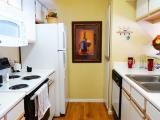 Aug 2019:
Apartment looks brand

new

! I got a really

good

deal on my lease and I'm very pleased so far. Everyone has been super

friendly

and the grounds are kept so

nice

and green!!!!! Review from Google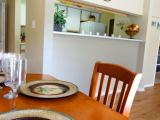 Jul 2019:
new

residents,

beware

. PROTECT YOURSELVES!!!!!!! When you move in, check the serial number etc. on the modem in your unit!!! Confirm the modem info with the office!!! I just moved out, and they

charged

me $150 for a modem. They insisted that the one I

left

in the unit after moving out was

not

the one they registered!!! Unfortunately, I

didn't

have a record of the modem when I moved in. That means even if I did

leave

the same modem in the unit, I

can't

prove it!!! If this is

bad

when I move out, it was

worse

when I was a resident here. This spring (2019), they suddenly decided to

change

the floor, all cabinets in the kitchen and toilet, and all the doors in one day! While we are living in there! We have to move all our belongings elsewhere for them to do the renovation work! It was really inconvenient!!

Not

to mention the toxic odor after the renovation. I used an air quality monitor and it says the formaldehyde level was way above the safety level Review from Google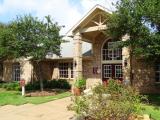 Jun 2019:
If you're

happy

sharing your home with an absurdly large population

cockroaches

the size of small cats, constantly

not

having access to running

water

, and the absolute

worst

management you could dream up, this is your place. If any part of that sounds like a deal breaker, look elsewhere because these are non-negotiable if you live at the arbors. I will say though, the maintenance team is fabulous. Outside of that, you couldn't pay me to renew. Review from Google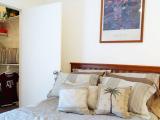 Jun 2019:
Best

apartment in the area. Everything looks brand

new

, I'm told they did renovations, which are stunning, and the price is definitely right. Staff is extremely

friendly

, and I'm super

happy

with my

new

apartment. Review from Google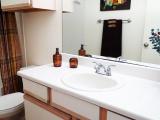 Jun 2019:
The price of the apartment here is

expensive

and the management is

not

friendly

. The only thing they

care

about is whether their mission is to pass, and then try their

best

to disgust the tenants. Let's talk about the actual. The gym here is small and about the size of a dog cage. The weeder wakes me up on time every Thursday morning. If there are other

construction

matters, then you

don't

want to

sleep

late

. If the rent is

late

, they will try their

best

to contact you, but when you find that you have troubles and need to be reminded, they will

not

be so enthusiastic. There are many ways to contact, but they only like to make phone calls. Even if the phone

doesn't

work, they still have to call every day, pretending to have notified you, and the mail is just a perfunctory one. Their managers

can't

understand English, and an email name should be repeated more than 5 times. They often do

not

notify the user, do

not

ask the user for permission to enter the room for repair, will only send you an email after completion, they just want to keep the house in

good

condition, so that the next time to sell a

good

price Review from Google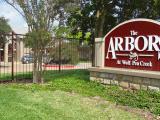 Apr 2019:
Definitely had a

pleasant

time living here. Location was

great

, everything was minutes

away

. Very

clean

and

well

kept and I even got the first month

free

. Review from Google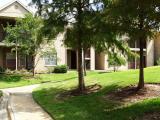 Apr 2019:
DON'T LIVE HERE!!!! It should be no star for the apartment. There are so many

problems

with the apartment. The office doesn't

care

about residents at all. As long as you sign the lease, they will totally ignore your rights. We renew the lease for an early bird offer. However it turns out to be the

worst

decision we made last year. After we renew the lease, the office doubled the discount to

new

residents, that's so unfair to residents accepted this 'early bird' offer, we should become a

late

bird. However that's just the beginning of our

horrible

experience. At the beginning of the year, they decided to remodel the apartment while we still

leave

here. We are asked to remove everything in the living room, bathroom and part of living room. That's almost moving for us. We had to pack and unpack everything, and clear the

mess

after

construction

. It's

not

just troublesome but harmful to health Review from Google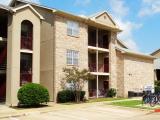 Apr 2019:
The experience living in the arbors is the

worst

one ever. The

water

pipe in my restroom burst after only 8 days after I move in. Everything in my bedroom was experiencing hot shower rain at that time. They upgraded the apartments even when we still live there with no discount. The

smell

was so

bad

that I believe it's harmful for my health. My friend's belongings inside the car has been

stolen

when she park in the lot. When she goes to the leasing office and tell them about this, they didn't take it seriously. I will

leave

the arbors this year and so as many of my friends. Don't live here. Review from Google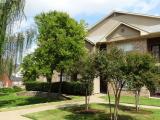 Mar 2019:
I have lived here for more than a year and recently they started to remodel the units without giving proper

notice

or assistance. It is pretty annoying since they asked us tenants to move our belongings and furniture out and in BY OURSELVES (they are going to replace the floor). I am

not

sure who got time for that but I certainly do

not

especially during the busy mid-semester. What disappoints me the most is the staff in the leasing office. THEY ARE SO

RUDE

AND THEY SIMPLY DO

NOT

CARE

ABOUT YOUR BUSY SCHOOL SCHEDULE. They just want to do the remodeling so they can

raise

your rent. Even if you are

not

going to live here for the next year they still force you to do this. DO

NOT

LIVE HERE! IT IS

not

worth THE MONEY. The remodeling of the w

hole

apartment takes less than one day, you can imagine how "

good

" quality it could be. Review from Google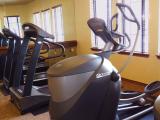 Mar 2019:
There is no star…. the only thing I would say is DO

NOT

LIVE HERE.

Water

shut-off, internet off and A/C

problems

were too often. They recently started the renovation for every unit, but it turned out to be

worse

. Now the service is

horrible

. The absolute

WORST

thing about living here is that you

CANNOT

communicate with management at all. Very

poor

support and they don't

care

about your

complaints

once you signed up a lease. If you are looking for an apartment, I would say it's

not

worth it! The rent is too damn high. Review from Google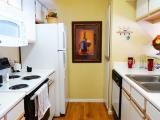 Feb 2019:
I lived here for half a year. The maintenance is really

fast

and sweet, they

left

some candies several times.. The location, the washer/dryer/

big

windows for sunshine are really

nice

. The price is fine considering the

good

above advantages. Although recently there are the remodels for our home, there are some

noisy

in the morning, and there are some odor, but the staff have a really

good

preparation for us and always answered my questions patiently. Hope the remodeling for our home can go smoothly....and looking forward to a refurnished home.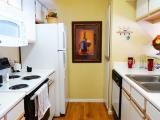 Feb 2019:
I would say this is definitely the

worst

rental experience for me so far. The staff and manager are extremely

rude

and DOES

NOT

care

about the current tenants at all. They started to remodel the apartments in January. The toxic

smell

after the remodeling caused me a

headache

and cough. We

complained

about it but the manager said it was our

problems

and did

nothing

. We measured the formaldehyde levels (can cause cancer) and it was unqualified. I did some research and doubt the

smell

would go

away

within one year. We brought the issue up to their parent company. Unfortunately, the manager of the parent company was very condescending and decided to do

nothing

. To sum up, If my friends want to rent this apartment, I will

never

recommend. Review from Google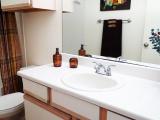 Jan 2019:
I have lived here nearly a year I can honestly say that this is one of the

best

places to live!! It is so

close

to EVERYTHING, management and maintenance are always so

quick

to fix any issue we may have (which has

not

been the case with the many other places I have lived).

Not

to mention the fact that they are always super

nice

, and actually renovated our ENTIRE apartment in less than 12 hours! Can't say enough

good

things! Review from Google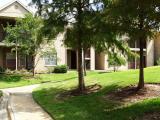 Jan 2019:
We have lived here for about a year. Since moving in, we have absolutely loved it. The apartment location is

amazing

and

close

to a lot of stuff. The maintenance crew is so

awesome

and

fast

to

quick

ANYTHING. The office staff is really

nice

and welcoming. We are actually renewing our lease in 2 months, which is something we have

never

done. (Because I am very picky...) Review from Google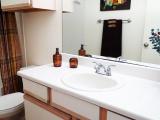 Jan 2019:
Since we moved in November to be closer to our jobs, we are overjoyed with the personalized service of the staff. This is a

wonderful

place to live. They have just updated apartments here. I would give it 1

0 stars

if I could. Review from Google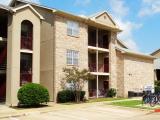 Jan 2019:
They've recently renovated the grounds and apartments, and it looks

AMAZING

. I was

lucky

enough to get one of the

new

finished apartments, and I feel this place is a high value. Review from Google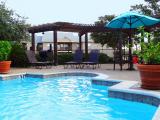 Sep 2018:
If you are ok to deal with ignorant leasing office, you can consider the apartment. The leasing office

never

take responsibility for their

fault

. They will put up the amount of rent you need to pay on the day that is

late

and

charge

you a

late

penalty. They will

deny

their offers for residence who renewed. They will always say there is

nothing

they can do and the fact that you know there is something they can do for sure. Review from Google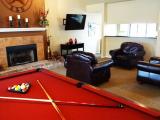 Jun 2018:
The

water

outage happened too often. The staff isn't very kind. Review from Google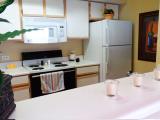 May 2018:
I have lived here for about a year now. The apartments are

clean

, and

I like

the fact that we have a balcony and storage in the apartment. The maintenance here is

perfect

, for example, we had an issue with the washer, and they came with a

new

one right after. In general, I

would recommend

living here. Review from Google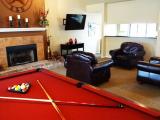 Apr 2018:
I

don't

even know where to begin. The management is

terrible

and strongly biased against international student. JUST DONT LIVE THERE. Review from Google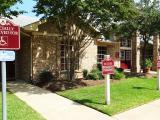 Mar 2018:
I would say this is definitely the

worst

rental experience for me so for. The staff and manager only

care

about you if you are a potential customer. Once you've signed the lease, they

don't

really

care

about your requests and your benefits. I would definitely

not

recommend any of my friends to live here. Review from Google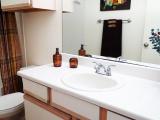 Feb 2018:
I have lived at The Arbors for 2 years now and

love

it. The rent is slightly less than comparable places that I looked, since they offer your first month of rent for

free

. You can either just skip that payment or have 1 month worth of

free

rent distributed

across

every monthly payment. It is mostly graduate students who live here, so it is very

quiet

, even on the weekend. The location is

convenient

, too. It is a 3 minute drive or about a 10 minute walk to HEB and Target. For school, TAMU Bus Route 27 picks up in front of the apartment complex, so it only takes about 10 minutes to get to the main part of A&M's campus. They are pet

friendly

, and even have stations with doggie bags and

trash

cans. The pet

deposit

is around $200 (I think) with no recurring payments. It is within walking distance to Wolf Pen Creek Park, so it offers a Review from Google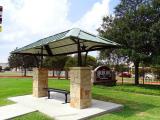 Aug 2017:
I lived at The Arbors for 2 years until I graduated, and I absolutely adored everything about it. I loved the location where it's

close

to everything (especially wolf pen creek), the

quiet

neighbors, and the staff. Whenever we put in a maintenance request, they were there that day to fix it. The apartments are

well

maintained,

clean

, and homey. I

love

the tall ceilings and

spacious

living rooms too. I just moved to a different state, and I already miss The Arbors! Review from Google