Additional Reviews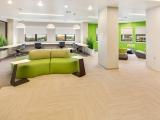 Sep 2019:
I

love

The Rise at Northgate! The staff has always been super

professional

and my

problems

are always solved

quickly

. Also, the 24 hr

security

makes me feel super comfortable, especially as a freshman moving there. Overall, I don't have any

negatives

to say about The Rise. It's

affordable

and all the rooms are

spacious

compared to other places which is why I chose it! Review from Google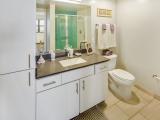 Sep 2019:
The Rise is a

great

place that allows you to feel at home. It is a very

convenient

place to live

near

campus and walking distance to many restaurants. There amenities are very

nice

including the pool/lounge area. I would

definitely recommend

living here. Review from Google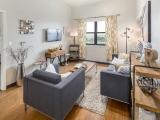 Sep 2019:
I

would recommend

anyone to live here!! I

love

the convenience of having CVS right below me and it's

barely

a 10 minute walk from all of my classes. The staff really

care

about you and are super helpful. I also

love

the variety of gym equipment they have along with their sauna!! Definitely resigning. Review from Google
Sep 2019:
Being a student at A&M, The Rise is the

perfect

place to live! It's steps

away

from campus which makes going to class way easier. The staff is

always willing

to

help

and

care

about the people who live there. It's also super

close

to different restaurants and to Northgate. I highly recommend living here if you're coming to A&M, you

won't

regret

it!! Review from Google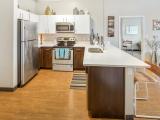 Sep 2019:
Best

place I've ever decided to live at! The closets are more than accommodating for my shoe addiction and the rooms are

spacious

. The gym has everything I needed and there's a

great

view of campus from the study room. The staff is really

nice

too! Review from Google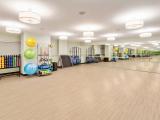 May 2019:
Great

student living. So much to offer at a reasonable price right in front of the campus.

Love

it.

Awesome

services. Thanks Review from Google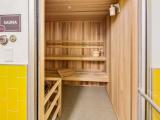 May 2019:
Amazing

Customer service and helpful staff.

definitely recommend

ed. Review from Google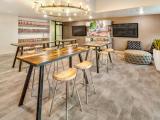 Mar 2019:
The Rise is an

awesome

place to live. It is so

close

to my classes! The price is

great

for the convenience and everything that is included.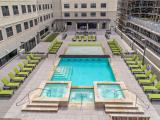 Feb 2019:
DO

NOT

SIGN WITH THE RISE! LEASING HERE IS A COMPLETE

SCAM

! The rates advertised at the rise are a complete

fraud

. The low rates they show on their website and on the

contract

you sign are subject to

increase

by as much as $60 per month! The management team is

NOT

upfront with you regarding all of these

fees

. They'll advertise a unit as being $575/month, for example, but the actual price you'll more than likely end up paying is $615-$635

due

to premiums. (which adds up significantly over the course of your 12-month lease). Also, these rates DO

NOT

include

free

parking. So if you do want to park at The Rise, you can add another $50 to your monthly rent. Your

new

monthly rate of $685 is over a $100 more than what you initially considered paying.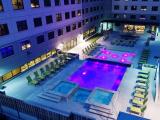 Nov 2018:
Awful

experience with trying to signing early, first they sign too many people and then just decide to rescind a bunch of SIGNED leases. Then some people straight up cant sign leases even though they went through the entire application process and were told that they were going to get the apartment they wanted, and AFTER we (4 of us, as roommates) call them they have the audacity to say "

none

of you received a lease" while we are looking at emails essentially stating "heres your lease, sign it" Review from Google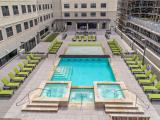 Nov 2018:
They sent a maintenance guy into our apartment at 1 AM in the middle of the week without giving

notice

to me or any of my roommates, so some stranger walks in while I'm sitting in my own home with no pants on in the middle of the

night

. I also noticed I was paying extra for the balcony we

didn't

even want but my roommates weren't paying extra, so I brought it up to the staff and then instead of lowering my rent they

RAISED

my roommate's rent. So now I'm the dude that caused my roommate's rent to go up. I

don't

even usually see the point in

complaining

online but slap a short haircut on me and call me Karen because "I want to speak to the manager." I also think it's dumb to anonymously hide behind a computer so my name is Madison Flesner and I w

hole

heartedly approve this message. Review from Google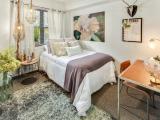 Oct 2018:
I moved into the Rise about a month ago and my experience so far have been

great

! The property is maintained

well

and the staff is very

friendly

. We had a little

problem

with our fridge when we moved in, but maintenance was very

quick

to respond and had the issue fixed in no time. The amenities are

nice

and are open 24/7. The apartments are modern and even, having 3 other roommates, there is still

plenty

of room.

can't

wait to live here for the rest of my time In Aggieland! Review from Google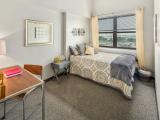 Sep 2018:
The rise is a

great

place to live, it's

affordable

, and the staff is attentive to resident needs! I personally had

issues

with my lease only days before move in and the staff was able to rectify the

issues

and get everything prepared for me before I moved in. I'd recommend living here if you want to live off campus, be

close

to your classes, AND feel like a member of a

positive

community,

not

just a number Review from Google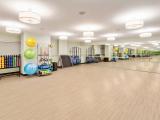 Sep 2018:
The Rise is the

perfect

place for any Texas A&M student, being right

across

from campus and especially the newly renovated Zachary Engineering Building. The Rise has a very attentive and

caring

staff. There are also many

great

restaurants surrounding the property. Review from Google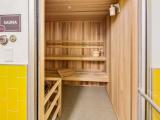 Jun 2018:
Great

place to live considering that it's super

close

to campus, the management and staff

care

about everyone, the room sizes are superb, and to top it off

FREE

starbucks

coffee

machines in the building. Review from Google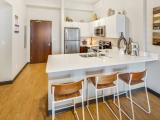 Jun 2018:
Great

property. Very

close

to campus, also

close

to anywhere and everywhere you need to go in College Station. The amenties are

amazing

especially with the hot tub back up and running. The weight room having fresh weights being put in it. Most importantly the study room being on the 6th floor so i

don't

have to walk to Evans to get a study room. I

never

hear a sound in my apartment because the complex is

well

built so it makes it

easy

to

sleep

at

night

not

hearing a single thing. Rooms are funished and

amazing

. Review from Google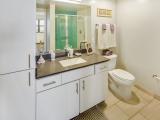 Jun 2018:
Parents

beware

, you will become frustrated with

poor

communication from management. Also , on move in I spent 6 hours cleaning the

filthy

apartment. Suffered thru

leaks

and no hot

water

Review from Google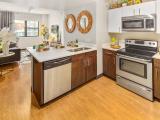 May 2018:
When we first moved in Maintenance would

leave

our door propped open with the deadbolt when we were

not

home despite several

complaints

being made to management about

lack

of

security

/ the ability for any passing person to have access to our apartment and our valuables. My roommates and I all established that we were each missing government controlled medications...? The

security

here is

terrible

. Amenities are frequently

not

up and running, printers are out of toner, tanning bed bulbs need to be

changed

ON BOTH BEDS, multiple cardio machines in the gym are out of order, the pool is often

closed

, the

coffee

machines

never

work etc. We had several days where the

water

was out (ONE OF WHICH WAS GRADUATION MORNING) and the rise offered residents

zero

compensation for the

inconvenience

. The wifi

went out

without any

notice

and on that given day th Review from Google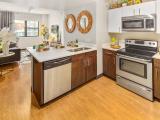 May 2018:
very

subpar

, you pay for the

close

-ness to campus. The amenities are pretty basic when compared to the price. It also seems

poorly

managed. overall, its pretty

expensive

for a meh place thats really

close

to campus. The staff seems

unprofessional

and like they

never

want to actually do work. I once had 3 of them show up to fix one minute things, two of them sat around and joked and laughed making the w

hole

experience very awkward. Dont believe all of the 5 star reviews, most of them are pretty much the same. By far this was one of the

worst

places ive ever lived in. The ceilings in the rooms looks like plywood was glued and painted, the appliances are the cheapest on the market and the unit looked

nothing

like the model. The model was bright, cheery and

pleasant

, in reality, the rooms are bland, tiny and

poorly

designed. Highly recommend some Review from Google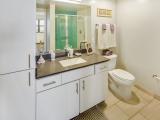 Apr 2018:
The last thing on management's thoughts when it comes to making decisions is the actual residents. For example, they painted the study rooms right before

finals

. In addition, things can go

broken

for months on end without any comments from the staff. The hot tub has been

broken

all semester, the printer went weeks without working, the

coffee

machines rarely work, the pool sticks are

broken

, and the gym equipment is

poorly

maintained. God forbid you ever want to have guests over, as they will have nowhere to park. There are three guest spots for hundreds of residents, and they're usually taken by people for days at a time. The CA staff has a high turnover rate and seem to do all they can to

avoid

doing any work. When it comes to the rooms, expect your apartment to look

nothing

like the model, which was carefully built very recently. The roofs a Review from Google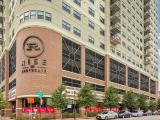 Mar 2018:
All of the amenities are constantly

broken

and the management does

not

get them fixed when you

complain

. The hot tub, the

coffee

machines, and some of the gym equipment have been

broken

all year. Also there is no parking for residents and I have been

towed

trying to unload groceries to my room. Very

happy

to be

leaving

. Review from Google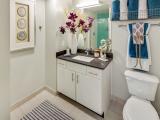 Mar 2018:
Great

property with

great

management!

Great

staff -

love

living here. Review from Google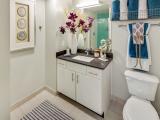 Mar 2018:
I've debated whether or

not

I would write this review

due

to the sheer number of

problems

I have with this place and the exhaustion it would cause me to list and describe them, but here we go anyway. On move-in day, the staff was

not

ready AT ALL for me (

didn't

have my keys, fob, etc.), even though I emailed twice that summer, making sure I was

good

to move in early. My room

didn't

have a bathtub, even though I was told I would have one, according to the floor plan that I was shown when I picked my room. I knew

nothing

could be done about it at that point, but I wanted to tell the staff about the

mistake

. I was told: "Oh, yeah, some rooms are different from the floor plans."

Okay

,

well

, thanks for telling me that when I signed my lease. You can hear the

noise

coming from 6th floor gym

due

to people dropping weights. (I lived on the 9th floor Review from Google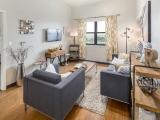 Jan 2018:
When we moved in, the place was a

mess

. The fridge had slime and

rotting

food and was

not

cleaned for over 4 months since the last tenants were living here. The dishwasher had hair in it and congealed slime. All of this for the top floor "penthouse"? It's a

scam

, supported by the fact that college station has a

gross

lack

of living accommodations. -

zero

visitor parking -false advertising (

lack

of amenities, furniture) -very small rooms, even for the "penthouse" tiers -

loud

. If your neighbors

aren't

waking

you up because of the

paper

thin

walls, then the

construction

will -ATROCIOUS internet. Internet speeds have been, in my experience, less than 1mbps the majority of the time,

not

to mention that outages are frequent. I've

failed

several online quizzes

due

to sudden "connection

issues

". To top all of this off, the Rise has

not

made amends Review from Google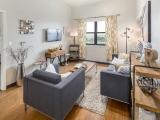 Sep 2017:
I wish I could give

zero

stars. The ONLY

good

thing about this place is the location. Other than that, it's absolutely

terrible

. My first year at A&M I had to live at this

horrible

place. The kitchen was tiny and had no pantry. My room was the size of a closet. The walls were

paper

thin

. You can hear people in the gym on the 6th floor from every floor you live in.

Not

to mention the elevators take

FOREVER

to come

down

since there are only 3 and 17 floors of the building. On top of everything, I only had access to the "amentities" for a freaking month before they decide to do renovations that took the rest of the year. From October until I moved out they

never

finished them. I was paying a

ridiculous

amount to live in a closet with no amenities. They

never

even offered to give us a subscription to a gym or pool anywhere else. The staff was Review from Google