Additional Reviews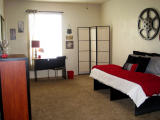 Mar 2021:
A summary of my time here at Gateway for those who do

not

want to read the paragraphs below. The management is

awful

and full of college students who have

no idea

what they are doing,

lack

communication with residents and each other, and are

unmotivated

to do any work unless constantly pestered in person. Maintenance team just drives around in golf carts all day and also is composed of college students who can only manage a temporary fix in maybe 3 weeks of maintenance requests. The apartments are

filthy

upon move in and the infrastructure of the building, electrical and plumbing, is actually

hazardous

, I would know since I was there when the ceiling and drywalls were torn out because of

mold

. Please note there is absolutely no

security

here, no cameras and

barely

any light at

night

. I want people to know that I was out of an apartment for two weeks.
Jul 2019:
I was in a 4 person two-bedroom meaning I had to share a room with someone. When I moved in August they had

not

found anyone to fill the other bed so I got the room to myself until

finals

week of December. The day before one of my hardest

finals

I come home to my room being completely destroyed. Papers I needed for the

final

the next day were torn up, everything was shoved onto my bed so I couldn't even

sleep

without spending time getting everything off of my bed. I went into the office to ask what had happened since I

didn't

receive a

warning

and all I got was a college kid telling me I

shouldn't

have had stuff on the other side of the room since I

wasn't

paying for it. They told me someone was going to fill the room by the next day and that's why they did it (Again, with absolutely no

notice

. Other roommates

didn't

even know someone had been in the place), but no one showed up until a week and a half later Review from Google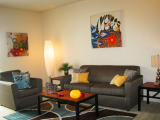 Jul 2019:
I

enjoy

the staff, the amenities, and the

events

. I always get a

quick

response from the staff which is a huge plus. I also feel like I am always getting the most fair rate. Review from Google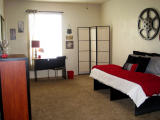 Jun 2019:
Victor and Bailey were both very generous. They answer all of the questions we had and explained the papers that needed to be signed. They are a

great

group of team working

together

and very funny. Review from Google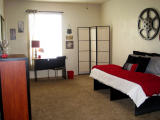 May 2019:
Absolutely the most lackadaisical staff. No routine maintenance. Sink and washer were

broken

upon arrival. Air filter had about half and inch of grime. AC unit from the 90's (like legit Mercury spiral) . Pool was

cool

. It was

clean

enough, but really just go somewhere else, it's just one thing after another with this management company. Oh and also my roommate had his car

broken

into, and sometimes there would be burnt couches and

broken

cars just chilling in the lot!!! A few people have had thier stuff

stolen

. Review from Google
May 2019:
At first I thought this place was pretty chill. Rent was at a fair price, it was a

good

location (except on game days they block off the road), staff was super

friendly

, pool was

nice

and

clean

. What sucked about living there was that the

security

was

horrible

and that the people that lived there were obnoxious. My car was

broken

into and I had a lot of money and personal belongings

stolen

. There was

nothing

gateway could do because they

didn't

have any cameras around the apartment buildings which I think is

ridiculous

not

to have. All I could do was file a

police

report about it and have it be

never

solved or justified. That ties to the people that live there. Most of them are

nice

and

friendly

but there are a lot of

loud

careless

immature

people. Every

night

there would be some type of ruckus going on outside and because the walls are so

thin

you can hear everything thats going on. There was this one instance where a

drunk

driver was in the parking lot and decided to

hit

a bunch of cars parked outside

late

at

night

Review from Google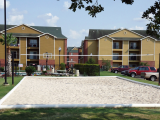 Mar 2019:
John from the maintenance team is

awesome

, every time I put in a work order he's been there in less than an hour. Super knowledgable guy and

great

at his job! Review from Google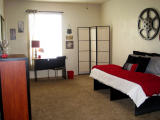 Mar 2019:
My boyfriend and his friends live here now and they have had

great

experiences. I decided to sign a lease for a 2 bedroom. The amenities seem super

nice

and all of the leasing agents are so helpful. I

love

the pool! They walked me through how to sign a lease step by step and answered all the questions i had. They always seem to have

fun

events

for their residents and it's super

close

to campus which is a plus. The appliances are older but the price is

great

! I do wish they had a model unit for each floor plan so i could see what my floorplan would look like. I also wish the move in date was earlier since it is super

late

in august despite the fact that we pay rent August first. Overall, I'm excited to live here in the fall. Review from Google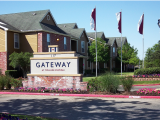 Feb 2019:
The Front Office/Maintenance Crew makes this place worth living at, it has a

great

community and creates a relaxed environment.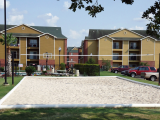 Feb 2019:
I have lived here for two years and I have had a pretty

good

experience. It's

nice

being

close

to campus and feeling

safe

in the community.

would recommend

because of the price point and the amenities! Theirs roommate matching service also worked in my favour so that's always a plus :)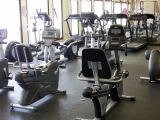 Dec 2018:
I lived here during the 2017/2018 school year in a three bedroom, three bathroom apartment. On move in day my apartment was

filthy

and clearly had

not

been cleaned from the previous residents. While living there our upstairs neighbors flooded our apartment causing us to move to a different unit until the apartment could be properly cleaned. So they say. The flooded apartment was

never

cleaned or repaired properly and they

never

even bothered to contact us after they "finished" the job. Only a portion of the flooded drywall was replaced and to me this screams

MOLD

. Even

worse

, they

charged

us for the

mess

they made during the flood repairs. I am highly dissatisfied with this apartment complex and their staff. DO

NOT

LIVE HERE! Review from Google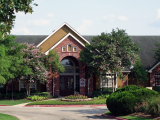 Dec 2018:
I wish i could give them no stars. Me and my roommate were

forced

into leases and they have two account under my name when i called to cancel our application they stated that they record all calls and when they pulled it they couldn't find it. How

convenient

. They stated that we had to pay 1200 each to

get out

of leases that we

never

signed. When we went up there and pulled up the online portals that we created it stated that we still needed to continue with the lease process. They then shows us leases that had generated signatures for the both of us. After we made a

complaint

with peak Campus they told us if we didn't want to live there then pay the 1200 each or they will send it to collections. They were trying to force us to pay them money. So we moved in and the apartment was

trashed

and my air conditioner was

broken

it took them 2 wee Review from Google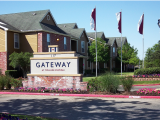 Nov 2018:
Generally speaking, I

enjoy

living in this place because the bedroom is

spacious

in any demension. However, it brings me

concern

that they have to sign two leases with me for a single bedroom, which means that I have to pay my rent through two different accounts every month and for each account there will be an additional

charge

for making the payment. The

worse

thing is that I am

charged

for a

late

fee

for both accounts with each of them

cost

$35 (Total $70) once when I paid my rent 1 day

late

. And they

won't

bother to remove the

fee

from any of the account. Review from Google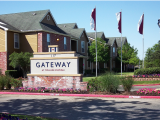 Sep 2018:
I was a little

worried

about living here from some of the reviews, but it has been just fine! A few things were

broken

or

damaged

, but so far they've completed all my service requests within 24 hours. The only

problem

is that the buses can be really inconsistent since we're on the other side of the railroad tracks. Gateway is

great

for the price. Review from Google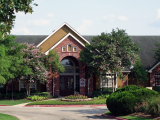 Sep 2018:
I will be honest and say that you get what you pay for. If you come here expecting to be waited on hand and foot and a flawless apartment then your expectations are unrealistic. However, in college its a dang

good

price to pay so it is worth it in my opinion. While I have had my share of

issues

with management, I will say that they have improved and try to accommodate your concerns in a timely manner. When they

can't

, they do their

best

to reach out and explain. The office staff is

friendly

and willing to

help

when they can, but majority of the time my

issues

have been out of their control so I bypass straight to management. Maintenance is one of the

best

parts of this complex. They are

friendly

, timely, and are

always willing

to

help

a resident. All in all, if you want the luxury treatment/living this

won't

be a

good

fit for you but if you ar Review from Google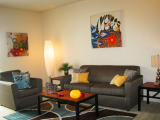 Sep 2018:
Living at Gateway has been a breeze! The location is

perfect

- right next to a bus

stop

that takes you straight to campus & only a few minutes from everything cstat has to offer. Our favorite part is the pool!! Gateway feels

safe

, & it looks

great

, too. The office staff has been

friendly

since day one. All the office workers have been so incredibly helpful to us. When it comes to service requests in our apartment, Cameron is the

best

! He makes sure maintenance takes

care

of our

issues

. The maintenance guys are always

great

, willing to look at any & everything I have questions about & have always been super

fast

fixing things around our apartment. The environment is always

clean

, which is a huge plus. I

love

living at Gateway!! Review from Google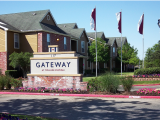 Jun 2018:
A

wonderful

,

affordable

place to live.

Excellent

gym and pool, plus it's

close

to a park and campus! The staff is super

friendly

, especially Cielo, and they have

fun

events

for residents! Review from Google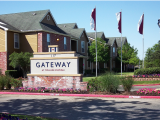 Jun 2018:
Cheapest place to live as a student, and its really

nice

too,

nice

pool, study rooms, computer room, and especially gym! Its also

nice

that their is a park

near

by. They also have activities hosted by the apartments that give

free

food! Do recomend really

great

price here for everything youre getting, as opposed to many other apartments. Review from Google
Jun 2018:
Pretty

good

place. Neat,

friendly

staff , and quite

affordable

for an apartment that

close

to school. Only downside was the train

noise

Review from Google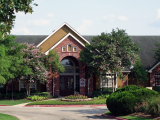 May 2018:
Gateway is an

awesome

place to live, my overall experience has been so

pleasant

; the staff is super

friendly

and helpful, maintenance always promptly, social

events

,

safe

environment, high speed internet, and

close

to bus route 36.

I like

the single bill format which is easily payable online, and the price is

cheap

, very

cost

effective. I am only moving out because I need a

change

of floor plan to 1B/1B, and their price for 1B/1B is kind of

expensive

for me. Otherwise I would live here until I graduate. Review from Google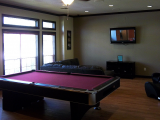 May 2018:
This place is so

beautiful

and i really recommended. The lady that show me the place is call ruby and she treated me with a smile always and was able to answer all my questions. Guys this is super

good

Review from Google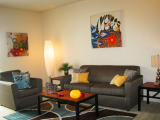 May 2018:
Lived here for two semesters now, pretty

good

experience overall. There is a train that passes by but that's

never

bothered me. A

good

place for a student to live. Review from Google
May 2018:
Overall

pleasant

experience.

Safe

bet to live here. I do. And asides from a legal obligation to live here, I have no reason to move. 😁 Review from Google
May 2018:
Really

great

apartments for the price! Rooms are

spacious

and so are the bathrooms. The staff is always really

friendly

. The train is the only

negative

about it, it is really

loud

Review from Google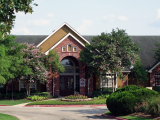 Apr 2018:
Friendly

leasing and maintenance staff! The location is

close

to campus and the bus route is fairly

close

. I

am renewing

this next year and I plan to stay as long as so can until so graduate! They give

awesome

discounts for renewals as

well

! Parking is

great

and I

love

that they

don't

require permits. Review from Google