Back to Previous
Close Tab
Additional Reviews
Feb 2019:
If I could give a

negative

rating, I would. I have

never

dealt with such

horrible

people. The management staff is the

WORST

. I would

NEVER

let my child live here. The managers violate the tenant's lease. They believe anything anyone tells them, and punish people for things they did

not

even do. Anyone can

complain

about something, and the Domain staff will believe it without any proof. They are

rude

. Incompetent. No customer service skills whatsoever. The MANAGERS sit around and watch TV in the office -

not

doing anything. They

harass

their tenants. I have

never

dealt with people like this, and I hope I

never

have to again. One member of their staff, Steven, is the only who cares and goes out of his way to be helpful. The gates to get into the apartment complex have been

broken

for months. They said they were being fixed - has

not

happened. All of the entrance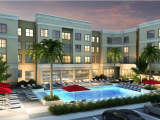 Jan 2019:
I am currently a resident and so far I

enjoy

it ! Granted I have

not

had any maintenance

issues

, or really any

issues

so so far its be

nice

. The couple downfalls are

LACK

OF PARKING AND GUEST PARKING. They are super strict with towing and will

tow

within 5 minutes, they have maybe 5 spots of guests which is a

hassle

. Also, they

don't

close

the gates on gameday, so non residents will park in our garage so they can walk over, which has resulted in me

not

having a space to park despite BEING A RESIDENT. Really parking is my only

complaint

. Otherwise, the staff is

nice

, the gym is

nice

and most of the time empty and you cant beat the location. Would of renewed if parking was friendlier. Review from Google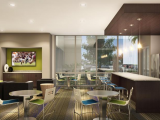 Sep 2018:
If you're going to live here be prepared for random

fire

alarms

going off at all hours,

HORRIBLE

parking, maintenance taking their own sweet time, and staff that rarely knows what's going on. I

cannot

stress enough how

BAD

the parking is, it's

BAD

BAD

BAD

BAD

. Review from Google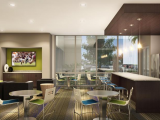 Sep 2018:
DO

NOT

LIVE HERE. the people who work here are extremely

rude

and

unhelpful

. Don't

waste

your time or your money on this place. The rules and their actions

lack

common sense. The domain does

not

care

about their residents whatsoever. It may look nicely nicely

furnished

but there are FAR better options in college station. Thanks and gig em Review from Google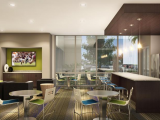 Aug 2018:
The staff at the Domain have been ill prepared and completely

unprofessional

. I am contacting my attorney regarding their treatment of my student. Review from Google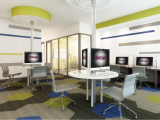 Jul 2018:
Fancy place,

nice

pool and the

best

part

free

Starbucks

coffee

machine Review from Google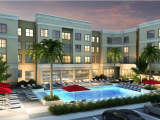 May 2018:
Amazing

place, very

friendly

and ideal for students. Review from Google
Apr 2018:
The staff is always so

nice

! I

love

being here! Plus they through the

best

pool

party

's and always have

free

food! Review from Google
Nov 2017:
don't

LIVE HERE !!!! way too over priced for what they offer, they have a

great

location but that's it.

Construction

right outside your window,

loud

noises will wake you up at 6.30 am, and if you want to

change

room you have to pay an additional 200$. Staff

not

friendly

AT ALL, when you ask them something they are just

nice

because they have to but you can clearly see that they are bothered whatever you ask them. Moreover it constantly

smells

like

trash

and there is only 1 elevator which is a

problem

when you live on the 4th floor and on the opposite side of the elevator, especially when you have to carry heavy stuff! Would

never

live here again , you can find way better places for a lower price with better service !!!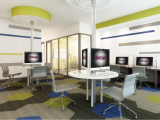 Oct 2017:
My daughter lived at the Domain for two years and had a

positive

experience overall. Parking for guests was a

hassle

and they are

quick

to

tow

. There was a lot of turnover at the front desk that caused confusion and

issues

, but that's normal for a

new

property.

Loud

, but it's a college apartment complex. She walked to class and had no

problems

outside of the Texas heat. Review from Google
May 2017:
Lived here for 2 years and

never

had any major

problems

. Anyone

close

to

construction

just got

unlucky

since there is

construction

all over the Northgate district that is continually popping up in random spots.

can't

beat the location. Review from 5/23/17 on Google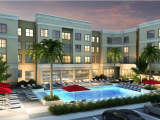 May 2017:
Domain is a

great

place to live

close

to campus and northgate. I give it 4 stars instead of 5

due

to maintenance

issues

but they were fixed within a timely manner so it

wasn't

that

big

of a deal. I recommend living here if you want grocery bingo and

free

food every month. Review from 5/22/17 on Google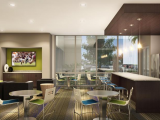 May 2017:
Internet will be

down

randomly, but it's

not

really their

fault

.Towing is

never

, ever enforced.

Construction

is currently happening so expect

loud

noise

and early morning wakeups from it. They have a printer, but someone keeps stealing the toner. Starbucks

coffee

machine

never

has hot chocolate, but it does have

good

coffee

. Besides those things the rooms are

nice

, and the maintenance people are very

friendly

. Also they have

events

here that are

fun

to attend. Review from 5/14/17 on Google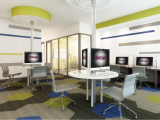 May 2017:
Good

things: -amenities (24/7 pool & gym specifically. I used the gym nearly every morning and

never

had a

problem

with it being crowded or the machines or equipment

not

working.) -

friendly

residents -location is very

nice

here. I could walk to all of my classes which is essientially what I wanted being a Freshman often on main campus. also was pretty

easy

to walk

across

the block and get food whenever you needed. Potbelly, Northgate Juice Joint, Blackwater Draw, Starbucks, Antionios, and Dominos were all extremely

close

to Domain. - There is a lot of

free

food days which

didn't

necessarily matter to me specifically but I know a lot of people did

enjoy

them. Review from 5/13/17 on Google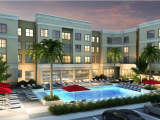 May 2017:
I am a current resident and have been living here for almost a year now and I have to say that my overall experience at the Domain has been extremely disappointing. Over the course of my stay I have

never

had any hot

water

, the rent is

ridiculously

high, visitor parking is almost non existent, the pipes burst in my bathroom flooding most things I owned, and there is consistent

construction

everyday (even on weekends) that begins at 6AM-7AM. The

construction

is projected to last a couple more years, it starts early in the morning and lasts throughout the day, shaking the entire building, I have

not

received a

well

rested

night

in a very long time. Review from 5/12/17 on Google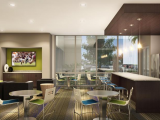 May 2017:
I highly recommend domain north gate for everybody who is looking for a cozy place to live while preferring walking to the classrooms or departments. It has a reasonable rental prices comparing to on-campus residences with the similar opportunities. I have been resident here since its inauguration in September 2015 and

enjoyed

plenty

of benefits it has to offer such as being

close

to rec center and restaurants. Review from 5/10/17 on Google
May 2016:
I would

not

suggest living here. They are miserably

slow

at getting back to you through email. The rent is very

expensive

. The parking is absolutely

TERRIBLE

.

Not

a single visitor parking spot for the entire facility (Unless you count the two hour spots

near

the office). My air conditioner

doesn't

even work for my room. I have to keep the door open all

night

to just keep it at a

decent

temperature. We've requested multiple times to have it fixed and every time they come in, it has still yet to work. My roommate has the exact same

problem

with his room.Review from 5/23/16 on Google
Mar 2016:
Management is

horrible

. We put in a repair request and it took them 2 months to fix it by that time more things needed to be fixed but the repair man couldn't fix it because it

wasn't

on the report so we had to put in multiple reports and took

forever

to fix anything. We just gave up. They also

didn't

clear the

trash

room for weeks, it got so

bad

you couldn't open the door because it was stuffed. The w

hole

floor on every floor stunk. Employees are very

rude

. When you discuss things with them they act like they

don't

care

and they

don't

want to be there. They have

bad

attitudes. The walls are

paper

thin

you can hear everything that's going on in the living room from your room and everything that's going on in the person above, below, and next to you. Review from 3/5/16 on Google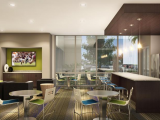 Feb 2016:
Here's the reasons why you

shouldn't

live here. 1)They have no visitor parking. My parent's car got

towed

because they have no visitors parking at all! 2) The employees are

rude

and

lazy

, especially the manager. 3) Internet goes out frequently. 4) The printer is always non-working 5) Since this was built

quickly

during the summer, most of the appliances are

not

installed correctly. My washing machine had to be fixed because it was making a

loud

noise

due

to the way it was installed by the workers. The

cheap

tile sealer in the bathtub is

poorly

applied and is coming off. The closet doors open inward instead of outward. All the door handles for the rooms are loose. Review from 2/24/16 on Google