Additional Reviews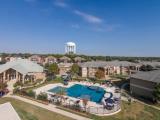 Oct 2019:
Don't expect management to own up to any mistakes or promises made. Typical apartment hustle, I was

charged

585 plus a $20 CC

fee

per month to live in a very small space. Idk if I'd ever recommend this place Review from Google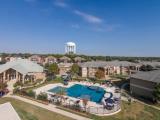 Sep 2019:
my son, Blaine has lived there for 4 years. At the beginning there were a few

issues

, but it seems like they have gotten much better. Management is

easy

to work with.

Great

location.

Plenty

of parking. WE have no

complaints

. Review from Google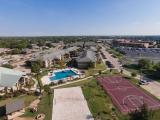 Sep 2019:
Sad

excuse

of an apartment complex. Would

not

recommend to ANYONE. We had an ant

problem

for three months that they

never

came to fix. Had a birds nest in the dryer vent that caused a

dead

bird and eggs. This made our clothes and the room

smell

like

dead

bird, we had to

run

the dryer 4 times for the clothes to be decently dry. They

never

came to fix this either. Within 15 days the office workers have walked into my apartment FIVE times without

knocking

or letting us know they were about to come in. Two of the five times they walked in I didn't have any clothes on. I have to lock the deadbolt now so they can't unlock the regular lock and come in. I transferred from a 4 bedroom to a 1 bedroom for my second year at College Edge. On the day I moved I came back to the

old

apartment to move more things only to find that the office had came and threw ALL of my belongings outside the front door Review from Google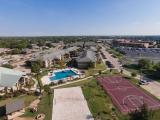 Jul 2019:
DO

NOT

LIVE HERE. too many

bad

things to say about this apartment and the ONLY

good

thing is the location. i would honestly rather live 30 minutes

away

and

waste

gas and pay for parking everyday at Blinn then to live in this apartment. if i could give it a 0 i would. DONT LIVE HERE ,SAVE THE STRESS! Review from Google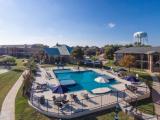 Jun 2019:
College Edge is a

great

apartment complex, I have been living here going on 2 years. I'm

happy

to be renewing my lease with them. Review from Google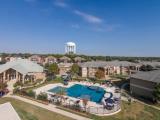 Jun 2019:
College Edge is a

great

apartment complex, I have been living here going on 2 years. I'm

happy

to be renewing my lease with them. Review from Google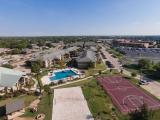 Mar 2019:
This is the

worst

college apartment you can find in the area. From the day that you move in. You have to ask for them to connect the internet for you even though it should come with it. They put a money trap sign at the gate. So many things went

wrong

and you

don't

ask, they

don't

fix it for you. You park your car there for 5 mins to ring the door bell to pick up your friend, your car will be

towed

. A

decent

college apartment complex will

not

do that. There will be students come and go to make

quick

visit. This is how they make

quick

money by trapping students. This is so

wrong

in many levels. There is no courtesy or friendliness to this kind of

low quality

low level apartment complex. Do

not

waste

your money here.. Review from Google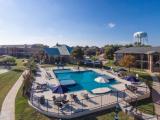 Mar 2019:
For the most part its usually

quiet

. The staff are

nice

, transportation is

nice

too, being right next to the school also makes it easier to catch the bus if you want to get food from somewhere...etc. The convenience store(s) is walking distance. People

don't

usually bother anyone.

I like

it, its

nice

and almost forgot to mention

affordable

.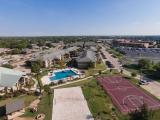 Feb 2019:
College Edge has made my college experience one to remember. Literally steps from campus. So i get to

sleep

in

late

. Things I

love

about College Edge would be the cleanness of the property,

Quick

response to maintenance request ( When my A/C

went out

they were out with in the hour to fix the

problem

) and the weekly/monthly

events

the staff holds such as ( Raffles,

FREE

FOOD, Grocery Bingo, Volleyball/Basketball Tournaments ). College Edge is renovating the Club House adding a study room with

plenty

of space for study groups, Game Room, and Updating there Gym. The staff here at College Edge makes you feel at home

away

from home, very

Fun

&

Friendly

atmosphere. College Edge Is a place I

would recommend

to anyone that is or plans on attending Blinn.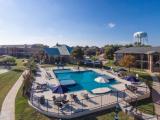 Feb 2019:
Great

place to live! Very

convenient

that Blinn is right next door! Staff is

excellent

and very

friendly

! And would

definitely recommend

someone to live here!!!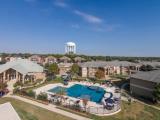 Feb 2019:
The place was doomed from the start by building it as

cheap

as possible. And

not

only that, they do

not

check on anything so if something needs to be fixed its on US (The tenants) to tell somebody, which is a

terrible

way of keeping up with the place.

PROs

:

Cheap

rent,

nice

staff,

nice

amenities,

Free

parking and visitor parking,

Quiet

most of the time. All utility bills are included in rent except electricity.

CONs

: Most of my appliances

broke

or had

issues

while I lived here, Maintenance

doesn't

clean

up after fixing things, Other tenants are sometimes obnoxious and it may bother you, Moving in was a

nightmare

(My room was

not

clean

and my included furniture was

not

present at the time of move in). A bunch of street lights

went out

when I moved in so the place was

creepy

at nighttime. If they would keep up with the place then I would give it

5 stars

. The

problem

is nobody is trying to keep the place functioning properly Review from Google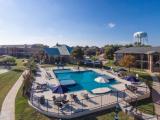 Jan 2019:
if i could give this place 0 starts i would. the managing staff is

HORRIBLE

, and they are some of the most

immature

people i have met in my life. everything that is shown online like the gym, pool, club house etc. is basically

not

at use. the clubhouse has been shut

down

for like 6 months, the pool was so

dirty

you couldn't even see the first step throughout the summer. maintenance is a

joke

. if you need something fixed, you better call someone else because it won't get fixed by them. our a/c flooded my apartment and maintenance said they would come

help

and

never

did so my furniture got ruined. i am basically paying for a cardboard box. i recently moved all my things back home and i am still currently paying for this

hole

in the wall apartment. i have requested to talk to the owner multiple times and they say it is against company policy. Review from Google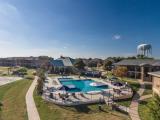 Sep 2018:
Overall the place is ok. Their are two

big

issues

with the place though. #1 management is

not

consistent with

good

service, #2 is maintenance is such a

pain

. They take

forever

to fix anything, they are

not

consistent either. Disregarding the two

issues

above, I would easily say the place deserves 3 stars. They are

not

terrible

, but they are also

not

really

good

either. The only reason i picked college edge was for

cheap

rent and the included amenities. Review from Google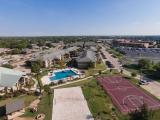 Jun 2018:
Parents and students PLEASE shop around. My daughter and I were both excited for her to stay at College Edge for her 1st year. However right after they told us one price they listed another price and

refused

to honor the lower price. Yes they most certainly did. When we asked why they came up with a disingenuous

excuse

that only works for them, and punishes the kids who signed up two weeks ago.

SHAME

! Things are starting off leaning towards ripping kids and parents off. We want to give them a try but I'm

not

even sure we should stay there with so many other options and places that actually do want to treat the students fairly. Review from Google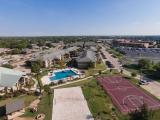 Apr 2018:
Good

place live in. staff is

friendly

and maintanance is

good

. Location is

perfect

because of bus

stop

and school literally next to you Review from Google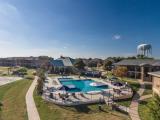 Apr 2018:
I lived here my first year of college it was

okay

.... they aren't the

best

deal you can get other than that if you go to school at BLINN it's walking distance! Everything seems

old

and and when I moved in there was things that were already scratched and

messed

up and when I moved out they tried to

charge

me for it!! And the office staff is full of young people and college students that don't really

care

about your apartment

issues

! I really don't recommend for anybody! But the pool and basketball court were

nice

! Review from Google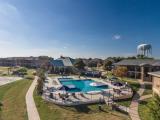 Jan 2018:
Someone was murdered here in 2009 by a maintenance worker and they didn't tell us anything about it. They renamed the apartment building and renumbered the apartments. It was even featured on Forensic Files. The

old

apartment name was Autumn Woods. Don't apply for the apartment either. They're greedy and will lock you in and if you don't pay for it then you're rental history is

screwed

. Just find a different apartment complex and take the bus. This isn't worth it. Review from Google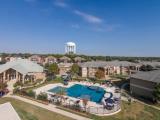 Dec 2017:
The maintenance is really

bad

, and the office workers are

rude

,

lazy

, and

don't

know what they are doing. The apartments constantly have AC

problems

and

aren't

as

nice

as the show apartment.

Crime

is

bad

too with

drugs

and had someone that lived in the apartment complex scope out my car

not

realizing I was in it. Only plus is being so

close

to blinn and it's

not

worth it. Review from Google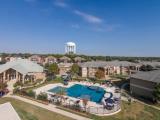 Dec 2017:
I just sub-leased my apartment yesterday Alright so management

sucks

they're

rude

and will put minimal effort in helping you . My closet doors

broke

first day I was there and my keys

never

worked EVER . The apartment model that they show you when you get there IS

NOT

THE SAME as you'll get with the 3X2 or 4X2. Counters are

cheap

and college edge tows like

crazy

. Yesterday a neighbor got his car

towed

and he had a valid parking sticker. I

can't

say I

hated

everything in college edge but I

hated

most of it Game and study room was

nice

also the outdoor activities . Review from Google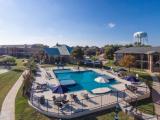 Oct 2017:
If I was able to rate

0 stars

, you bet I would.

POOR

management going on in the leasing office.

Not

so much a

problem

with the general manager Haley, she was as helpful as can be. I will

not

say the same for her staff. Morgan to be very clear.

RUDE

,

not

helpful, VERY under qualified. Condescending tone, makes you feel like you're a

waste

of her precious time and I

don't

know why she's working there.

Not

a

problem

with the apartments itself at all.

Nice

for the price and

close

to Blinn College. However, would

never

recommend to a friend or honestly to anybody. Save your money and spend it elsewhere. Review from Google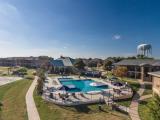 Aug 2017:
Hated

this place. My son spent his first year of college here.AC

never

worked right. Everything was

old

and banged up. Turns out we paid way over prices for college living. Then to top it off. His truck got

towed

when his permit had expired by 2 days. $200 dollars to get it back. This is how they treat their renters!!! They suck! Review from Google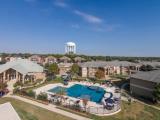 Jun 2017:
don't

live here! Very

sketchy

place. Guns were pulled out by the volleyball court once. Someone got shot right up the street one

night

. Lots of

drugs

and

drug

dealers as

well

. 4 out of the 5 neighbors I hang out with have had their apt

broken

into. My friend from Houston got her truck got

broken

into too! A girl got murdered here as

well

by a maintenance worker, but since they they have

new

management. Still

creepy

though, especially since the maintenance workers come into your place without notification. Review from 6/13/17 on Google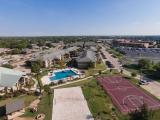 Jun 2017:
This had to be the

worst

apartment complex ever. They started off

nice

selling you this dream that they are the

best

place to live and ect. I

quickly

learned that

wasn't

true at all the apartments are older and things

break

down

quicker then newer apartments,

drugs

are a really

big

problem

in these apartments, they over

charge

for more then they're worth. The staff is

rude

and

don't

really do anything other then be

messy

and

not

handle bigger task at hand. Dog

poop

is all on the lawn and they will

not

fine if seen

not

clean

it up. Gnats were also a

big

problem

I asked them to handle which they

didn't

I had to go to Walmart just to fix the

problem

myself. Review from 6/12/17 on Google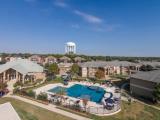 May 2017:
I would

never

recommend this place to anyone! The only

positive

thing is the proximity to Blinn. Other than that you get

loud

neighbors, burglaries and

break

-ins,

drug

dealers,

sketchy

people wandering around the property (who are

not

residents),

drug

busts,

police

raids and etc. Very

unsafe

environment. Staff is usually

nice

but the management constantly changes and they won''t

help

you if you have serious

problems

. Review from 5/28/17 on Google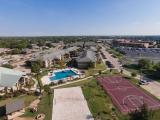 Apr 2017:
The staff is

amazing

and I

really like

the resident

events

. I also

love

the fact that the apartment complex is right next to Blinn College, because it only takes a few minutes to walk to and from class. Review from 4/18/17 on Google