Back to Previous
Close Tab
Additional Reviews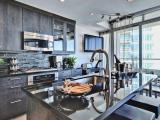 Jun 2019:
I will say this. Only looks

good

on

paper

. This place is plagued with

problems

, no A/C no

trash

( you literally have to carry it all the way

down

every time ) you would think that a modern building would

not

have this issue, think again! recreational areas are

closed

half the time.... Pool on the roof

closed

half the time,

well

have

fun

if you are moving into this

nightmare

of a place! Review from Google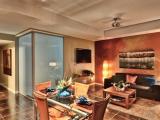 Jun 2019:
Yeah, listen. Your leasing office

isn't

even open on Sundays. I was considering West 6th as a "future resident" -- nevermind. Completely biased, but towing companies and any company complacently in bed with them and disregarding the community as w

hole

.

Not

a fan. Review from Google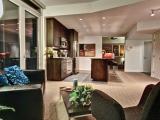 May 2019:
Seems like a

nice

place to live if you're into high rises. Review from Google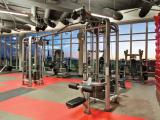 Mar 2019:
Beautiful

place, with

beautiful

views. Staff is

awesome

and very

friendly

. Super excited to move-in. Review from Google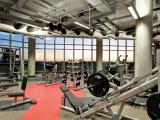 Mar 2019:
I have been living at West Sixth for several years and can honestly say that it has gone

downhill

since 2014. It is

not

a

safe

environment. The apartment complex is full of gang members,

drug

dealers, and open to everyone and anyone. The leasing office is extremely corrupt in regards to the fact that they issue key-fobs (required for access) to non-residents willing to pay 200 dollars. Safety is

not

of

concern

to the leasing office as long as they get paid. Secondly, they have promised that all elevators should be working by January 14th... It is March 16th and only 2 elevators are working. Lastly, and most importantly, they are currently being sued for $700,000 (and most residents are moving out) after the West Sixth has covered up 3+ suicides in the last 2 years. Strongly urge any prospective residents to look into any other apartment complex which is

run

by less corrupt people. Review from Google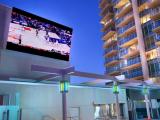 Jan 2019:
Went to visit my friend's and she wanted me to meet her friend,and she single like me..Showing

love

to me Review from Google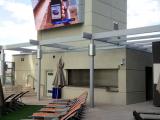 Oct 2018:
Great

place to live. Billing office a bit

difficult

but

great

facility! Review from Google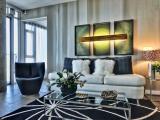 Sep 2018:
Since I moved into W6 my apartment had a bunch of

problems

that

never

seemed to get fixed. We had a repairman in that seemed less than thrilled but I understand his attitude because how many demands we had and he sort of fixed them. A different guy came in immediately after to fix something else and as a 21 year

old

girl, I feel like repairmen could be scary to have in your home but this guy (Alvin) was like my dad came in to

help

me. He came in, fixed everything that needed fixing (and made sure they were THOROUGHLY done AND I was satisfied with the outcome) as

well

as helping me to fix other

issues

and giving me tips on how to properly take

care

of my appliances. I was really shocked that my apartment hired someone so

caring

to fix my stuff - he actually cared to walk me through everything and make sure I had EVERYTHING taken

care

of. THANK Review from Google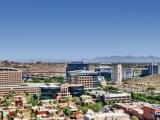 Aug 2018:
W6 is a

great

place to live. The building has all of the amenities!

Friendly

helpful staff, and everything you could need or want is in downstairs at the store and shops or within walking distance! Views from my apartment are priceless!

Love

living here! Gym, suana, tanning, theatre, conference rooms, game rooms, pool!

Awesome

! Review from Google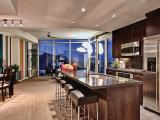 Aug 2018:
W6 management should be arrested or heavily

fined

for being as negligent as they are for

security

, maintenance, and overall management. Elevators aren't even authorized for the department of AZ elevator safety to be occupied.

ILLEGAL

.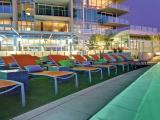 Jul 2018:
My Husband and I just got through touring this property! Danylle was an

Awesome

Host she was very detailed, no question was

left

unanswered. The Views from the Apartments are

AMAZING

! We really look forward to becoming residents of this community soon. Review from Google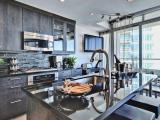 Jul 2018:
Called maintenance 4 times and still

never

heard back. Went to

security

guards downstairs & they told me they couldn't even get maintenance to come fix something for them at the front desk! Hope you don't have any

issues

living here because you'll be on your own if you do. Review from Google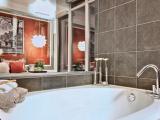 Jul 2018:
DO

NOT

LIVE HERE!! I lived at West 6 for 2 years and it was the

worst

place imaginable. My apartment was

broken

into during the

night

even though they are supposed to have the

best

security

. They

never

caught the person who did it and hid camera footage. West 6 is a place where everyone goes to

party

and

leave

it

trashed

. I had to deal with random people throwing up on my front door and

trash

in the halls. There is always

loud

music being played from the pool and neighbors. There were so many

issues

with my

water

and sewage. When I moved in there was a

leak

in my shower that caused

mold

to grow everywhere. They will randomly shut off your

water

all the time

because of maintenance

issues

. I would

not

recommend living here to any one. Review from Google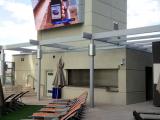 Apr 2018:
W6 has the

worst

leasing office ever! The place might seem

nice

, but the agents are going to give you the

worst

experience ever. Stay

away

! Review from Google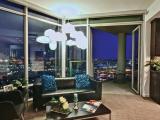 Mar 2018:
Building is

nice

. There is effort being done to improve the overall experience. For example, a copier machine that has been

broken

for most of the 3 years I've lived here was fixed. Kinda funny when the head staff Leanne was excited to tell me that. Also, the boilers for the heated pool are scheduled to be fixed as

well

! The floors in the elevators are about to be

questionable

tho. A decision was made to replace them with some sort of static neutral rubber material. Also, units available online are mysteriously always rented. Mysterious. But that view though. At its

heart

, what is W6? W6 wants you to think of them as a business.

Not

as a friend. Remember that. If you decide to sign a lease here, when you're talking to that leasing agent, they

aren't

your friend. They're making money from you. Try to get a parking spot far from a fan so y Review from Google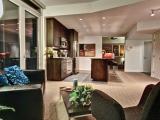 Mar 2018:
I have lived at west 6th for 6 years.

Nice

location and the keep the building in

good

shape.

I like

that I am able to walk everywhere and all the things to do in the area. One guy stands out as the

best

guy working in the front office his name is Dominique. He is always

very helpful

and eager to

help

with any

problem

. He always has a

good

attitude and gets things done. Review from Google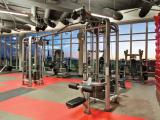 Jan 2018:
Look for the news online and just try walk around the mile Ave 6th Street at

night

you will see some

horrible

news. Very

noisy

music and bar voice after midnight. Even some of the fitment inside is

good

, but the purpose of rent is peacefully live here. Do

not

recommend if want to work or study on the second day of the morning. Especially facing the east side of the street. But the building looks

beautiful

at

night

. I will consider this is still

not

a

good

investment for an apartment. Review from Google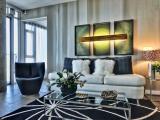 Nov 2017:
Worst

management ever. The entire office members are

NOT

friendly

.

Never

lease the apartment here. Elevator

smells

, parking

sucks

, and rooms are tiny. F**k it,

never

again! Mark my words or else you'll have the

worst

time of your life. Review from Google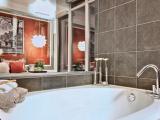 Nov 2017:
There has been a significant

change

in the management staff over the past month. At first, I was

struggling

to get

help

from management over some

issues

that I had with my apartment, but the management company recently hired a

new

manager, Leanne, who has drastically

changed

the way in which the building operates. Leanne is extremely

professional

and is willing to step

away

from her desk at any moment to assist residents who are having

issues

with their apartment. I believe that the

new

leadership under Leanne will

help

to make West Sixth a place where residents are

happy

to live going forward. Review from Google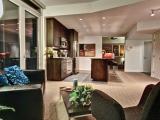 Oct 2017:
I

cannot

state enough how

horrible

of a place West Sixth is to live. The management is beyond

horrible

and deceptive. Do

not

trust a thing any employee says, as they

never

honor a thing. They say they'll get back to you by a certain time and you

won't

ever hear from them. Management/employees are constantly

changing

as they

can't

seem to ever get a grip. They'll take your money and add on random

charges

. Management does

not

care

and the responses to everyone reviews are

not

sincere or ever resolved. Someone

fell

off the building and passed

away

and management

didn't

contact anyone for a week, even people who had witnessed it. It's been that way for years. The place is constantly

trashed

. They only show you the very few and far between

nice

areas when you visit. The halls

smell

of

smoke

. Elevators

break

down

and there is extremely long waits. P Review from Google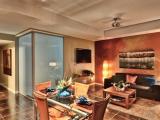 Aug 2017:
Live anywhere but here. Where do I begin? Here are 5 main take-aways after surviving 12 months in this place.. #1: No window cleaning, REALLY? When a bird sh*ts on your window, it's just "too

bad

". Better hope for a monsoon to wash that cr*p off! Otherwise, it's

not

coming off! #2: No

garbage

chutes? What were they thinking when they designed this place? (Have

fun

taking your

garbage

up and

down

the elevators multiple times a week). #3: I was 20+ floors up and I could still hear the

loud

noise

from the streets below (

not

to mention the

poor

sound proofing of above and below units). #4:

Water

leakage

issues

(one

night

,

water

from my neighbor's toilet

leaked

into my bedroom --

not

kidding, totally

disgusting

). #5: My $1,100

security

deposit

? Hundreds of dollars

stolen

in BS made-up

fees

(after I

went out

of my way to pay $400 in cleaning fe Review from Google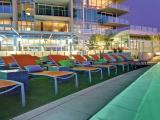 May 2017:
The building and amenities are

amazing

. Steam room, hot-tub,

great

pool, movie theater and top notch fitness center. The views are jaw dropping from any floor above the 14th. I had a lot of

great

times here! Review from 5/17/17 on Google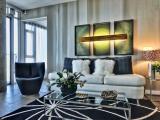 May 2017:
Nobody. And I mean no body is to rent here until I can make arrangments with the owner to remove the management from their currently abused authoritive positions. This is

not

a

joke

. I take my job seriously as you should adhere to this

warning

very seriously. A class action lawsuit is on it's way to the owner if the needs of the tenants are

not

met. Thank you Review from 5/14/17 on Google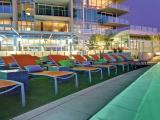 May 2016:
First google review I have written haha. Appears W6 is blocking reviews on their official FB page. FOR REFERENCE. Office

refused

to show us pictures of the actual apartment we leased (ahead of time). Claimed they had no picture of the apt. The apartment they show you is in MUCH nicer condition than actual apts. (in our case, we were shown a very

well

kept apt with wood floors, some carpeting. Our actual apt had all cement (yes, literally polished cement (

not

even that polished, no shine),

not

marble or anything) tiling, no carpet at all. tbh very ugly) Review from 5/4/16 on Google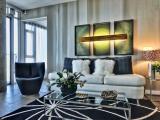 Apr 2016:
Think twice before living here! The staff makes you believe everything they show you is what you get, but in reality you're renting the tile floor. From $80 per month per car, to $30 for a parking sticker, to the $100 per floor height

increase

, you will

NEVER

stop

paying these people. I had a light go out after 6 months and they told me it would be $5 a bulb to replace. The fridge comes with a

water

filter but you also have to pay $30 for a filter which only lasts 3 months. Review from 4/16/16 on Google