Apartment Reviews
Back to Previous
Close Tab
Additional Reviews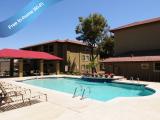 Oct 2019:
Villagio leasing department did a

great

job, very

professional

. The short term

furnished

apartment served it's purpose

well

. Review from Google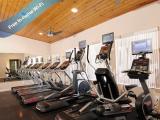 Oct 2019:
Layla is by far the

best

assistant manager, she is very

quick

at responding. Thank you for always being so accommodating. Review from Google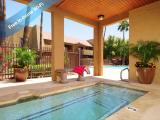 Sep 2019:
It was a

nice

place to stay. Lived there for almost 2 years. The rent was a bit

pricey

but understandable because of the location. My only

complaint

would be that the office hours are 11-6 which are times that I work so getting a package or needing to go talk to someone was always a

hassle

. Review from Google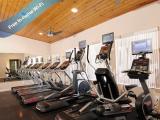 Aug 2019:
Great

place to live. Many complex amenities and

close

to

great

shopping. Peaceful environment for

night

working individuals, and confident that your property will be secured. Review from Google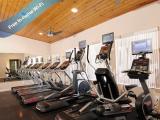 Jul 2019:
I moved into these apartments for a six month training program and they made the application/move in process as

convenient

as possible. The office staff is approachable, helpful and

knowledgeable

. The multiple pools on the property were a

great

benefit as

well

, considering how hot it gets. Lastly, when I had to move out on short

notice

the staff, with special consideration to Pam, the property manager, did an incredible job of accommodating me and finding another tenant so I could

avoid

paying two rents. A

great

experience overall! Review from Google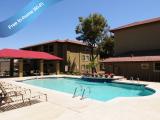 Jul 2019:
This place takes very

good

care

of their property. When you call maintenance their right on it and usually come the same day and fix the

problem

, they are

not

slum lords. It's a

great

place to reside! Review from Google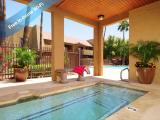 Jul 2019:
I appreciate the upgrade to paying my rent online. Rent has gone up too high for what you get. Office staff is

excellent

and the Maintenance personnel always promptly does its work

efficiently

. Review from Google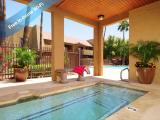 Jul 2019:
The guy that came did an

amazing

job and fixed everything!! He was so

quick

!! We absolutely

love

our

new

home!!! And we're so

happy

here!!! Review from Google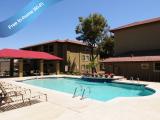 Jun 2019:
Oh where to begin. First I called in a work order. I waited a few days before calling it in a second time to find out it was

never

submitted. This is

not

the first time this has happened. I got home the next day and figured they had

not

come in,

due

to the fact there was NO

notice

that anyone was in my home! In the past a notification has always been

left

at the door. It wasn't until I got a text asking me to fill out a survey Saturday morning did I know. I rarely call for anything and I have an older Apt. Two out of the Three minor things were resolved but the 3rd remains a nuisance. I have referred a

good

amount of people to Villagio and have always told people how much I

love

where I live. But these past Few years I have had to deal with attitudes and

poor

customer service. Review from Google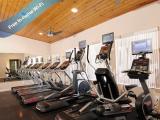 Apr 2019:
I stayed at the apartments for a year. The apartments have been

good

to me, from the maintenance being

quick

on

issues

that I had in my apartment to how

quiet

the apartments are. However a lot of

crime

is in this area, I will hear consistently, also my fiancé actually had her vehicle

broken

into and

trashed

. Gates seems to be open way to much. All the furniture at the pool areas are

old

and

nasty

looks like no

care

given. The TV doesn't work so don't think you will be able to have that on. The people in the office are

nice

but my w

hole

year experience went

bad

when I got 2 warnings for

eviction

immediately after only being in the apartments for just about 5 months I would say. I had to pay a fine because I did

not

read the small print that DOES

NOT

allow pets to visit. The

security

will question me almost every time they seen me so I felt like I was always being watched. Overall the apartment I was staying in was

nice

for what I paid Review from Google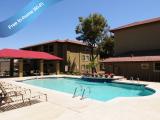 Mar 2019:
Layla is

amazing

! She processed my pet paperwork on a short

notice

and was super

friendly

. The apartment staff has been

amazing

as of lately, especially with all the renovations on the apartment complex. Review from Google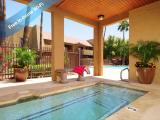 Mar 2019:
We recently relocated to Tempe from the midwest for my husband's work. I am so

happy

to have chosen such a

wonderful

location to live at Villagio Apartments. The grounds are secured and kept immaculate at all times and the maintenance group is

quick

to respond and resolve any concerns. Specifically, Paul in the maintenance group has gone above and beyond in our feeling

safe

and at home, resolving both a key and dishwasher

issues

with a smile and offer or any future assistance needed. Thank you! Review from Google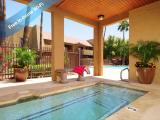 Mar 2019:
I had the

worst

experience possible renting from these people. The office staff lies, cheats and steals and you have to deal with

roaches

and scorpions in your apartment, which they do

nothing

about. Only rent there if you are a glutton for punishment, that's the only way you'll be

happy

. Review from Google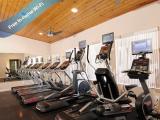 Mar 2019:
Lived here for 6 months. There were a lot of hidden

fees

that

left

a

bad

taste in my mouth. I

never

agreed to pay for

professional

cleaning on move out but if I didn't pay it, they will just take it from the

security

deposit

. The w

hole

point of renting is to put that type of expense on the apartment complex. Office hours are

ridiculous

. 11-6. No working people can get into the office to claim packages. 1/2 the time gates were wide open.

Security

lady shined a flashlight on me as I walked to my apartment multiple times. A friend of mine had his apartment flood from a

broken

pipe and they just put fans in his apartment. Rent price is

okay

for the location but there was some

crime

in the surrounding area. Fine for a short time but

not

a very homey apartment complex Review from Google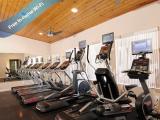 Mar 2019:
I've lived here for a little over 5 years and it is a fantastic place to live. The apartments and apartment grounds are very

well

kept, and maintenance is always available for any of your needs. I've always felt

safe

here,

security

does random walk throughs at

night

. And I couldn't ask for a nicer office staff. Everyone who works in the office is extremely

friendly

and very

professional

; and will do everything in their power to accommodate your needs. Pam and Layla especially; they are always kind and make me feel welcome and appreciated as a person and as a resident. Review from Google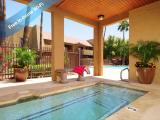 Feb 2019:
My exit from Villagio Apartments after renting with them for four 1/2 years was

not

only highly

unprofessional

but also extremely disappointing. Layla specifically ruined what should have been a

pleasant

experience for me. From day one Layla expressed her disgust for me and I am now so thankful to finally be done with that place. The actual apartments are

not

what's

disgusting

about this place, it's the office staff!!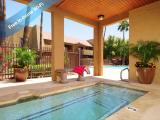 Jan 2019:
Was approved

quickly

! No app

fee

, apartment was move-in ready!

Great

service at office, agents were

very helpful

and

knowledgeable

. No

complaints

:) Review from Google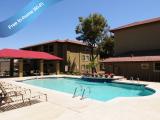 Jan 2019:
The apartment and overall property was very

clean

upon arrival.

Convenient

parking. Neighbors were

quiet

. The staff was super

friendly

. Very

convenient

location to the highway, airport, grocery, mall, health club, bars, and restaurants. I had absolutely

zero

complaints

while living there. Review from Google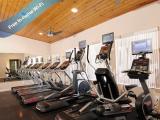 Dec 2018:
I lived there for almost two years, then wound up returning! The office is very warm and welcoming, and most of all accommodating. When something came up with another resident they were

quick

to make sure that they helped me and made me feel

safe

. They made me a priority, and I am grateful for that. Review from Google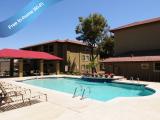 Nov 2018:
This place is

perfect

for me! It's location is one of the reasons why I chose it in the first place, and the hard work of the staff makes me incredibly glad I did! Layla has helped out so much and is incredibly

friendly

to work with and does a tremendous job. Maintenance does a fantastic job too! The beginning of the summer when I moved in my AC was

not

working properly and the very next day they came to fix it and were incredibly

friendly

while they were doing so. I appreciate how much work they put into the place. The community feels

nice

and

safe

, and surprisingly quite with how

close

it is to Arizona Mills! I highly recommend anyone looking for a place to take a look here, I'm

happy

I did! Review from Google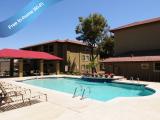 Nov 2018:
I appreciate the upgrade to paying my rent online. calls for repairs are handled in a timely manner. People at the front office are

pleasant

and helpful. The maintenance people know what they are doing and are

efficient

. Review from Google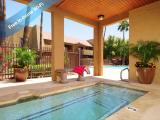 Nov 2018:
When looking for an apartment, Dana, who works in the office, made it

easy

. My mom and I asked a million questions and she was

happy

to answer all of them. The apartments there are

beautiful

, maintenance staff everywhere you go and always available when you have an issue. The apartments went way beyond my expectations. Large living room space with a

spacious

kitchen and bedrooms. Newly renovated and others to choose from too. Review from Google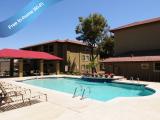 Oct 2018:
I truly

enjoyed

our time here, from the Front office Staff (Dana) especially! Going above and beyond for my situation I thank you. Maitnence was always prompt and

efficient

when needed.

Clean

and

quiet

environment just all around a

great

place to live. Review from Google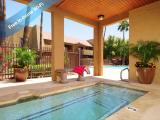 Sep 2018:
In the past three years, I

haven't

had many

issues

since moving in here. I have been very

happy

living here. Staff is very

nice

and easygoing whenever I have to interact with them . Any

issues

with the apartment since moving in were

quickly

taken

care

of. Very

nice

community to live in if you have kids, pets or neither. Price is what you would expect for the particular location. Review from Google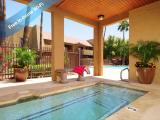 Jun 2018:
I just finished a year lease here. It was the

best

experience I have had at an apartment complex. Very quite. Extremely

clean

grounds. When there was any need for maintenance they responded immediately. Even on a weekend! The only reason I did

not

extend my lease was

due

to my

new

family including 4 dogs, 2 chickens and 2 kids! I will definitely be recommending. Review from Google