Apartment Reviews
Back to Previous
Close Tab
Additional Reviews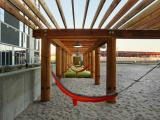 Apr 2019:
The management and the regional management for this place is

awful

. Money comes first, and the residents come last. They have conducted two inspections on our apartment. The first resulted in a "biased"

smoking

view that we got refunded because they were incorrect (which they admitted). I had to spend hours of meetings and phone calls to get this reversed. This meetings or phone calls were

never

easy

and always frustrating because like i said they are focused on money. The second was about a week ago where they just glanced around maybe for 5 minutes or less. This resulted in a 60 dollar

charge

each for replacing the carpets that they gave to us

FILTHY

. A roommate talked to management and they claimed this is a discounted

fee

for replacing the carpet every four years. If you live here you will get

stuck

with

fees

like this probably with every inspection. When confronting the management or even the scion group about this, they just refer you to people who

never

get in contact with you Review from Google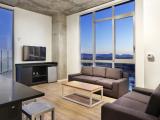 Apr 2019:
don't

live here. It's just that simple. All the reviews that say anything

positive

about the

ridiculously

aged management team must be written by themselves while they're supposedly working. The only thing that's

great

about this place is the one and only model room they show prospective clients, every other room is on the edge of just completely

falling

apart

. Save your money because they will find a way to maliciously

steal

yours through rent. 1b1b that was supposed to

cost

1200 a month suddenly

changed

to 1500 with little to no explanation other than it is what is it.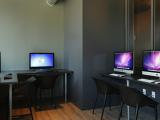 Feb 2019:
This 5 star rating is for the management team. The GM is

very helpful

and always adamant to solving any

problems

for residents. Upon her takeover, a

big

turnaround has been observed by the UH community.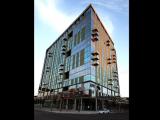 Feb 2019:
Going on a week now with multiple things

broken

since the start when I moved in here. My

garbage

disposal does

not

work, the sink is

leaking

water

into the cabinets underneath, the dishwasher started flooding the floor the first time I ran it, and the heat exhaust tube coming out of the back of the dryer is nearly torn in half. My apartment is beginning to

smell

terrible

from food sitting in the sink, and I can't do my laundry with a

broken

dryer. I was told maintenance would fix these things yet they're nowhere to be found and I haven't heard squat from management. Absolutely

horrible

experience to start my time at this place.

Safe

to say I will

not

be paying my rent until these

issues

are fixed as my

contract

requires WORKING appliances that I'm paying for. Edit: Since UH has begun

charging

me almost $30 extra a month out of nowhere Review from Google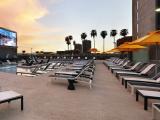 Jan 2019:
Honestly, one of the

best

off campus housing! The people on the front desk would honestly do anything and everything they possibly can to

help

you at ANYTIME!

Love

THIS PLACE! 💛 Home

away

from home :) Review from Google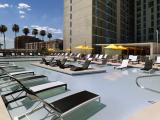 Jan 2019:
My friends live here and I am so jealous at how

nice

the pool area is. The area where you can tan and lay half way in the

water

is

perfect

for arizona since it gets soooo hot here!! Also, whenever I am there, there is always

free

food downstairs which is a plus :D Review from Google
Oct 2018:
I seriously can

not

believe ASU would move me out of one of the newest dorms (freshman first), and put me into one of the crappiest apartments on campus. Seriously, the w

hole

building reeks like something died and its been like this since day 1. You're better off taking the stairs 99% of the time since elevators take 20 minutes to get to you. Management is laughable, the gym is a

joke

, and it is EXTREMELY

noisy

here but no one cares about you here so its all

good

:) Review from Google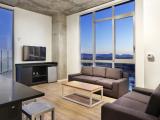 Oct 2018:
I

wouldn't

sign a lease here.

Not

only will you overplaying to live in a giant,

loud

, frat house, when you move out they'll

hit

you with a

crazy

amount of

charges

for no reason. They tried to

charge

my roommates and I for

not

turning in my keys. That would have been

expensive

, if only I hadn't turned in every one of my keys on time. Conveniently they found them and removed that

charged

. They wont tell you that you needed to have your kitchen PROFESSIONALLY cleaned until after you move out. So expect to be

charged

for that. But hey, at least they took off the other

charges

that should have

never

been there in the first place. Sean was a better manager. He was reasonable and kind. I'm so glad I

don't

live there anymore to experience whatever

new

management is going on still hounding me for money 3 months after I've moved out.

I like

d my view and Review from Google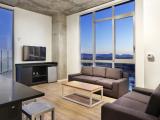 Sep 2018:
Terrible

experience. Management is

clueless

. Corporate promises renewal deals but always scrambles in the end to fill up the building, and screws over the people who signed early. Building is always

dirty

and reeks. Internet used to work

well

but is constantly out. Bill, the maintenance guy might be the only thing this place has going for it, he does

good

work. Will

not

be returning to this place next year.

AVOID

AT ALL COSTS. Also, the 5-star review below mine is by Ashley, one of the managers here. The review is

fake

and a blatant

lie

. Review from Google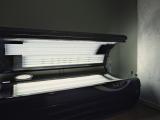 Sep 2018:
I have

not

even lived here for a full month yet, and I can already tell you this place is

not

worth a single penny. Upon arriving to the apartment, the place was completely

filthy

. (Hair in fridge,

dirty

floors,

broken

cabinets, chipped furniture, etc.) Have put in numerous requests to get these

issues

fixed, and

nothing

has been done because they must "handle priority maintenance

issues

first." Paying $30 extra for a "premium view," which is a view of a brick wall. Elevators take over 10 minutes always. Staff is completely

unprofessional

and

not

helpful. Internet goes out 2-3 times a week, and hot

water

goes out often too. Always

noisy

on weekends, and room sizes are incredibly small. The model apartment shown is completely different from the actual apartment you will receive. Keys occasionally

malfunction

and

stop

working. I am

not

one to le Review from Google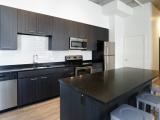 Aug 2018:
One word, LOCATION. You

can't

get much better than University House! Being able to literally walk to class is just a perk! However, they do have their own private garage if you chose to go that route. The VIEWS are

amazing

. you can literally watch ASU football games from your bedroom depending on where you're located. UH truly cares about their residents. They are

always willing

to sit

down

to residents to address concerns and always get back in a timely manner. Hard works are employed by them, that's for sure! Review from Google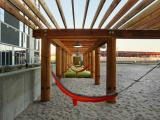 Aug 2018:
Place seems

nice

. We were given a Tuesday move in date. Was told no move ins before then. Went there the Saturday before to check on some things and people were moving in. We drove from out of state. Had to get hotel room for 5 days. Cart my daughters stuff up to hotel room. Asked if I could at least carry her stuff up to room since people were moving in already so my daughter wouldn't have to load her stuff back into car by herself since I have to fly back home because I actually have a job and can't take off mid week. Nope

sorry

didn't

care

about our situation. So she moves in mid week, mid month and we paid rent on the first as

well

. Hopefully, her living experience will be

great

, but this move in

sucks

. Gave a couple more stars. The movers that are provided did a

good

job according to my daughter. Her car was unloaded in literally Review from Google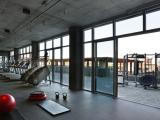 Jun 2018:
I

love

how

close

University House is to both campus and Mill Ave. The Staff is always so helpful and

friendly

.

Great

place to live! Review from Google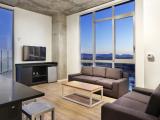 Jun 2018:
Just moved in and have a killer view of the stadium!

can't

wait for football season to start! Also

love

the huge gym with a separate cardio and weights room! Easily the

best

place to live

close

to campus and Mill!! Review from Google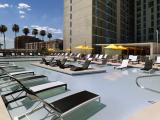 Jun 2018:
I

love

how

close

they are to school and the football stadium. This helps me be

safe

coming and going to school. Which allows me to be involved in school.

Great

choice to live in! Review from Google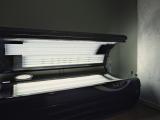 Jun 2018:
The office does really seem to

care

about its residents. They are

quick

to get me what I need. The staff also went above and beyond for me and I think they have outstanding service. I've noticed the property is has a lot of

projects

right now... they repaired the gas BBQers, added more equipment to the gym, etc. I know they are renovating the steam room, and they just added a

new

yoga room with cute succulents. I think UH will be an even better place to live next year if you can be patient through the summer renovations. I know they replaced a ton of elevator parts and those are supposed to be running smoother in the future too. The staff give out

free

food a lot in the lobby which I

love

! The

security

team always says hello and does try to catch those who are

not

supposed to enter the building from coming in, so I see

security

as

good

! I see Review from Google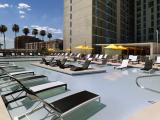 Jun 2018:
Worst

apartment complex I've ever seen ! I was in West 6th, San Travisa and 922 place all those three were

amazing

. But university house is detestable! You should wait the elevator for 10 minuets, although they have 4 elevators and only one is work ! The

trash

is being in the floors for days and nobody

clean

it . Worsssssst building 👎 Review from Google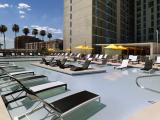 Jun 2018:
THEY WILL CONTROL HOW MANY PEOPLE YOU HAVE OVER. EVERYTHING IS ALWAYS

BROKEN

. THE POOLS ARE DRAINED LIKE EVERY OTHER WEEK. THEY

CLOSE

THE POOL AT 10:30.

RUN

FAR

AWAY

. They literally have

police

officers at the door some days that will check your ID and make your friends

wear

wrist band -.- I was so excited to move into this apartment complex because of

all the time

s I had visited with my friends in the past. But as soon as I moved in everything

changed

. I moved into my apartment and it was literally

dirty

so I called and it took maintenance

forever

to get there, and when they had

left

it

wasn't

any better, which is

weird

because there was a team of them? Then came the

nightmare

roommate, I was assured that my roommates would only be college students yet they roomed me with someone who had already graduated and she was

not

okay

with anything. Review from Google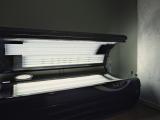 Jun 2018:
This apartment complex used to be

amazing

. When they

changed

out the staff for the 2016-2017 year everything went

downhill

. The management company

won't

fix any of the amenities (

broken

hot tub and exercise equipment, no lounge chairs by the pool) and the parking garage door has been

broken

for almost a year even though they keep saying they will fix it (I pay over $100 for parking so that's BS). The front desk staff is

awful

now too and

don't

want to do their jobs. The

worst

part -- I had two roommates that

broke

the rules of the lease every day by

smoking

cigarettes

in our apartment where the windows

barely

crack

open. Did management

care

? Nope,

not

until they stopped paying rent because "they would handle it". Pay the $1000/month rent elsewhere, the Hub/University House has had it's

run

as the top apartment, but it definitely

isn't

a Review from Google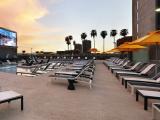 Jun 2018:
Let me start of by saying this is the

worst

building at this price level within the area so please choose elsewhere. This building does

not

provide a

safe

environment for its residents and is completely

unhelpful

regarding any situation. The building amenities are

old

and repeatedly

broken

. Pool is also

closed

all the time

for various public safety

issues

. It took them up until this year to get a working garage door. My favorite example of this is the workout machines that still have Iphone chargers from the previous generation. Mail is a common issue among residents that management refuses to solve. Most situations are viewed through a lens of how much money they can

get out

of you instead of actually trying to

help

you. There are countless stories about this building and sadly all of them are true. Most

positive

reviews I have seen on the in Review from Google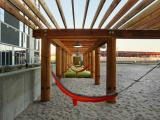 May 2018:
Drugs

everywhere. My son was offered OxyContin and he met a group of girls in the elevator high on Molly from a concert. So many

drugs

at UH. Even the office workers do

drugs

so

not

even worth

complaining

. Right R? Right S?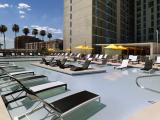 Apr 2018:
I've been completely mislead. I was told that I could get a four bedroom and four bath with my two roommates and I and now we're all

stuck

in a lease where we can't live

together

. I've called multiple times to

close

my account but I always get told I can't. If I was told to begin with that we couldn't live

together

then I wouldn't have signed. Until I

get out

of my lease because it wasn't what I signed up for, this deserves less than a star. Review from Google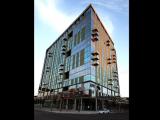 Apr 2018:
Plain

awful

. I wouldn't even recommend my enemies to live here, that's how

awful

this place is. Look at pictures online of the place. It's a

mess

. It should be demolished because it's a safety

hazard

. There's 10 places just as

close

to ASU I can think of off the top of my head which won't give you one tenth of the

hassle

university house will give you. The shill 5 stat reviews are clearly done by management. I've yet to meet someone here who actually enjoys it and plans on signing again. Just come to the property and ask any student living here how they like it. You'll get "I

hate

it and

regret

" every single time. Heed my

warning

!! Take a gamble on this

disgusting

unsafe

health

hazard

and you'll wish you did!!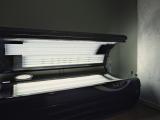 Apr 2018:
ASU Football Player that moved here because

close

to facility for quicker access.

Excellent

Xbox internet if you call Cox to set it up for you with Ethernet . WiFi lags a bit . Review from Google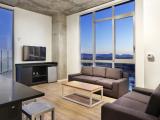 Apr 2018:
I really

enjoy

living here at University House. My apartment was

clean

and in

good

condition when I moved in. I have been living here for about 7 months now. The front desk is very poliet, attentive, accommodating, and is always there to answer any questions you have, WiFi is almost always reliable, and I feel very

safe

here. I have

not

seen one

bug

or

roach

at all, it is a

great

walking distance from campus (5 mins.), and maintenance always responds in a timely fashion. Resident amenities are

great

. Some

complaints

that I do have is if it's game day, all the streets to get home are blocked off and you're going to be sitting in

traffic

for a

good

hour and a half maybe more, the hallways and carpet can use a

good

cleaning, the rooms are inconveniently small considering what you pay, and of course it is very

expensive

to live here. Being a coll Review from Google