Back to Previous
Close Tab
Additional Reviews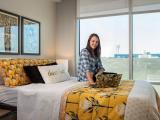 Mar 2019:
BIG

thank you to Leo for guiding me throughout the leasing process and helping me find my future home! He truly

went out

of his way to assist me. I am even more excited to move into Tempe Union than I was before because of his knowledge and expertise. If you are looking for someone patient, experienced and extremely personable, ask for Leo because he truly is the

best

! Looking forward to living in such a

beautiful

apartment complex next year :)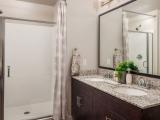 Mar 2019:
First of all, if it wasn't for LEO I wouldn't be living in this

awesome

complex. Props to him for guiding me through the process with the upmost patience. Definitely someone you can count on to answer any questions you may have. Over all this apartments are

great

!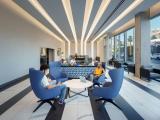 Feb 2019:
A huge shout out to Leo yesterday who during my meeting really helped me out a lot! If you ever need

help

or wanna look around ask for Leo he is the

best

!! I am so excited to sign my lease and live in this

beautiful

place.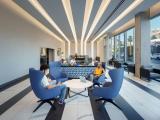 Feb 2019:
The location of the building, amenities and general feel of the place is

sick

. It's always

clean

, the staff is always

awesome

to deal with, the community is pretty engaged and the amenities are

sick

. Would

definitely recommend

this place! From the people in the leasing office to the maintenance staff, they've done everything we've asked of them and more to make our stay here

great

. If you're moving to Tempe I'd recommend moving here for sure Review from Google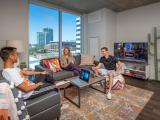 Jan 2019:
wouldn't

even give

1 star

. Haven't seen my $1,200

security

deposit

back and it has been over a month since my move out. Bear in mind under az housing law they had 14 days from move-out to do it so they

not

only breach their own

contract

but the law.

Not

hearing back to any of my e-mails and on the phone I'm told managers can't speak to me. Currently my parents will have to take them to court so trust me, you don't want to deal with that (especially INTERNATIONAL STUDENTS)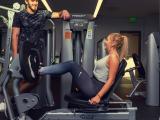 Jan 2019:
Today Leo helped me sign my lease and he was really

nice

and funny!

I like

d that he knew everyone's name and made me feel like this is already my home. Can't wait!! Review from Google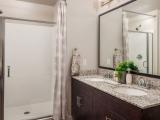 Jan 2019:
I just signed my lease! Leo has been so so helpful and kind while I made my decision to live in Union. He made me feel so welcome and has made this experience so

fun

. Review from Google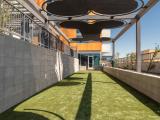 Jan 2019:
I couldn't be happier with my experience so far here! The actual apartments, amenities, and location are a

perfect

combination.

Not

to mention all of the

new

restaurants opening just steps from the entrance. A lot of apartments are

nice

in Tempe, but are

poorly

managed. This place is the exact opposite! Everyone in the office is refreshingly

friendly

, and will drop whatever they are doing to

help

a resident! It truly shows how

well

the staff here takes

care

of the residents, as this place is always in high demand. By far the

best

place to live in Tempe, and possibly in all of Phoenix. Highly recommend! Review from Google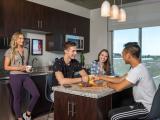 Jan 2019:
I've been a resident at The Union for the past year and my experiences with the support staff and admin has been

wonderful

. The staff is very accommodative and cheerful and it's been an absolute

pleasure

working with Ms. Hudson and her team of CA's in making the living experience even better! Review from Google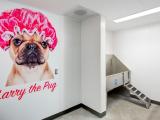 Jan 2019:
Living at Union has been a

great

decision for me. The complex has some very

nice

amenities, a

friendly

staff and is located only steps

away

from ASU's Tempe campus. I've been particularly

impressed

with how

clean

the staff manages to keep the complex. Union is

awesome

and it'll only get better as they continue to add

new

stores/dining options right underneath you! Review from Google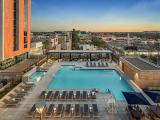 Jan 2019:
First class. Checks all the boxes.

Great

location,

good

value. Only downside is

construction

on 2 sides but

construction

is booming all over Tempe. It's the

cost

of getting

new

stuff and it's

great

. Review from Google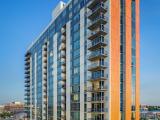 Jan 2019:
I feel really so upset because of the staff's service. I am a resident of this apt. I am a international student, so they sometimes laugh at me when I say something

wrong

. Some

good

review seems to be written by staff. I dont believe. And

STOP

making

noise

from

construction

!!!!!!! Review from Google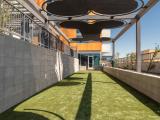 Nov 2018:
The Union is the place to live in Tempe. I

love

the clubhouse and all the amenities. Plus, the staff is the most helpful group of people I have ever had in an apartment complex. Review from Google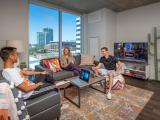 Sep 2018:
Very

nice

grounds, brand spankin'

new

appliances. Steven was

great

! Patient & kind. Thank you! I

haven't

decided to rent here so

can't

really give a full

5 stars

as I

don't

know what it's like to actually live here Review from Google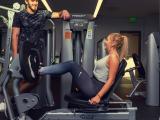 Sep 2018:
Top notch apartment living for a competitive price. As I was apartment searching, I stumbled

across

Union Tempe. Prices were a little inflated, until I noticed that most amenities are included in the lease. I've lived here for about three weeks and have no

complaints

. The walls are thick (made out of gosh darn concrete) so you rarely hear anything. Front desk is super helpful, even when their office is

closed

. Steven toured me around and showed me all of the

wonderful

amenities that Union has to offer (Full Kitchen, Study Rooms, Computer Labs, Full gym, etc.) There are just to many. Steven made the process

easy

and simple. He

never

left

a question unanswered. I highly recommend Union Tempe for any student or adult.

Wonderful

place. Review from Google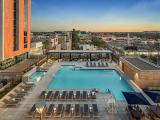 Aug 2018:
Some of the review seems to be written by the staff in the Union Tempe Apt. I

regret

that I believed the review. So I just wonder if the review is true. The review introduces that the staff is

nice

and kind, they are trustful. But, I totally disagree with that. What's more, I felt very upset when some of staffs

ignored

me and made me minority. The service is the

worst

ever. Would you be

nice

? Review from Google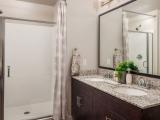 Jun 2018:
Union Tempe Apartments totally blew me

away

! I

love

the dog park and how welcoming the staff was to someone from out of state. Danny really made me feel at home on my tour.

Great

apartments,

great

staff and

great

for your pets...what more could you ask for!? Review from Google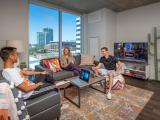 Jun 2018:
This is where YOU want to live. It has

great

amenities, the location is superb, and the staff is bar

none

. As a young adult, Union Tempe is the place you want to be at. Conveniently located in the

heart

of Tempe just a stone's

throw

away

from Mill Ave, Union Tempe is the newest addition to the luxury apartments that are

fast

growing in Tempe. It's a modern take on collegiate and post-collegiate living with posh decor,

well

engineered design, and everything to make you feel at home. The staff are

great

as

well

, Danny helped me on my tour of this complex and he was attentive,

knowledgeable

, and

friendly

. He also went above and beyond to make sure that I understood and ins and outs of Tempe Union. I'll Highly recommend going on a tour and checking Union Tempe out! Review from Google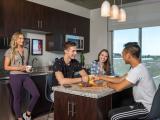 Jun 2018:
Thanks to Danny, my experience at Union was

amazing

. He answered all of my questions and covered the property with incredible knowledge.

Not

only is Union in a

prime

location, the apartments are

spacious

and exemplify an attractive aesthetic. Without a doubt, Union Tempe promises their prospects and residents excellence. Review from Google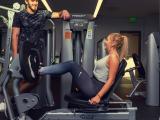 Jun 2018:
I had a lot of questions about the things you offer and Danny Dalen

not

only answered all of my questions he even told me stuff that was offered I didn't know about! I am super excited to move in because of his

help

. I highly recommend Danny as a person who is

knowledgeable

and very

easy

to talk to. Review from Google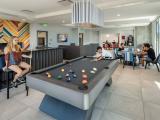 Jun 2018:
Union Tempe is by far one of the

best

apartment complexes I have seen in the Tempe area. The staff is

friendly

, and the complex itself has every amenity imaginable. The location is

great

for students commuting to classes and is surrounded by really

awesome

restaurants. This is a

great

place for anyone in the Tempe community to commit to if they are looking to live in an up and coming,

fun

,

friendly

environment. 100% recommend. Review from Google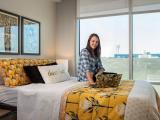 Jun 2018:
Danny Dalen is so

great

. The greatest. I loved having him

help

me. He was the

best

. Had all the answers. He should be a life coach he is just so

good

at everything. The absolute

best

.

Amazing

. It's shocking that he has coworkers because he is so

good

that he could

run

everything himself and

not

even stress. The

best

. So

great

. Wow. The

best

. Review from Google