Back to Previous
Close Tab
Additional Reviews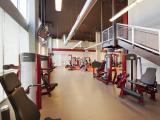 Feb 2019:
I am so

happy

my daughter found The District! The rooms are

beautiful

and

spacious

- granite counter tops even. The grounds are always very

clean

and they are so

nice

to have goodies downstairs for the residents. I feel comfortable knowing she is in a

safe

place with staff who

care

about her. If you are undecided on a place to live, go take a tour. You

won't

be disappointed!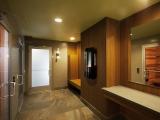 Feb 2019:
Our son has been living here for the past year and absolutely loves it here. The staff are extremely helpful and do their

best

to ensure a

safe

and welcoming environment. As we were checking out various options for him, I am sure I drove Jeana

crazy

as I contacted her on almost a daily basis at all hours and she always took the time to speak with me and was available to assist me with my questions and concerns. I am so thankful we found this place with such

amazing

accommodations and staff!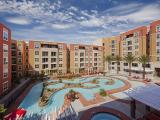 Feb 2019:
I am so excited my son found the

perfect

place to live. Having your child

away

from you is hard-but now that I know that he has a

safe

place to live I could

not

be happier. Jeana and the staff at The District absolutely

love

their jobs and you can tell, they are the

BEST

!!! So many options within this community-absolutely

beautiful

!!!!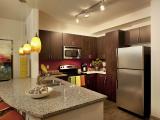 Feb 2019:
Very

well

maintained ,

safe

and

clean

. No

issues

seen so far.

Great

community to live in.

Great

location, very

close

access to campus and Taco Bell! Interiors look

great

, cabinets and other are so

convenient

where needed. Staff has been

nothing

but helpful! Will surely recommend to friends.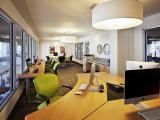 Feb 2019:
My son is moving out on his own and I am so excited about this place. We really think this is the place for him. The staff was

friendly

, they have

events

, and feel comfortable this would be the

best

community for him. Thank you for your hospitality during our visit.

Clean

place!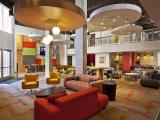 Feb 2019:
The District is very

nice

. I

enjoy

it very much and have only had a few

issues

with my apartment. Review from Google
Dec 2018:
I

love

visiting my friends at the District when I'm in town! They have the

best

staff and

great

amenities for residents. The rooms are

clean

and

spacious

. Review from Google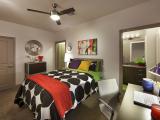 Dec 2018:
This place is

awesome

! They've got it all! The pool, the community, the

events

the CA's put

together

are

awesome

. I

love

living here I wish I could live here

forever

! Review from Google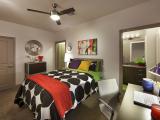 Dec 2018:
I think it is the

best

student housing

near

ASU in tempe. I loved it there. The rooms are super

nice

and

clean

. Also the common areas like pool lobby and so on are very inviting. The stuff is

very helpful

and they do a

great

job. We always got some fresh

water

,

coffee

and popcorn for

free

. I also liked that there was a

security

guy at the front desk during the

night

. I would definitly live there again Review from Google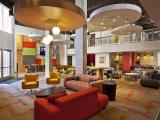 Sep 2018:
The District is

great

! I've visited my niece there many times and the staff has always been really

friendly

and helpful. The apartments and amenities are so

nice

...I wish I lived there when I went to ASU! Review from Google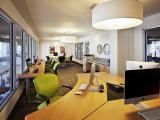 Sep 2018:
I am going on my second year living at the District on Apache and I can

not

wait to renew for my third. All of the community assistants are kind and always go above and beyond to make me feel at home. The District is always throwing

amazing

events

with tons a

free

food and gifts (hello college kid here!!) and is always really

clean

(and always has a really

nice

smell

to it). I

love

the study rooms and the 24/7 computer lab (WITH

FREE

PRINTING WHAT????? THEY EVEN SUPPLY

PAPER

) and let's

not

forget that at the end of my day I can chill in the huge hot tub or float around their

lazy

river. It is also walking distance from campus and some tasty food (Thai Basil and Sals are my favorites!).

Big

shout out to the maintenance people for handling all of my request in a timely

professional

manner as

well

as management for helping me handle a roommat Review from Google
Sep 2018:
I have so loved living here. I

love

with my two besties and I truly needed to move here in this season of life. I went through something

sad

recently and the community and space that I live in has helped me take my mind off of things and let me live my

best

life! I

love

the District and

would recommend

it to anyone! Also the amenities and living spaces are top notch! Review from Google
Jul 2018:
I

love

living here at the District! I have meet so many

great

friends and everyone is so kind and inclusive. I also

love

all their

events

they put on (

free

food!!) Review from Google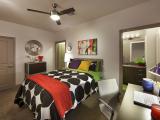 Jun 2018:
one star

is too high I would give 0 if I could! The Internet is

GARBAGE

! If you are a gamer

BEWARE

AVOID

AT ALL

COST

! I am a gamer and I'd wish I

never

came here if I knew the internet was this

awful

. Multiple disconnection

issues

, low ping surprisingly and

fast

upload download (

not

as

good

at cox or fiber, but

decent

for a community network), but

none

of the speeds matter if every 2 minutes the connection is

lost

and reconnected a minute later.

doesn't

have any option to pay for your own connection. Technical Support from their internet provider "Fixed" the

problem

or at least that is what they tell you. There is no getting around this, if you play any sort of online game, watch any sort of stream/movies, or basically use the internet for anything but checking facebook.

AVOID

THIS PLACE! Other residence

trash

the courtyard and blast music all Review from Google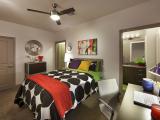 Jun 2018:
I've loved every minute of living at the District! it has

great

amenities, a

great

maintenance staff, and

great

employees overall! everyone is always so

friendly

and

help

whenever any sort of

problem

arises. the location is

great

as it's super

close

to ASU so I don't have to

worry

much about a commute. i've found the District to be such a

great

living environment and 100% recommend living here! Review from Google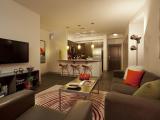 Jun 2018:
I

love

living here! It's really

close

to ASU and all of the amenities are

wonderful

. The maintenance and management are all

great

and really

care

about the residents. I would highly recommend living here! Review from Google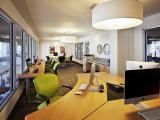 Jun 2018:
I

love

all the amenities and the staff is always so

nice

and helpful. I

love

that you're able to checkout dvds from the office and of course the

lazy

river!! Review from Google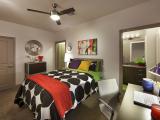 May 2018:
I have lived here for

close

to a year now and the

amazing

office and maintenance staff have done everything to make this the greatest living experience possible. The amenities are like no other living in Tempe, they've got even better internet connection now after the upgrades, and its right next to campus. In my opinion the memories, experiences, and lifestyle you get to

enjoy

here are worth it. There's no other place in Tempe I'd want to call home! Review from Google
Apr 2018:
one star

is MY PERSONAL EXPERIENCE. The actual rating is probably accurate at 3.5 I say this because for me the Internet is

GARBAGE

! If you are a gamer

BEWARE

AVOID

AT ALL

COST

! I am a gamer and I'd wish I

never

came here if I knew the internet was this

awful

. Multiple disconnection

issues

, low ping surprisingly and

fast

upload download (

not

as

good

at cox or fiber, but

decent

for a community network), but

none

of the speeds matter if every 2 minutes the connection is

lost

and reconnected a minute later.

doesn't

have any option to pay for your own connection. Technical Support from their internet provider "Fixed" the

problem

or at least that is what they tell you. There is no getting around this, if you play any sort of online game, watch any sort of stream/movies, or basically use the internet for anything but checking facebook.

AVOID

THIS PL Review from Google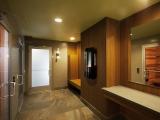 Mar 2018:
Love

leaving

at the District!! I feel very

safe

comfortable and relaxed living here! Very cute apartments and

friendly

living environment!

definitely recommend

living here!! Review from Google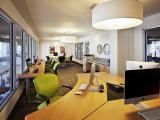 Mar 2018:
Just signed my lease! As a first time apartment hunter, it was

difficult

to find a place so

close

to campus,

quiet

, and with such

great

amenities! The computer lab and study rooms are

great

, and the floor-plans are

great

for the price. It seems like an

amazing

community. Shout-out to Taylor, who was super helpful and

courteous

on the tour, and when I was having trouble with the application. The staff seems very capable and I am so looking forward to my year here! Review from Google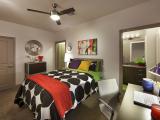 Mar 2018:
Close

to campus and has the

best

maintenance team anyone could ask for,

great

at their job and more importantly

great

people. Review from Google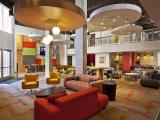 Mar 2018:
The District on Apache is definitely a

great

place to live. There's

nothing

better than getting home from class and floating around in their

lazy

river. I always recommend living here to all my friends at ASU. Review from Google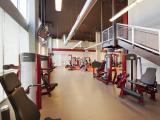 Feb 2018:
I

love

living here! Location is

perfect

and the amenities are everything I need to be successful in school.

Love

the modern apartments and the staff is

very helpful

Review from Google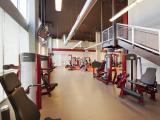 Feb 2018:
Godawful internet 5 months of talking to their

garbage

internet provider that you

cannot

switch from. THIS IS THE RESPONSE I GET admitting the internet is

trash

and will

not

improve. There is

NOTHING

they can do. It has been 2 weeks since this response and the issue is more prevalent than ever "I wanted to send you this message to keep you updated on the situation. Tier 3 we concluded that your current issue is related to network bandwidth capacity. Your community has a dedicated speed provided to each resident on the network. Based on the number of users and connected devices, there may be times when the network exceeds its current capacity. This may negatively impact connection speeds. We

cannot

increase

this capacity on our own, but continuously work hand-in-hand with the community management toward a solution. Thank you for your patienc Review from Google