Additional Reviews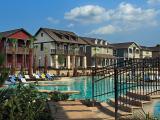 Jan 2019:
I have lived here for 2 years and

happy

with the decision. The cottages are a

great

property and the staff is

happy

to

help

with anything that comes up. Have met many friends here and

would recommend

it to anyone. Review from Google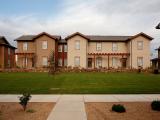 Jan 2019:
The pool is definitely one of my favorite parts about the Cottages! Maintenance is very

good

about responding to

issues

. Everyone in the office is super helpful and friendlyThe managers in general are also very

quick

at responding and always there to

help

! Overall, I

definitely recommend

living here! Review from Google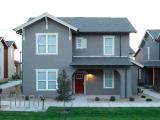 Dec 2018:
Love

all the staff, they make me feel welcome and at home! Couldn't be happier with my decision with the Cottages. Review from Google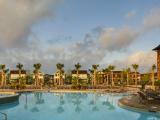 Dec 2018:
The staff make the w

hole

moving process so

easy

!

Best

staff in a housing company in all of Arizona Review from Google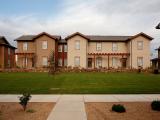 Nov 2018:
Bad

,

bad

,

bad

.

1 star

is too many. I've

never

felt compelled to write a scathing review of anyone, until now. These people pressured my daughter into signing a lease, even when the information on the lease was incorrect. They had

not

done a financial report (she has no assets or net worth) and she had no agreement for co-signature. Because the lease info was incorrect, my daughter was

not

even eligible to live at the Cottages of Tempe. The Cottages of Tempe folks have now attempted to extort money from my daughter via a collection agency, and as absurd as this sounds, without any signatures or discussion with me or my wife about cosigning her lease, they have the same collection agency trying to to get us to pay for the supposed lease. They say we owe them $9000 dollars. Of course I will have to dispute this and deal with the credit agency Review from Google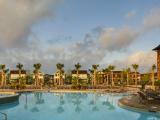 Oct 2018:
Love

here! The staff is super

friendly

and when I was

stuck

in a parking spot a guy from corporate came and helped me moved it with no questions asked. Also it is a super

friendly

environment and a

great

way to make more friends Review from Google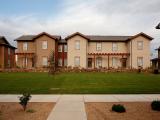 Aug 2018:
Absolute

worst

place I have ever lived. They put

charges

on your account with absolutely no reason. They take years to get back to you,

lose

a lot of important documents. The extra amenities are always

broken

. The owners and managers are childish and are very

disrespectful

. Review from Google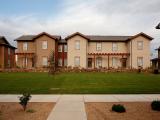 Jun 2018:
Lived here for 2 years and absolutely loved it. I had a balcony that overlooked the pool which was always a stunning view. I loved having

free

tanning beds and laying out at the pool. Although it is about a mile

away

from campus, the shuttle was extremely useful so I

didn't

have to look for / pay for parking on campus. I have

never

met so many people and felt involved in a tight knit community as much as I did while living here. I

would recommend

The Cottages to all ASU students looking for a home

away

from home while they're at school. Review from Google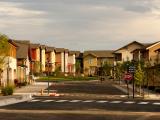 Jun 2018:
Easily the

best

place in Tempe to stay while attending ASU. Unlike the typical student housing in Tempe, instead of apartments these are more like townhomes. The shuttle that drops off on campus saved me a ton of money on parking during my 2 year stay here. Some of my

best

college memories have been made at The Cottages and I would

definitely recommend

this place to anyone looking for somewhere to live after their freshman year at the dorms. Review from Google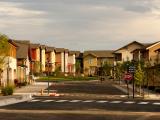 Jun 2018:
I

love

it! It is a home

away

from home. I

love

the

friendly

staff and how there is valet

trash

! HOW

COOL

IS THAT!?

Best

decision! Review from Google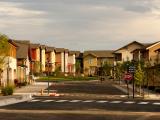 May 2018:
There are so many things

wrong

with this place. First of all, it's

dirty

and

disgusting

. Even the houses are built

poorly

! Door frames are lopsided! Also the towing/parking situation is

horrible

! When you get a parking permit, you have to park on the other side of the building which is a journey! Then if your permit is incorrect at the slightest bit, be prepared to get

towed

. Do

not

ever come here or move here. Review from Google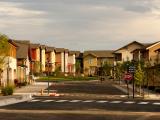 Mar 2018:
Love

love

love

this place! I couldn't have chosen a better place to live. Seriously take the Cottages into consideration to live at Review from Google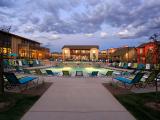 Mar 2018:
The staff is super helpful and very accommodating.

Great

place to live! Review from Google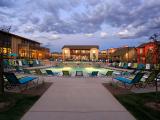 Feb 2018:
I live in a 5 bedroom cottage with my friends and it's

amazing

.

Spacious

and

clean

. Amenities are useful. Staff is

always helpful

and understanding. Way better than the dorms and less

expensive

too. People always

complain

about the

limited

guest parking but that's because majority of them are reserved for actual residents. I

love

it here and renewed. Definitely check this place out! Review from Google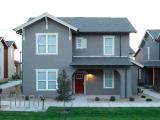 Feb 2018:
Excellent

Location! and the staff that I worked with [ Wendy & Sydney ] were extremely accommodating and helpful when I came to tour. Review from Google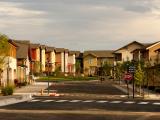 Feb 2018:
This place is

beautiful

and it's tons of

fun

for college students who are social and want to make friends! I highly recommend living here! :) Review from Google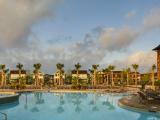 Nov 2017:
I have lived at The Cottages of Tempe for 3 years now—if that tells you anything at all. I was drawn to living here Fall 2015 as it was so much cheaper than where I lived at the time. I actually

broke

my lease after 2 months at the other apartment and signed a

new

one with The Cottages. I lived half a mile from campus at the time (which seems more appealing) but the thought of walking 10 minutes to class in AZ heat is

disgusting

in comparison to The Cottages who pick up their residents at their doorstep and drop them off nearly in front of their classes. Plus, where else offers a little community neighborhood with a bunch of your friends as neighbors? This past spring I did try to move somewhere else and experience something

new

, but after some looking around, I realized The Cottages was the

best

deal for student housing in Tempe so I stayed Review from Google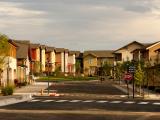 Nov 2017:
Really

fun

and social place. Management is really

easy

to work with and they try to provide a relaxing environment to residents. I would definitely recommend The Cottages to anyone looking to live off campus. Review from Google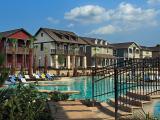 Nov 2017:
The Cottages is

great

! I

love

the space,

love

the community & the

free

food always given! The shuttle is also amazzzzing and just feels like home here so

love

the property!! Review from Google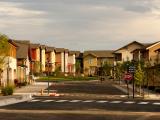 Oct 2017:
Just

terrible

.

Good

social environment for the first few weeks of living during the day. At

night

you will get

fined

and guests have to get parking passes anytime after 9pm online. Friend stayed till 10pm and got car

towed

and had to pay +$150. Several amenities did

not

work or function properly for a span of several weeks including hot tub, sauna, and some of the machines in the weight room, which is lacking to start with. Had a registered

party

with the office and three people were seen on camera at 1130 sharing a drink,

not

being

loud

, while you're

not

aloud to be outside after 11 and each roommate was

fined

$100. Nobody had called in a

complaint

but management saw on the cameras those people standing there. Although it seems that people are very trigger

happy

when callimg in

complaints

. There is dog

poop

on most of the grass patches that a Review from Google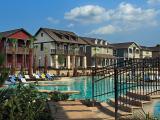 Oct 2017:
Terrible

Pass on this one Do

not

waste

your time or money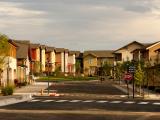 Sep 2017:
Perfect

for ASU students! It is very community oriented and the staff is very

friendly

. Loved living here the past 2 years! Review from Google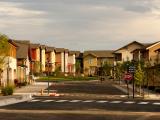 May 2017:
Hands

down

the

worst

living community for college students. While they may try to make the place seem

nice

with their amenities and occasional food in the clubhouse, they are running a corrupt system with the towing company to profit for themselves. Even though the property is gated with

PLENTY

of

free

and open spaces for guests to park at any time of the day, they have a towing truck in there at all hours ready to take your car from you at the slightest

mistake

. I accidentally parked 2 spaces

away

in an empty guest spot than the one I was assigned, and in the morning came out to find my car was gone. Review from 5/18/17 on Google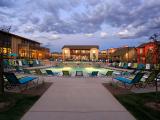 May 2017:
My living at The Cottages was cut short

due

to a surgery. But it is a

beautiful

safe

and

fun

complex. Has everything a student needs, including transportation to school. Would live there again! Review from 5/10/17 on Google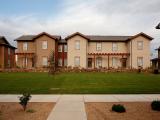 Feb 2017:
Great

community for ASU students! The amenities are

awesome

, management has really stepped up recently and has made this place the

best

place to live in Tempe! 100% recommend!