Additional Reviews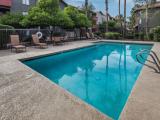 Jan 2019:
Very accommodating,

pleasant

atmosphere, office staff is

lovely

and so helpful!!! My renovated apartment is

beautiful

, and my dogs feel right at home. Review from Google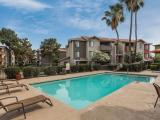 Nov 2018:
Definitely a

great

place to live. Super

spacious

apartments with

plenty

of parking &

well

kept outdoor areas! Plus the location is

awesome

. Obviously this complex is

not

some fancy condominium high rise, but for the price & location you get MORE than you pay for in Tempe! Only

complaint

I have is we have neighbors whose kids are always outside

screaming

at the top of their lungs almost every day/

night

(& I mean like, really, at the top of their lungs) as

well

as it floods like

crazy

in the parking lot after a huge rain storm. Other than that I am incredibly

happy

living here!! Review from Google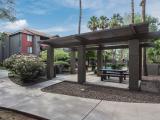 Nov 2018:
Not

safe

at all. My stroller and bike was

stolen

. Packages

lost

and drag dealers inside the complex. The staff are

nice

only at the time of signing the lease and they

change

afterward, completely.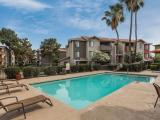 Oct 2018:
Super

happy

I found this place!!! My son and I were looking for a place and so glad we stopped in! The staff is incredible. Super upbeat and enthusiastic. Made me feel like they were glad I was there...even though I had to come after work and got there later than I wanted to. The apartments are super cute, but I need a 1 bedroom with a washer/dryer and clearly everyone loves them...so they are all out for now. :( but it's a

great

price and it's gated Review from Google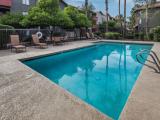 Oct 2018:
I have lived on this property for 2.5+ years and have seen management

change

more than once and they are doing a

great

job! I have loved living here. Work orders get finished

quickly

. Same day.

Great

commute to many places, next to the freeway for

easy

access but you cant hear it. Review from Google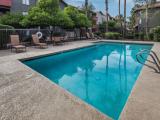 Oct 2018:
Amazing

apartments, even better management. Anytime you need

help

or anytime there is a

problem

it's treated with urgency and precision. Definitely

would recommend

to anybody looking for a place conveniently located in Tempe. Review from Google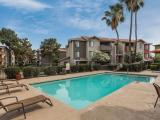 Sep 2018:
I went and looked at a lot of apartments,

smelled

nice

, a lot of trees outside, the boy and girl in the office both were

nice

and full of energy very different from the five places I went and saw that day. Also they showed me an empty apartment i couldn't actually pick

not

one they make

nice

with furniture that looks

nothing

like the apartment you get the day you come to move. She also told me and showed me all the

new

stuff they are doing to gym. I saw they wanted a review from the people that live there since i had a

positive

experience wanted to share. First impression is so

big

and no one else seemed to know that when i was looking for my

new

home. Thank you. Review from Google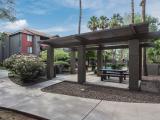 May 2018:
This is the shittest place I have ever lived in. The

worst

management, they are always trying to

charge

you more. They shut my bathroom for a day and asked me to

not

use for a day until the maintenance guy comes and fixes it "how could I live a day with no bathroom'. They shut

down

the

water

so many times with no warnings us, so you shower and suddenly there's no

water

. You always hear different stories to

charge

you more. If you want home, don't ever think to come here. Review from Google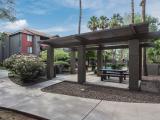 Apr 2018:
This place is absolutely

terrible

. I hope someone reads this

warning

. I've been here for over a year and have seen all the same stuff people have

complained

about

bugs

, unannounced

water

shutoffs, etc. But, what's really

bad

is the constant noises every single day. The apartments surrounding mine have been under renovation for almost a month now. Every morning, they start pounding and banging,

noisy

power tools and

don't

even get me started on the leaf blowers. I just

complained

about the tripping/

fire

hazard

the contractors

left

in front of my door over the weekend. Plus the neighborhood directly behind this place is very

sketchy

. I'd suggest owning a

gun

. Glad I'm almost out if this

nightmare

of a place. Management will just make empty apologies but, it still

doesn't

fix the situation. Review from Google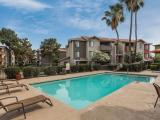 Mar 2018:
Cameron Creek was

great

when I moved here 1.5 years ago but since

changing

staff, ownership, management, and the name, it has turned into a dumpster. Front desk is absolutely NO

help

whatsoever, with anything! I split rent in half with my roommate and they are now saying we

cannot

pay with cards in the office, which is the only place we can pay half and half of rent. Why do WE have to pay MORE every month to travel out of our way to get money orders for rent, and money orders

cost

money to get too! I've also started seeing

roaches

in the last 2 weeks, which means they

aren't

keeping things up to date with repellents. We're also

not

allowed to get our own packages anymore, which I

don't

trust at all bc in every other apt complex I've lived in that

didn't

allow this, I've had packages mysteriously

not

get delivered when the tracking says it w Review from Google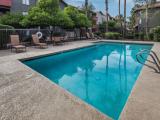 Dec 2017:
Nice

place to live,

clean

. Maintenance

is helpful

and

fast

. Caleb in the office is a

good

dude. He will

help

you and make you feel at home. Review from Google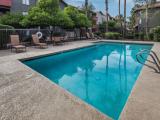 Dec 2017:
Friendly

, inviting community. Caleb is one of the nicest and most helpful employee in the office or anywhere for that matter. He always makes sure you understand what is going on and helps you as

fast

as he can.

Great

maintenance guys too. All around

great

place to call home! Thanks Caleb and Corey! Review from Google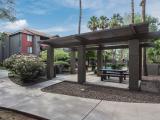 Nov 2017:
I have lived in this complex for less than 3 months and have experienced more

issues

than any other place I have lived. The complex is seemingly

nice

enough with 2 pools, a hot tub, a basketball court, and a volleyball court that is pretty much unusable. I have a

spacious

apartment with a walk-in​ closet. Despite these seemingly

nice

amenities​, I would

never

recommend this complex to anyone. If you're in a rush and do

not

want to read this long post, the main issue is simple - SCORPIONS AND BLACK WIDOW

SPIDERS

. About a month ago, I requested the repair of a drawer that

fell

out every time​ it was opened, the repair of my screen door which no longer slid and did

not

shut properly, as

well

as the closet inside my apartment which came off the tracks after simply trying to open it one day. After requesting these fixes, I came back from vac Review from Google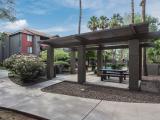 Nov 2017:
TONS of

roaches

, TONS of scorpions(14 in a year), PLUS a honey comb in our balcony that last more than two weeks there because management was of no

help

. Caleb Franco was the

worst

person in management, he always treated us

bad

when we went to ask for

help

to the office, and he

never

responds the phone in the office in working hours when he's alone. A couple of times I called, and I was looking through the window how he likes to

ignored

the phone until after 10 times. He is

rude

even with their coworkers. Review from Google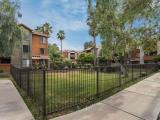 Oct 2017:
Okay

, this is my honest review and I definitely think that it deserves this rating because this place is a

nightmare

. I've been living here for maybe around 4 months now and it's been

hell

. The reason for that is because we had a

roach

infestation

for a long time and we even went to the office God knows how many times to fix it but it's

never

been fixed... After living here and signing all the papers I feel like I've been cheated on with the lease. There was even a

leak

in the ceiling for some odd reason from our pipes from the air conditioning.

Not

finished there though. There are people that do landscaping with leaf blowers, and lawn mowers, etc... that decide to do it almost every 2 days or something starting at 7 or so in the morning!!! It's so annoying especially if you're trying to get

sleep

. They

don't

care

and will go literally right n Review from Google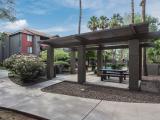 Jun 2017:
I've lived on these apartments for 3 years and

never

had a

complaint

. In fact a renewed for another 15 month

contract

. But the reason I'm giving it 3 stars is because of the

new

front staff, specifically Linda the leasing manager. She made renewing my lease

difficult

, she promised me $200 off my next rent which I

didn't

get, she

lost

my proof of insurance and

left

me 3 letters about it on my front door. She is very disorganized and in fact seems to be a little overwhelmed. If you can get over her pretty much a

great

place to live. Its quite,

clean

, and pet

friendly

. Review from 6/2/17 on Google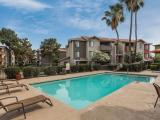 Mar 2017:
The front staff was incredibly helpful during move in. There were some initial

issues

with the paperwork but XXXX and XXXX did everything in their power to

help

, despite XXXX being on vacation at the time. I'm very

impressed

by their dedication. The apartment itself is

nice

. We leased a classic two bedroom, it's age shows a little but it seems to be in

good

condition. A couple instances of paint chipped here and there, but very

clean

overall. The layout is

nice

, and there is

plenty

of space for two people in their twenties. The front entryway is a little too small to get a medium sized couch through. Review from 3/14/17 on Google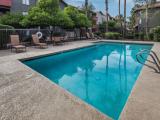 Dec 2016:
I used to live here back in 2014 and I must say If I

didn't

have to transfer my job I would of continued to renew my lease. The office staff is always so

happy

and with a

great

attitude helpful. I went and did a tour a couple of months ago and saw how

beautiful

they have kept the property looking and still to continue to make the property look its

best

. Thanks you for my first apartment when I attend ASU and the

great

experience during my stay at Cameron Creek apartment! Review from 12/16/16 on Google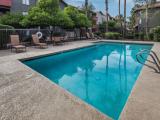 Apr 2016:
Cameron Creek is easily the

worst

apartments I have ever lived in. They offered 200$ off rent if you refer someone but

don't

actually give it to you until 60 plus days later after constantly harping on them.

Not

to mention the

poor

customer service in the office. They act like they are doing you a favor when you are the tenant. The absolute

worst

thing is landscapers every SATURDAY morning at 7:30am. This happens to be my only day to get

sleep

and is now gone and forces me to wake up with a

headache

. Called multiple times to get my light fixtures fixed but 7 months have gone by and still

nothing

.

Worst

place ever. Review from 4/28/16 on Google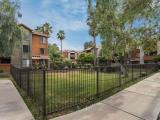 Apr 2016:
Falsely claimed gated community stated on Yelp gates been

broken

since 2014 Staff is

not

as

friendly

and

professional

as they should be. Multiple

break

ins each month in cars and random people

knocking

on your door at 3 am for money. Officer XXXX of Tempe PD stated that this was one of the most frequent areas in Tempe for

break

ins and disturbances, about 3 100 block circle around the community is a

bad

area. Review from 4/3/16 on Google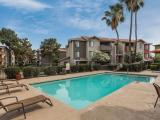 Feb 2016:
Hello I

enjoy

living here at Cameron Creek Apartments. I have already referred 2 people. They move in this month and i'm sure they will say the same as I do. This is a

great

property. Review from 2/27/16 on Google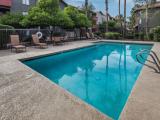 Aug 2015:
Unorganized

management and low-quality housing.

Cockroaches

. Roof

leaks

. Outside floor board deterioration. Missing fridge parts. Shabby front door with

malfunctioning

dead

bolt. Stayed in apartment for 2.5 months. Cock

roach

problem

was

never

resolved after 5+ meetings with management and apparent undocumented visits from exterminator. Exterminator only comes once weekly. Roof

leak

was taken

care

of within 2 weeks. Floor board deterioration was

never

resolved after 5+

complaints

. Review from 8/1/15 on Google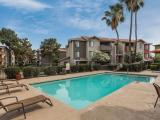 May 2015:
We can say that this place is

good

but administration is definitely

not

. In my second day I went to the woman in the leasing office to get my keys, but instead she gave a lot more papers to sign than in my first day. No

problem

, but then she was saying a bunch of nonsense about address

change

while this is my first address in US and she said that I'll receive mails to my

old

address which of course I

don't

have... The

problem

doesn't

reside here but in the fact that when I wanted to clarify this point, she said to me apparently YOU

don't

UNDERSTAND ENGLISH, AND I TRIED MY

BEST

, SO TELL YOUR FRIENDS MAYBE THEY CAN

HELP

YOU. Review from 5/5/15 on Google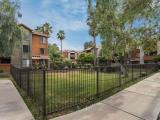 Feb 2015:
Awesome

place!

Great

location, the

best

staff you could ask for, and it's a really

nice

looking place! I'd recommend it to just about anyone. Review from 2/18/15 on Google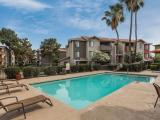 Aug 2014:
Great

apartments

great

management Trish will take

care

of everything needed would still be living there if i was in state

would recommend

to everyone

5 stars

Review from 8-3-2014 on Google