Back to Previous
Close Tab
Additional Reviews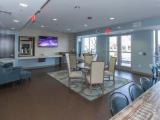 Mar 2019:
The people at SOL are so kind and on top of everything! Had to

change

my lease, they remembered my name, and were so understanding and helpful with the w

hole

process.

can't

wait to live there! It looks so

nice

. :) Review from Google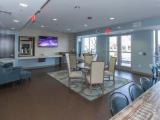 Mar 2019:
The leasing process has been

easy

! When I first went to check the place out I was a bit skeptical because of the price. But, after searching everywhere around Tempe, this place grew to the top with all the amenities included. I toured a total of three times and each time we were given answers to the questions we needed. I

can't

wait to live here! Review from Google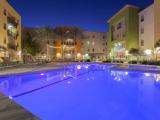 Mar 2019:
I'm so glad I have found SoL, this is a

great

place to live. Office staff is

amazing

, The units are

great

and

nice

. This is highly recommended for student living. I been living here sense fall 2018 and still loving this place!!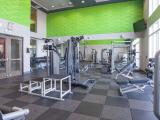 Mar 2019:
I have seen so many different reviews about SoL, but in my opinion, I

love

it here! The management is

amazing

and everyone is so

friendly

and welcoming. The trolley is so helpful with getting to and from campus. I recommend this place to all my friends!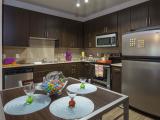 Mar 2019:
SoL is

awesome

! I've only lived here for about a year but I

love

it here! The amenities are always

clean

and they're always doing maintenance and replacing things to make sure things are always up to par for the residents.

Rob

(the manager) was super helpful when I was having roommate

issues

. Everyone that works here is always really

nice

and are always ready to

help

.

I like

living here so much that

I renewed

my lease!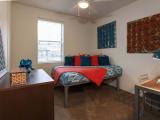 Mar 2019:
I appreciate the upgrades Sol has made over the past few months. As a community, it has come a long way. The facility is

beautiful

because we have some of the

best

amenities in Tempe. The management really works hard to keep residents informed and prepared for everything. I

just renewed

for a studio apartment for the fall, so I'm very excited to make my

new

living space home

away

from home :)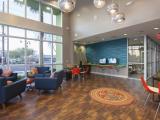 Feb 2019:
I am so glad my friends and I found an

amazing

place to live next year! Every time I walk in I am greeted with a warm smile and a greeting. The rooms are an

amazing

size and it is a

great

place for student living! I can

not

wait until I am moved in and living there! Review from Google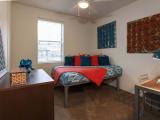 Feb 2019:
I have found my

happy

place! From the very start of the application process Aaliyah was available and accommodating, so

friendly

, personable and understanding. The property has everything a student needs. The on site amenities are

awesome

.

Great

quiet

space for study...and the

furnished

units make moving in simple and stress

free

. LIVE AT SOL! - it helps that I am also only a 32 minute walk to Cubs spring training games too! Review from Google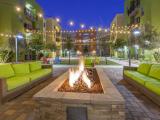 Feb 2019:
Tried to wait as long as possible to

leave

a review but honestly feel like I need to

warn

people who are looking into living here next semester. If you are a light sleeper or are planning on depending on the shuttle DO

NOT

sign a lease here. There have been way too many times where I go to wait for the shuttle and it's

not

even running. Also, there's supposed to be 2 shuttles running at a time and there's almost always only one shuttle running at a time. When the shuttles actually DO

run

, they also sit on campus for about 30-40 minutes waiting for the shuttle to fill up (because they only have 1 running) so your total commute time is about an HOUR when the complex is 10 minutes

away

from campus. There's

never

a consistent driver, it always changes. This place is just a

mess

. The rent is cheaper compared to most places but after living Review from Google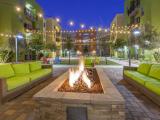 Jan 2019:
I

love

living at SoL! No matter what questions I may have, everyone is always so eager to

help

me out.

Best

home

away

from home!!! Review from Google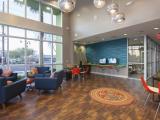 Jan 2019:
This place has been

great

to me and my roommates thus far! The complex is absolutely

beautiful

and

well

-maintained. I

love

how I pay one flat

fee

for unlimited electricity,

water

,

trash

, parking, etc. along with rent. The staff is super personable and helpful.

I renewed

my lease for next year too! I

would recommend

this to anybody, you

won't

regret

it! Review from Google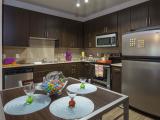 Jan 2019:
Great

apartment complex! The utility package with all amenities included was a huge factor in decided to move here. Management is

great

, and I have

enjoyed

living here thus far. I would highly recommend this complex to anyone, and already have to many of my friends. Review from Google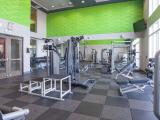 Sep 2018:
I visited a friend to study, and was blown

away

by the facility. Very

clean

, modern, and comfortable conditions defined my experience while at Sol. Kayla was the one who showed me around, and was a very warm and welcoming personality. Would

definitely recommend

to a friend, and I am currently thinking of signing a lease once my lease is up. Review from Google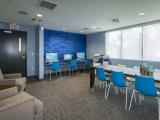 Sep 2018:
I

love

living in this apartment. It has

great

amenities, is

well

kept, and is a

great

home

away

from home. The staff is very

caring

and

always willing

to

help

. One of the community assistants, Kara, is always readily available to assist the residents. She's so

nice

when I come

down

to get packages and is

knowledgeable

when it comes to any questions I have. Review from Google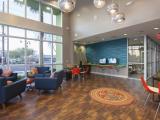 Sep 2018:
Very

professional

and

caring

staff. Everyone was

always helpful

and had a welcoming smile. I would often call maintenance for a range of

issues

and they have always gotten to the

problem

and fixed it within 24 hours. Rent price was

great

considering all utilities and electric was included. On top of that, the complex provided a shuttle to and from campus which saved quite a

decent

amount. Complex was ideal for students. Review from Google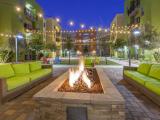 Sep 2018:
I

really like

d this complex a lot, my friend lives here and I thought it was a

great

place. It was always really

clean

and the amenities are the coolest I've seen by far. I think it's really

nice

that they have a shuttle that takes them to and from campus during the week,

not

a lot of places have shuttles and they have two which is so

nice

. Definitely one of the

best

places to live on a budget, just wish I'd chosen to live here too. Review from Google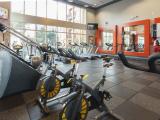 Sep 2018:
Met with Jessica for a tour of the property. She was helpful,

knowledgeable

and

friendly

. She was able to demonstrate all the property had to offer and she sold us! We are extremely

happy

with our decision to lease at SoL. The rate is reasonable and the amenities are

excellent

. SoL takes pride in the appearance and the cleanliness of the property. I see the staff doing rounds hourly and keeping the common areas

clean

. The workout room and study areas are roomy and very accessible. My daughter feels

safe

and has

easy

access to food, transportation, and supplies

due

to its

great

location and shuttle. There are many social things to do on the property like BBQ, sand volleyball, and the pool. It's a

great

place to entertain and it's a

quiet

environment given its size. It has been a

great

choice for our daughter and I would highly re Review from Google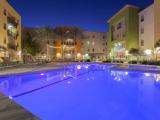 Jun 2018:
I am writing this review to

help

new

students choose a place. I am living here for 10 months now and everything is

great

, I was

lucky

I got

good

roommates and the apartment amenities and services compared to the price is the

best

in town. I

love

the gym, study rooms, and the

free

Starbucks

coffee

. The management is

good

and the maintenance people are

amazing

, they will be at your door in moments. If you sign a lease with a

good

promotion (I got a $500 gift card) you will get the

best

price in town. If you get a poolside apartment, it wont be as

quiet

as the volleyball side, and the

best

is to get one on the east side where you will have the

beautiful

sunrise in the morning. Review from Google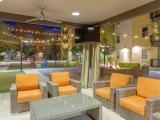 Apr 2018:
I've lived here in a studio for 9 months and I

wouldn't

recommend this place for students who are in a STEM major or a major that requires consistent,

quiet

studying. However, if you're in a major where you can

party

a lot and still get your degree, this may be a

good

fit for you. The STAFF hosted a

party

last weekend (the weekend before

finals

) where they brought in a DJ with

ridiculously

massive speakers and blasted music all day Saturday. It was so

loud

that I went into my bathroom in an attempt to try to get to a quieter area but it was so

loud

outside, the music was literally coming through the vents in the bathroom ceiling as if there were a speaker mounted there. I tried ear plugs as

well

, which did

nothing

to

help

and I

wear

hearing aids for hearing loss from serving in the military. They could have had their

party

(SOL-chella) with Review from Google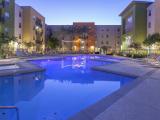 Apr 2018:
First few months were ok. The longer I lived there the more I wanted to

leave

. Staff were

not

the most helpful. I felt like they put the needs of the company before the residents. Kitchen drawers

broke

constantly and fixes

never

lasted very long. WiFi can be

unreliable

. Several times it shut

down

in situations that were less that ideal. They have a shuttle that goes to and from campus but the shuttles are non

efficient

. I can't count how many times I had to wait up to 40 minutes on campus because the bus couldn't even fit 20+ people. AC in the buses didn't always work and that is

not

ok in Arizona. Moving out next year and can't wait. Review from Google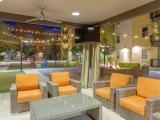 Mar 2018:
Lived here for two years and moved out last May just didn't get around to writing a review. Judging by what other reviews are saying

nothing

changed

but I did however was

forced

to pay a cleaning

fee

even though I moved out in May and the random roommate was still there and

trashed

the place, I was

charged

not

the random they placed me with and when I asked for pictures of the

damages

and

trash

they said they would get it to me but

never

got them. The college kids who work in the front office are

arrogant

thinking they have some sort of power, and to top it all of I was paying 850 a month in a three bedroom so were my roommates for 2550 a month you can get a house that you can't hear everything outside.

Best

advice I can give is live literally anywhere else there's a reason this place keeps

changing

management. Review from Google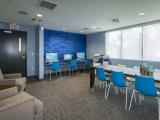 Feb 2018:
This is the third year living here. I'm very satisfied here when I moved in first year. It's

awful

since the management

changed

. I don't think is a reasonable price for residents. Firstly, the rate of renew is moving

fast

. When I missed the first promotion, the stuff told me price doesn't come back. And then they said the another promotion is

good

price with $100 gift cards to the first 25 people. The monthly rate is $53 higher than current rate. Alright I agree to sign. In just a week and half, they send me a

new

promotion. It's lower than $75. Seriously, It's

ridiculous

. I ask them to match my price, they always say

sorry

. They

cannot

do this. I'm so

mad

with their attitude. It's

not

a concrete solution. It's

not

fair to residents who renewed earlier. Secondly, the shuttle policy is unrealistic. They post

new

policy that th Review from Google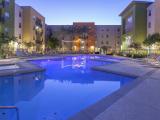 Jan 2018:
Used to be called regents on university. The management is still

awful

and the amenities really aren't that

good

. You can even use their dog park, it's more of a

pee

spot with

dirt

. The grills are always

dirty

and the

cops

get called

all the time

s for

noise

and

drugs

. Don't move here! It would be cheaper to just rent a room from someone. Try Craigslist or a roommate app. Sol (regents) is waaaay over priced!! The gates

never

work and

cops

are called

all the time

for

break

ins as

well

. $1500 worth of my BF's stuff was

stole

from his car the day we moved in and his bike chain was busted and bike

stolen

as

well

. This place is a s***

hole

! Review from Google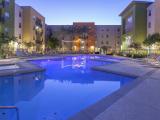 Jan 2018:
If you're into the

party

and

loud

scene then this is the place for you. This complex is filled with people who are

inconsiderate

of other people and blast their music

all the time

. Walls are so

thin

, you can hear your neighbors

close

their doors or my personal favorite, the monologue coming from their TV or the lyrics to their music. If you live facing the pool, people are there

late

nights

blasting their music as

well

. Calling the courtesy patrol hardly ever helps and letting the office know

doesn't

help

, either. When I first moved in, the floors were so

dirty

even though they say they had people

clean

them. It probably took me mopping 3-4 times to get the black off of the floor. We

didn't

have the sectional piece like they say comes with the apartment from the model, we got some 3 seater couch. However, they replaced the couch with the sec Review from Google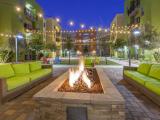 Nov 2017:
This has been a

great

place to live. Really

enjoy

the out door volleyball area and outdoor lounge. Gym options and updates have been

great

. I normally

don't

write reviews, But after seeing all these

horrible

reviews about where I live I had to give my opinion. This place is

awesome

place to live! Management has recently

changed

which has made a huge difference on the managerial side. Review from Google