Additional Reviews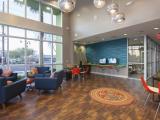 May 2021:
buy cialis online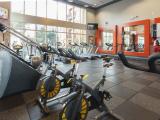 Jan 2020:
Aaliyah

doesn't

work here anymore so the complex has pretty much gone

down

the drain.

Rob

, the general manager, is

nightmare

to deal with. He is extremely

unprofessional

and treats his tenants like children. The buses that SoL uses to lure you into leasing an apartment this far from campus

never

run

on time, are usually

broken

down

, or just nowhere to be found. The pool has been

closed

down

by the county for over a month and as far as the tenants know

nothing

is being done to fix it. It's padlocked on all gates by the city. They

haven't

sent any emails to us about it. If you want to live somewhere worth your money just go to Rise or Nexa.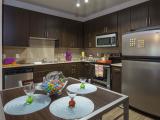 Jul 2019:
I

cannot

wait to live here next semester. Aaliyah and the rest of the staff have been so patient and helpful throughout the leasing process. I had originally signed a lease somewhere else, but once I toured SoL, I knew I made a

mistake

! The property is very

well

kept, and the apartments are

amazing

for the price. I also

love

the fact that there is a flat rate for all utilities, and a shuttle that will take me to and from campus. I'm glad things worked out in my favor, and I really look forward to being here! Review from Google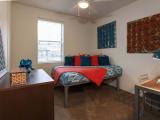 Jul 2019:
I have lived in SoL Apartments for one year and

just renewed

my lease for a second! Aaliyah is the most helpful staff member in the office and always is kind and approachable. She walks through any questions I have whether they are regarding my lease, or just a question about the property. The other managers are

not

as

easy

to talk to as Aaliyah, she is definitely my "go-to" for all concerns regarding my residency. I

enjoy

living at SoL and am excited for another year. Review from Google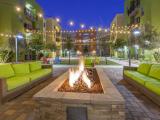 Jul 2019:
My daughter is heading into her second year of residency at Sol and she has had a generally

positive

experience. Unfortunately, we ran into some pretty complex

issues

as she prepared for her upcoming move and things weren't going

well

. I reached out to management in hopes we could get a resolution. Aaliyah responded timely and went above and beyond to

help

us get everything taken

care

of

quickly

. She was patient and understanding, and provided us with a creative solution. I am thankful my daughter calls Sol her AZ home! Review from Google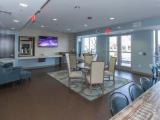 Jul 2019:
Great

service and really

great

space! It has everything a college student needs to succeed. The shuttle to and from classes, study space including computers and individual rooms , complimentary

coffee

, gym and the price is

great

. A

great

place to live! Review from Google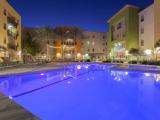 Jun 2019:
Having my

best

friend live here this past year, I got to see all the benefits of signing a lease here. With a decently priced unit, my friend had her own

spacious

bedroom that then led to a huge walk in closet that connected to her own bathroom. To my surprise, her apartment was also

furnished

with

nice

,

new

furniture. Being able to find an apartment that is genuine with it's promises is hard to find. After living in a house for the year, thinking it was the better option than an

expensive

apartment, I decided to make the choice of choosing this apartment complex to be my

new

home once my lease is finished. By comparing the prices of my current living situation to Sol, I am very excited to be blessed with a place that exceeds my expectations with an even cheaper price than my house. Ever since signing my lease, Sol has been

great

with their communication and helping me get settled in. I highly recommend this apartment complex. Review from Google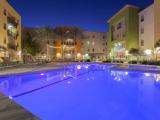 Jun 2019:
I have chosen SoL as my home for my first semester at college and I couldn't be more excited! The staff has been very kind and helpful throughout the leasing process, and the facility is

beautiful

inside and out. They were able to hold rooms for me and my roommates so that they wouldn't be gone when we were ready to sign the lease. To me, that is going above and beyond to make sure your tenants are comfortable and satisfied. Thanks SoL! Can't wait to be

apart

of your family this year! Review from Google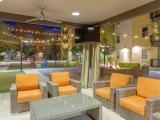 Apr 2019:
Very pleased! My son lives here for the last year and we are very pleased. The price is very reasonable, the room and the bathroom are

spacious

. The management was

very helpful

and responsive to our requests. We

just renewed

for the next year. I would

definitely recommend

this place. Review from Google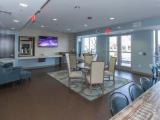 Apr 2019:
Love

living here! The apartments are really

spacious

. I feel like I've got a

great

room for a

great

price. I

love

that it's pet

friendly

and that there's no pet rent on top of that. The walls are thick and you

can't

hear a w

hole

lot of what your neighbors or roommates are doing. The amenities are really

nice

. I

love

that each apartment has a balcony. And the queen beds are definitely a plus when it comes to student living (many places will just have twin beds). The AC and heater works

great

year-round and there's a ceiling fan in each room. The location is fantastic too! A two minute drive from the Tempe marketplace and a five minute drive from school, as

well

as the entrances to the 101 and 202 being super

close

. My only

complaints

are that my room is right next to the gate that lets cars in and out and it is pretty

noisy

when it opens and closes, which can get annoying at

night

. But I've gotten used to it so it's

not

as

bad

as it was when I first moved in Review from Google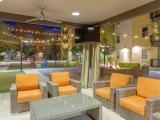 Mar 2019:
My roommates and I decided to live at Sol for the next school semester and when we went to visit the complex, it felt very inviting and a

great

place to be. Would

definitely recommend

this place for its amenities and the

great

price it offers its residents.

Close

to campus and a

great

community! Review from Google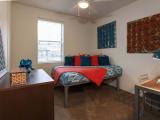 Mar 2019:
This place was so

horrible

! They tried to

scam

me out of over $1,000 of my

deposit

saying I

left

trash

and had severe staining. Talked to the accounts person and he said there was NO WAY they made a

mistake

. After I sent in my pictures of my room, they concluded they made a

mistake

(it's funny now that it's over).... What would have happened if I

didn't

have proof? All I'm saying is you need to

document

EVERYTHING, because they will try to cheat you. Also,

ROB

(The property manager) hung up on me, when I had a serious issue and was trying to be as

polite

as possible. Also tried to

scam

me out of my $600 gift card I was promised, that was another long story of dealing with HQ management.

Never

have I ever had someone in that high of a position act like such a child with a

bad

attitude. The

cheap

pricing is

not

worth how

bad

the management is, I'm

not

kidding. Honestly, it's a

shame

for how

terrible

management is because otherwise it

wouldn't

be half

bad

. Review from Google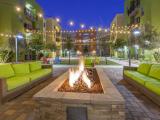 Mar 2019:
With my home being out of state, the leasing office was extremely

friendly

and was

very helpful

in making sure I was completely understanding the leasing process and helping me communicate with my family about the process. All the staff I have interacted with were so

friendly

and were

knowledgeable

about all the questions I had. When my family was in town and wanted to see the apartment on short

notice

, Aaliyah stopped what she was doing to accommodate us. I just signed my lease here and I

cannot

wait to be living here!! Review from Google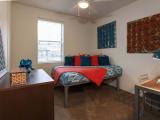 Mar 2019:
The people at SOL are so kind and on top of everything! Had to

change

my lease, they remembered my name, and were so understanding and helpful with the w

hole

process.

can't

wait to live there! It looks so

nice

. :) Review from Google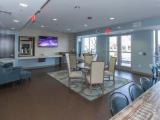 Mar 2019:
The leasing process has been

easy

! When I first went to check the place out I was a bit skeptical because of the price. But, after searching everywhere around Tempe, this place grew to the top with all the amenities included. I toured a total of three times and each time we were given answers to the questions we needed. I

can't

wait to live here! Review from Google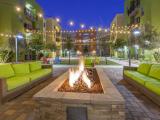 Mar 2019:
I'm so glad I have found SoL, this is a

great

place to live. Office staff is

amazing

, The units are

great

and

nice

. This is highly recommended for student living. I been living here sense fall 2018 and still loving this place!!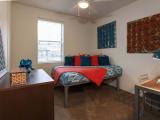 Mar 2019:
I have seen so many different reviews about SoL, but in my opinion, I

love

it here! The management is

amazing

and everyone is so

friendly

and welcoming. The trolley is so helpful with getting to and from campus. I recommend this place to all my friends!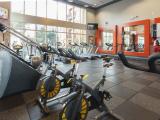 Mar 2019:
SoL is

awesome

! I've only lived here for about a year but I

love

it here! The amenities are always

clean

and they're always doing maintenance and replacing things to make sure things are always up to par for the residents.

Rob

(the manager) was super helpful when I was having roommate

issues

. Everyone that works here is always really

nice

and are always ready to

help

.

I like

living here so much that

I renewed

my lease!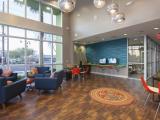 Mar 2019:
I appreciate the upgrades Sol has made over the past few months. As a community, it has come a long way. The facility is

beautiful

because we have some of the

best

amenities in Tempe. The management really works hard to keep residents informed and prepared for everything. I

just renewed

for a studio apartment for the fall, so I'm very excited to make my

new

living space home

away

from home :)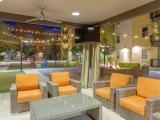 Feb 2019:
I am so glad my friends and I found an

amazing

place to live next year! Every time I walk in I am greeted with a warm smile and a greeting. The rooms are an

amazing

size and it is a

great

place for student living! I can

not

wait until I am moved in and living there! Review from Google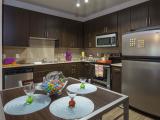 Feb 2019:
I have found my

happy

place! From the very start of the application process Aaliyah was available and accommodating, so

friendly

, personable and understanding. The property has everything a student needs. The on site amenities are

awesome

.

Great

quiet

space for study...and the

furnished

units make moving in simple and stress

free

. LIVE AT SOL! - it helps that I am also only a 32 minute walk to Cubs spring training games too! Review from Google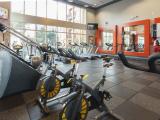 Feb 2019:
Tried to wait as long as possible to

leave

a review but honestly feel like I need to

warn

people who are looking into living here next semester. If you are a light sleeper or are planning on depending on the shuttle DO

NOT

sign a lease here. There have been way too many times where I go to wait for the shuttle and it's

not

even running. Also, there's supposed to be 2 shuttles running at a time and there's almost always only one shuttle running at a time. When the shuttles actually DO

run

, they also sit on campus for about 30-40 minutes waiting for the shuttle to fill up (because they only have 1 running) so your total commute time is about an HOUR when the complex is 10 minutes

away

from campus. There's

never

a consistent driver, it always changes. This place is just a

mess

. The rent is cheaper compared to most places but after living Review from Google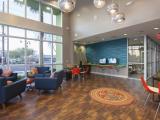 Jan 2019:
I

love

living at SoL! No matter what questions I may have, everyone is always so eager to

help

me out.

Best

home

away

from home!!! Review from Google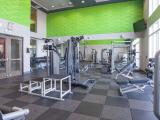 Jan 2019:
This place has been

great

to me and my roommates thus far! The complex is absolutely

beautiful

and

well

-maintained. I

love

how I pay one flat

fee

for unlimited electricity,

water

,

trash

, parking, etc. along with rent. The staff is super personable and helpful.

I renewed

my lease for next year too! I

would recommend

this to anybody, you

won't

regret

it! Review from Google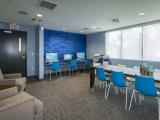 Jan 2019:
Great

apartment complex! The utility package with all amenities included was a huge factor in decided to move here. Management is

great

, and I have

enjoyed

living here thus far. I would highly recommend this complex to anyone, and already have to many of my friends. Review from Google