Back to Previous
Close Tab
Additional Reviews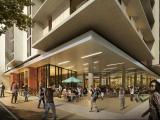 Mar 2019:
Another tale of Rise on Apache being

insane

: So I get up this morning to go to work at 7:00 am and a manager of the building is running around the building in shorts, a hoodie with the hood up and a mega phone

YELLING

in kids faces, with the megaphone. I'm

not

sure if he thought he was being funny? It

wasn't

it was very disturbing and cringey that a manager would ever act this way? Now, I know this building is a

joke

but even this was shocking to me, how embarassing and appauling this looked to me and im sure eveyone els, I couldnt imagine

sleeping

on the lobby couch and being woken up to the manager

screaming

in my face to wake up? How the management team still works here after acting so unprofesionally is beyond me. If you wanna pay thousands of dollars a year to be screamed at through a megaphone by a "Manager" definitely live here!!!! so

fun

;) Review from Google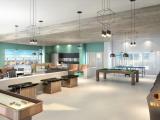 Mar 2019:
When I signed this lease a year ago, I was SO excited. Counting

down

the days til I could move in. Once August came, there was just issue after issue. This place is

disgusting

. The carpets, the

smells

, the elevator. Management is a

joke

. Despite the

bad

reviews you think, "oh it'll be better next year"-

well

, you're

wrong

. I pay extra for a master bedroom, and my room is 50% hallway. I

barely

have room for a bed. The layout of my unit/room is

horrendous

. It feels like a glorified dorm room, and

not

worth the

cost

. I want this complex to get shut

down

so badly. Don't have enough room here to

complain

sufficiently. Review from Google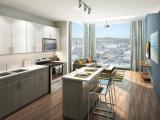 Mar 2019:
The Rise was the

worst

of all the rental experiences in Tempe while my 3 boys attended ASU. We rented 5 leases

across

the street at The District with

zero

issues

as

well

as a house and another apartment. The Rise has many

issues

including

water

and internet outages. My son's apartment common area was professionally cleaned on move out (which we

never

did at The District and were

never

charged

a penny), and the Rise still billed nearly $1200 to the unit. Apparently, most residents were billed these similar

fees

. They find ways to

charge

to make extra money, like calling a few drops on the carpet a

stain

and billing $100 when it comes out with regular carpet cleaning, to $30 to rinse a trace of dry vim off the

clean

shower (although their photo doesn't match my son's photo he took after cleaning) to repainting a w

hole

room when one wall has a small touch up required. I could

never

get the same answer twice on the actual deficiencies or price breakdowns to match Review from Google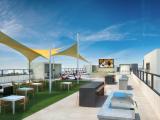 Jan 2019:
Beware

before signing lease. They'll

Charge

you $300 cleaning

fees

even though you cleaned the apartment for 3 days. If you don't pay it, Collecting Agencies will ruin your life and particularly, your credit history.

not

worth staying here if you're sane.

Shady

leasing company! Review from Google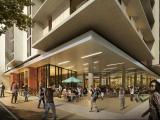 Jan 2019:
Let me tel you all about my

wonderful

experience with the shitiest apartment complex in all of Tempe. This place is a total

scam

and

not

worth the

cost

at all, you would be better living out of a trailer park than in this over priced

trash

1/2 working building they except people to pay almost a grand a month to live in.

Not

only was I

charged

a

ridiculous

amount to live here but it was for a room the size of a walk in closet. I had

issues

with things such as renters insurance covering

damages

from my neighbors to which the leasing office responded with (we

changed

management so

sorry

we operate differently than the original owners) and

refused

to

help

with anything. The leasing office rarely answers phones and can almost

never

give you clear answers on questions you have, or even better yet will give you white lies or incomplete answers to Review from Google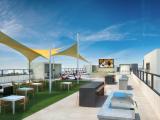 Dec 2018:
This was the

worst

living experience of my college career. Rarely had WiFi, didn't have

water

for days at a time, amenities frequently unusable because they were so

dirty

. Elevators always

broken

. Management doesn't respond to emails or phone calls, the

poor

front desk people are

stuck

telling everyone that they're "too busy" to deal with us. I specifically spent 2 days cleaning my room and apartment so that these people couldn't

charge

me cleaning

fees

upon move out and guess what, they want $200 for "paint and cleaning

fees

". I was present for my inspection and the inspector asked me how I got my room so

clean

! There was no mention of any

damages

anywhere. Management is scamming people out of money to offset the

cost

of maintaining the rest of the building. Thank god I took pictures of every inch of my immaculate apartment wh Review from Google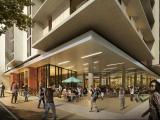 Dec 2018:
I lived here last year and let me tell you it was one of the

worst

places I have ever lived. As soon as my roommate and I moved in, we had an issue where they had given my roommates room to another tenant who had signed a lease only a few weeks prior. To remedy this, they offered to put us in a two bedroom and offset the extra

cost

. What a

joke

, they

changed

management two weeks later and gave us several cash gift cards with the amount on them. Get this, there's a $30 service

fee

to use the gift cards every time! When I called to ask about it, they said they

can't

do anything because they use a system other than their own to have people make payments. Also, like everyone else has said, there were multiple days where we went without ANY

water

on several occasions. I have friends who live here now and say the same thing happens. When I wanted t Review from Google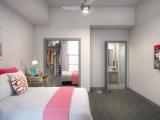 Nov 2018:
Management and ownership are top notch

con

artists. Be careful

not

to get a

scratch

on the wall or else they'll

charge

you $300 when you move out. Also, the rooms are smaller than a port-a-potty Review from Google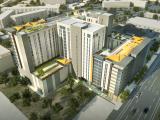 Nov 2018:
Staff is very understanding and helpful. Place is reguraly cleant and gym is

amazing

.As compared to other apartment complexes this apartment complex is balanced between studying and having a

good

time. Mr. Jule Rich is

amazing

and always understands the situation and helps out in any way possible. Review from Google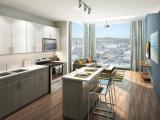 Oct 2018:
So far the experience has been

good

for our daughter. There has been maintenance

issues

but they were handled as expected. All incentives for signing lease were honored, etc...

great

amenities and location. Review from Google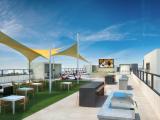 Jun 2018:
My first

complaint

is Rise on Apache manager Jule Rich. Speaking to him is equivalent to speaking to a robot. He does

not

care

about the residents, and is purely in his position as a money grub. His responses seem automated, he is uncompromising and

rude

, and will appear

nice

and kind only to get you to sign. Once he has you on

contract

, he does

not

care

about anyone but himself and his job

security

via his quota of

fees

he can asses to his residents. On another note, multiple

water

outages, very

slow

WiFi with multiple outages, outrageous guest wristband policy allowing only 2 guests to use amenities with a resident, must go

across

the street to the District for

security

after hours, outrageous

fees

for lock outs, tiny box rooms with very

cheap

materials and legit

paper

doors, everything will end up

breaking

as did in my room, very

cheap

toil Review from Google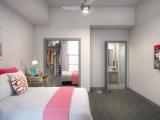 Jun 2018:
The

WORST

place to possibly live. It looks

nice

from the outside, but everything they promised and said was a

lie

. "Luxury living" is

not

true.

Water

is on and off,

security

is here for 5 minutes at

night

then they go and all hang out talking outside another apartment complex, wifi

barely

works, rooms look

NOTHING

like the models or the pictures online (way smaller and cramped, like living in a shoebox), the place was so rushed and

poorly

made they really just picked the cheapest materials to make this place. Management does

nothing

to

help

you, they pretend to listen then just try to take more money from you. Maintenance requests are

NEVER

fulfilled, my friend had black

mold

in her bathroom for weeks because there was a

leak

in the bathroom above her that was

never

fixed and she was constantly calling and going

down

to the office to ask t Review from Google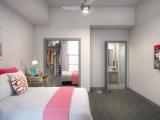 Jun 2018:
Horrible

place, COMPLETELY RUSHED. DO

NOT

COME HERE. THE SMALLEST WINDOWS IN ALL OF TEMPE. WHATS THE POINT OF A HIGH RISE IF THE WINDOWS ARE 2 FEET WIDE Review from Google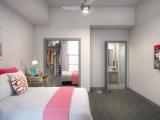 Jun 2018:
Let me start off by saying that this complex is a very

nice

one but for the price, it is

not

worth it. My experience with this apartment is

not

what I expected. It gets very

noisy

and also I requested for something to be done about the weight slamming in the gym and

nothing

was done. I asked three times so if you are below the gym, expect to wake up at 3 in the morning and several times throughout the

night

since the gym is 24/7. There was a

water

shut off more than once and had to shower at a local LA fitness which was very inconvenient. My toilet was

not

in service and I had to wait 4 days for someone to come and fix it. There was a recent

change

to their visitor policy. Only two visitors are allowed if you plan to use their pool or any other amenity this complex offers which is very upsetting. Like I said in the beginning, it is very

nice

b Review from Google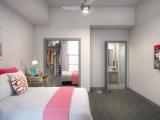 Apr 2018:
Rise on Apache is the very

best

place to live! The staff is so

knowledgeable

, and is

always willing

to

help

! I

love

living here! Review from Google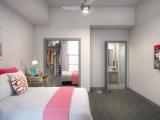 Mar 2018:
TOTAL

SCAM

PLACE. DO

NOT

LIVE HERE. There are many other better apartment complexes

near

ASU. Oh

well

, where do I start with the

Cons

:

Dirty

Hallways, Smaller Units,

Cheap

Furniture, AC &

Water

Outages, Bikes Get

Stolen

,

Noisy

Neighbors, and most importantly

POOR

MANAGEMENT. Please do your self or your parents a favor, DO

NOT

SIGN A LEASE. Review from Google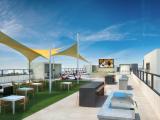 Feb 2018:
Please do

not

move to Rise on Apache. I'm the mother of a former resident. I've been

lied

to on more than one occasion. This place is truly a

scam

and we are

stuck

paying for a place my child no longer lives in. I am now being told it's my responsibility to find someone to take over the lease, but was told the complex will assist in finding someone. All lies. They have moved people into the empty apartments and still taking my money. They have

not

attempted to find someone to takeover this lease. Then I'm

threaten

with you signed the lease and you are responsible. ALL PARENTS KEEP YOUR CHILD

AWAY

FROM RISE ON APACHE! And yes, my child did experience all of the plumbing

issues

and all other

issues

previously discussed in these reviews. Review from Google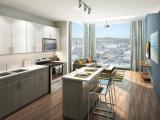 Jan 2018:
I have been trying to get a call or email back from CA Ventures for 3 weeks to no avail. However, they could find the time to

contract

a survey firm to ask me if

negative

online reviews would affect my future leasing decision at Rise on Apache. I

didn't

think the customer service could get

worse

but it has and you just

can't

make up how tone deaf this company is. Review from Google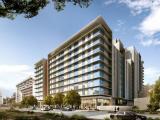 Jan 2018:
Do

not

live here! Management doesn't

care

about the health and safety of residents. W

hole

building has been evacuated before during the middle of the

night

too.

Water

has been shut off numerous times along with AC and WiFi. After all these

issues

the managers have the audacity to try to get current residents to renew with a HIGHER price. That's right, they're raising rent! Compensations need to be given, it's time and long overdue with the amount of money residents pay for this "luxury" apartment. Review from Google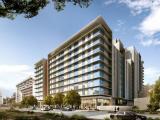 Jan 2018:
If I could give this place

zero

stars I would. From the day that residents were allowed to move in, the staff have been

nothing

but incompetent and unprepared. There have been multiple consecutive days on different occasions where

water

, air conditioning, WiFi, or any combination of the three have been shut off. There has been no compensation to residents, and when the office is called they "don't know" when amenities will become available again. Considering this is supposed to be a "luxury" apartment and rent is

near

$1000, I wouldn't

waste

your money here. I will

not

recommend the Rise to anyone. Review from Google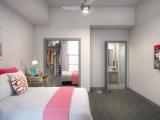 Jan 2018:
My son was very excited to move into The Rise as it was a brand

new

"luxury" property. He was studying abroad Fall 2017 but heard from other classmates that the property was having some

issues

upon opening in August 2017. After a semester, one would expect these

issues

to have been worked out.

Well

he has now moved in January 2018 and the property is a HUGE disappointment!

Not

only were his room and bathroom

not

cleaned after the previous tenant vacated, the bathroom was

disgusting

and the toilet was

clogged

. Now I hear the

water

main has burst for the property and there is no

water

in the entire building. The rooms are

not

fully painted, the "super-

fast

" wifi is

spotty

at

best

. I would like to know exactly what value there is for $945/mo rent? The Rise should be crediting tenants for every day there is no

water

and reduce rents for semi-fi Review from Google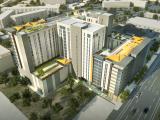 Dec 2017:
don't

sign a lease to this place. It's a

scam

you can find a place better than this.You can delete my post over and over and over. But either way it's

not

okay

when someone stuff is

stolen

and there no answer to it. Even when going to the leasing office to check the

security

cameras it was under maintenance. I have had on multiple occasions tried to reach out to official management for here. And I will be sure to put an

amazing

name out for rise on Apache if I don't get any of my request for my place. I have kindly tried to talk to the people

down

at office and no one able to

help

. If anything I think it be much better to file for lawsuit. • • I have also asked for requests for logical things in here like mirrors in the parking garage. Nearly got

hit

while taking in groceries. I have asked for a no

smoking

area. Someone on my floor ke Review from Google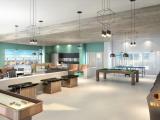 Dec 2017:
DEC 2017: Although there were many mistakes made by the complex during the first 3 months, Rise on Apache has

changed

administration, and there have been few

issues

since then (between the months of October - December). To me, the amenities, and status of Rise make it worth living here, within walking distance from the CVS on Apache, and because it's neighbors with District and 922, my friends who live there are much more accessible (I had to walk a mile my freshman year to see my friends who live there)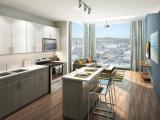 Sep 2017:
Complete

mess

. Toilets do

not

have

water

after flushing, air conditioner

doesn't

work, electricity off and on...management does noting. Call the Arizona Tenant Advocate Dept in AZ numerous people are in the process. I give it a D.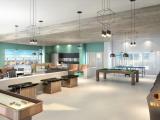 Aug 2017:
It might look

nice

but it

sucks

, AC does

not

work,

lost

electric 3 times,

water

been turn of 4 times dryer

don't

work,No one know how to fix

nothing

, hire young kids that

don't

care

.You would think you would want

good

reviews I give this place a C at

best