Apartment Reviews
Back to Previous
Close Tab
Additional Reviews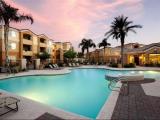 Nov 2019:
Overall

decent

property, although there are some

issues

. Been at this property for six years, spent time as an employee- so although I say I have

issues

, they can be a bit nit picky as I have worked in the industry. Although there has been a recent turnover in maintenance staff, maintenance is

good

overall and grounds maintenance is improving. Parking is

great

,

great

location, and price. Units are

good

overall, and surprisingly

good

views from 3rd floor outward facing units. Pet

friendly

, basic amenities. The one bedrooms are

great

size for the price and being on the light rail with an 85281 address. I

don't

place many work orders or interact with the office much, so no

issues

/comments there. Biggest

complaints

are grounds cleanliness could still improve, emergency maintenance can be

difficult

to get ahold of, and landscaping can be a bit bare in some areas. All in all,

good

property.

Nothing

special, but

good

size, units, price, and location Review from Google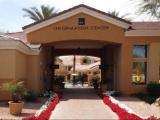 Oct 2019:
The quality of the apartment itself is the only reason this gets three stars. The apartment itself is pretty

nice

. But the staff is just

not

helpful at all. They take

forever

to file maintenance orders, sometimes telling residents that a claim was filed only to find out it

never

was when we speak to them again. Their dryers have ruined our belongings and even burned through clothing which could cause a

fire

but they

can't

seem to

care

. Our sliding glass door has had multiple

issues

and

didn't

even look when we first moved in which is such a safety and

security

issue. They

charge

you for the vinyl paneled flooring but forgot to mention that in the costs and if you

don't

read the lease you

won't

even

notice

it. They are super unaccommodating to residents. Packages arrive at their office and they are only open 2 times a day, for 2 hour periods. During work and school hours. Their main clientele is students Review from Google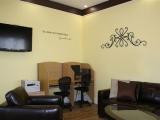 Oct 2019:
They

lie

about what they have available just to get more people in. Once you move in, you won't hear from the leasing office staff unless you receive a package. All they

care

about is looking like a

good

property to bring in more money and "reach capacity" to the point they don't take

care

of their tenants. Look elsewhere. p.s. try

not

to get matched with

bad

house mates because they won't transfer you. Review from Google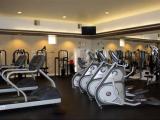 Jul 2019:
Just moved out today. It started last year when we got ready to move in to a

new

unit, just days before we were going to move in they pushed back out move in date because the apartment wasn't ready and the only reason we found this out was because we reached out to them there was

zero

communication from their end. Finally we move in but the carpets weren't cleaned so with all our stuff in boxes but

nothing

un packed they

clean

the floors and also gave us another

free

carpet cleaning, which we

never

got. A few weeks in our dishwasher stops working. We put it in a maintainer request and they claimed to have fixed it a few months later. It was

not

fixed

not

once did the dishwasher work in that apartment. The

issues

got

worse

as the sink was

clogged

and when it did drain it drained onto the floor which of course ruined the floor boards. So we're basically

unable

to do dishes. I even have records of putting in several requests to fix this issue Review from Google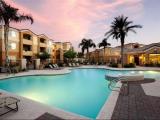 Jul 2019:
I've lived here since August of 2017. Over I really do like the complex, it's centrally located to stores, the light rail and many highway accesses. While it's a

great

location I have some major

issues

and safety concerns with the practices of the leasing office. My primary

issues

are

lack

of communication from the leasing office, the

slow

response to fix maintenance

issues

, and the

lack

of support to resolve roommate disputes caused by Greenleaf's dorm style roommate matching. Now add

mold

that they refuse to remove, and an ability to complete reasonable maintenance requests I find it's

not

particularly helpful that whenever I voice my concerns to the leasing office, their suggestion is for me to move so that tells me they don't have confidence in their own ability to

run

things. The office does

not

often provide proper

notice

before entering your residence. And maintenance will

not

leave

notes when they come in per a maintenance request, half the time the request was

not

completed or completed incorrectly Review from Google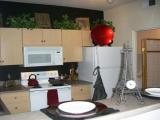 Jun 2019:
I have lived here for over 3 years and have no

complaints

.The complex is

well

run

, fairly priced, has 2 pools and a gym. When something

breaks

they fix it in a timely manner.

Great

place to live.

don't

believe the

negative

reviews. Review from Google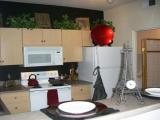 Jun 2019:
As a tenant for

close

to two years. I see a lot of

bad

reviews. I am assuming it's

due

to many

new

renters. First off I do say it did take very long for the dryer I have

hated

for over a year to be replaced. However, with that being stated, I am

lucky

to have a dryer in my place. I assume many reviews on this apartment complex is

due

to kids who have

never

lived in many places, I have, and have to say even with some annoyances I have come

across

you can't beat this price, you can't beat the proximity to everything. But for those who give

negative

reviews I get your frustrations I too have some, but recently the complex has really upped their game on addressing

issues

with my apartment. Again, if this is one of your first apartments realize you can't have it all and I have dealt with way

worse

places as living spaces.

Best

price for the amenities and location. Review from Google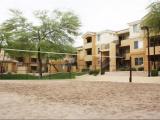 Jun 2019:
If you want to find a reputable apartment to live in,

never

choose here. I can say that all the people in this community are

irresponsible

and shirk their responsibilities. They only

care

about their own benefit. Review from Google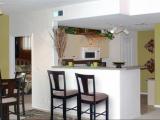 Jun 2019:
If you want to find a reputable apartment to live in,

never

choose here. I can say that all the people in this community are

irresponsible

and shirk their responsibilities. They only

care

about their own benefit. Review from Google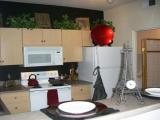 Mar 2019:
Worst

living experience ever! Do

not

recommend!!! They

cost

much more your money than your expectations. They have a lot of reasons to let you pay for the

fees

and refuse to provide any service. Review from Google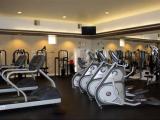 Feb 2019:
In short I paid $250 to

get out

of the lease but yet they want rent money every month as if I live there. What is the point of the $250 then? They have

cockroaches

,

mold

in units that they refuse to have a

mold

specialist look at, instead they have non-

mold

specialist like maintenance look at it. The apartment they said I was getting was like the pictures online only for me to move into a

dirty

apartment with

ants

! Most likely the management team will comment for me to reach out to them but I have and they only

care

about money,

not

the people that live there. I repeat DO

NOT

live there. Unless you are

okay

with

filth

,

bugs

, along with head of management

not

caring

about your

well

-being.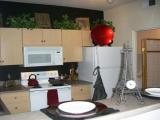 Feb 2019:
I've been living with you for so long, and I can't do it anymore ! As any property there are some basic services need to be provided to your residences ! Picking up packages it's

never

a

big

deal and we all have things to do ( classes, work ..etc) its

not

fair to restrict me or others with a "Reciving time packages" because you have a lot of international residences! Towing cares with no warnings,

not

closing the gate at

night

and during the day which makes people who don't live in the complex to easily enters! Mostly who lives in are students and we have enough stress from school why would I live in a place that makes me more stress or distracted?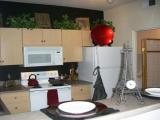 Feb 2019:
Do

NOT

live here!!! They don't

care

about their residents and just want your money!!! They had

cockroaches

when I lived there and

bugs

. I paid to

get out

of my lease and now after

NOT

living there send me a letter to evict me!!! I haven't lived there and I returned the keys!!!! I repeat do

NOT

live there!!! They won't show you the kind of place you will be getting because they suck that's why I

left

. If you want to be

stuck

in a place that doesn't truly

care

about you and wants your money then go ahead.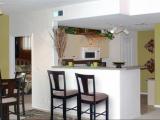 Jan 2019:
6 months ago I was trying to get my niece an apartment at Green Leaf, because on the outside it seems very

nice

and secure for an 18 year

old

girl. We filled out the application, went and spoke with a leasing agent, and paid the

fee

to hold the apartment.

Well

....later that week we called back to confirm that the apartment was still available (since we did

not

hear anything) and the same lady that told us there were a couple available said that they have

not

had any units available for the last couple months. The lady also told us that we would

not

be able to get our money back as

well

. She would

not

give us the corporate number, so we had to physically travel nearly 50 minutes to get it in person. Once we called the corporate office the lady reassured us that we would get our money back, and we did!

Fast

forward 6 months later, we went in to Review from Google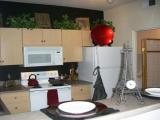 Jan 2019:
Terrible

living experience here! I

cannot

say what happened here since it is unbelievable for a resident. If I can I do

not

want to give them any star. Review from Google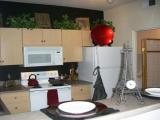 Jan 2019:
Can someone tell me is that happening to every apartment in tempe or just green leaf For those of you are want to move in please take a look about green leaf's

new

policy becase they do

charge

250 USD for relet

fee

for each room so you ready the

new

policy and

safe

up to 500 dollars

good

job greenleaf #

worst

place to live in tempe # i

love

cockroach

and

bugs

# green leaf is the

best

# package can only pick up 4-6# office are

not

helping at all Review from Google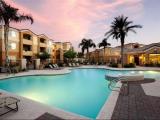 Dec 2018:
If there was 0 star option i would absolutely give it! At the time I moved in, the washer did

not

work at all. It took them 2 weeks to come to fix it (after I called for three times and visited the office twice). You

cannot

imagine how

bad

the

pest

control is!!! I HAVE

NEVER

SEEN SO MANY

BUGS

IN MY W

hole

LIFE (NO MATTER IN THE APARTMENT OR OUSIDE)!!! DO

NOT

CHOOSE THIS PLACE!!!! Unless you are a

bug

lover :) As an off campus living apartment associated with ASU, they do have CAs in the office. Do

not

expect they would

help

you because you are a ASU student. Some of the CAs should be reported to ASU since they have no respect of ASU code of conduct and laws. Review from Google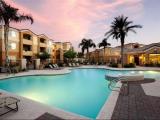 Dec 2018:
These are apartments are

trash

! They look

nothing

like the model they show you. I moved -in my apartment July 28th 2018, which they

wouldn't

show us until we payed, and once we finally got to see the place

nothing

was cleaned. The air vents were

dirty

x3, underneath the bathroom sink was

dirty

and 85% of the outlets did

not

work. We put in a maintenance request July 29th when we officially moved in and they did

not

come until 3 months later to only fix the outlets. Over the past 4 months things have been

falling

apart

door handles, dish washer, laundry door, door step, even the refrigerator was

leaking

. Everything has yet to get fixed. I went to the office to ask for cooperates number and Alex pretty much told me I

can't

run

to cooperate before trying to work with them. I explained to him that I have come to them multiple times and

nothing

has Review from Google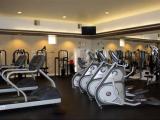 Dec 2018:
I

love

living here! So far no

complaints

however the front office staff

don't

have it all

together

but all in all

great

place to live and very

spacious

! I absolutely

love

how there are

plenty

of windows in every apartment. Review from Google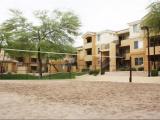 Nov 2018:
Package only can be picked up from 4-6 I feel like im back to my high school dorm.

Good

job apache station. Review from Google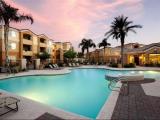 Nov 2018:
DO

NOT

LIVE HERE!!!!!! I have been lived here for 6 months, for these days. It is really hard to express my feelings and experiences of living in this community. I chose here because it is an ASU community and it has a

good

location to get to my work. But it is

not

worth to choose them in order to save your time and energy. The maintenance service is

bad

, my window shield was

broken

and I submitted a work request before 1-2 months, for now, there is still no response with my window shield. When I open my windows, a lot of

bugs

can ruin into my room and there are really a lot of

bugs

in this places. I think they hired some Chinese student workers to

help

more Chinese residents better, however, they are very

unprofessional

. They said the

bugs

WILL

NOT

HARM TO HUMAN, so please ignore and

leave

them here. I

cannot

understand how can they

break

the Review from Google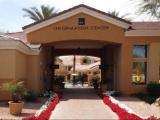 Aug 2018:
The management is

horrible

, they're all young and inexperienced! They try to hold packages because they didn't do THEIR job and "log it" in a timely matter. Telling me I should wait until I receive a notification from the front office (although the courier notifies me when it's been delivered) that they have a package for me all the while every time I come in I see most sitting there on their phone. Sometimes I don't even get their notification til the next day! That time being on your phone SHOULD be time spent doing your job and logging in package information. The ONLY person I prefer to deal with is Jonah, he seems the only logical, reasonable one there. Review from Google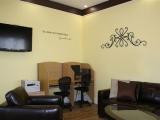 Aug 2018:
don't

LIVE HERE, YOU

won't

HAPPY

HERE TRUST ME. I HAVE BEEN LIVING HERE FOR A FEW YEARS AND THIS IS MY LAST. I

can't

WAIT TO GET THE

HELL

OUT OF THERE. THE

NEW

MANAGEMENT IS

TRASH

!! Review from Google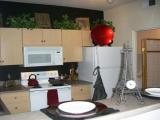 Jun 2018:
DO

NOT

MOVE HERE THE

NEW

MANAGEMENT

SUCKS

ALMOST

WORST

THAN THE PREVIOUS OWNERS. And the only knowledge person in this office is Jonah. The other girl is an

idiot

and always

confused

, every time you call her it's a different story. Review from Google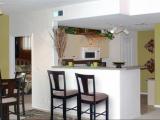 Jun 2018:
Only taking off a star because our move-in was a

mess

, the place was

not

at all ready for us and there were several things that needed repair. Fortunately, Jeffrey helped us out so much! Maintenance was taking a long time to respond to our requests and Jeffrey came

down

from the front office and took

care

of everything himself! If you're going to tour a place here, ask for him! He was so helpful and accommodating to us throughout this w

hole

process! Review from Google