Back to Previous
Close Tab
Additional Reviews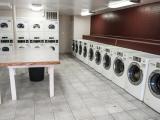 Apr 2019:
Water

shutoffs have become a constant issue. I understand that there are some plumbing

issues

but that

doesn't

mean that it continues for 3 months. Most of the times there were emails a day in advance about

water

shut off timings but there were times when I did

not

received any email and just found out

water

was shut off while getting ready for work in the morning. Review from Google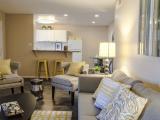 Mar 2019:
If you

enjoy

constant maintance

issues

and staff who

don't

know what theyre doing or do

not

want to

help

you then come on

down

to College Towm Tempe or better known now as Sakara. They finally realized they're so

terrible

they renamed themselves to try and start over.

Well

Tylock is here to

stop

that. Definitely ask to see the unit before moving in. Do

not

let them show you the showroom which is unit 110. That is a

lie

used to decieve

new

renters into thinking this place is

great

when in reality it should be shut

down

for how they manage that place. I myself asked to see the unit but was shown the showroom, when i

complained

about this they said you can request to see the unit itself. Now

doesn't

that sound funny? They say ask to see the unit but when you do they show you the showroom anyway. Very

shady

people. And it's

not

just me this has happened to. If you look through the reviews you'll find more people who have had this happened to Review from Google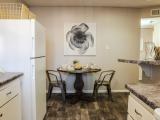 Mar 2019:
Honestly, I

really like

the apartment complex so far. My boyfriend and I subletted and have been living in a 1 bed 1 bath for about 2 months. The complex is under

new

management, so

construction

is pretty consistent, but they do a

good

job of

not

being

loud

in the mornings. All the girls in the office are so sweet, and we

love

the maintenance guy because he actually explains the

issues

to us so we can understand the situation. My boyfriend and I pay an extra $200 a month to live

together

, which is a little

pricey

. . . but it's something I let slide because their prices for single occupants are

great

, so it's

not

too much extra in the long

run

. My favorite part about this complex is that it is a

good

mix of people and it's in a

good

location. Some college students live here mixed with young adults so it's

never

too

noisy

and everyone pretty much respects one another. Though it's an older building I really do recommend living here! Review from Google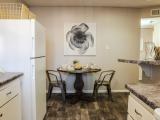 Dec 2018:
sometimes when i realize i have to live here i feel an insatiable urge to staple my hands to these cracked walls with

terrible

insulation, or maybe even digitally stimulate

water

infested

with legionella pneumophila. on that note, the

water

is always being shut off so if youre someone who is opposed to bathing, this property is the place for you! if you

enjoy

the

beautiful

and aromatic scent of molten heroin, this place would be your nirvana. perhaps the

best

part is the laughable climate control where you are freezing in the winter, or rapidly expelling sweat in the summer. if you're looking to move in here, you're better off looking at public housing— at least the local government can effectively manage properties! :D Review from Google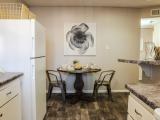 Nov 2018:
Living here has been a

Nightmare

to say the least when I first toured here I was told only thing that was going to be different t from the model was the " bar style " kitchen which the leasing office agreed that was the ONLY difference prior to me signing lease and after. A week before moving in I asked could I see apartment they told me no I wouldn't know what it looked like until the day of move in. The day of move in my apartment looked

NOTHING

as what I was told things here where super

dirty

hole

s splatters and things on the wall and

ROACHES

since I've been here it's been a living

hell

I have a newborn daughter and it makes me feel

bad

as a parent having her live here in these

roach

infested

apartments to which neighbors are also saying they have the

problem

after having

pest

control come out 3 times to the

problem

still

not

bein Review from Google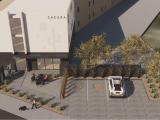 Nov 2018:
If you are looking for an apartment where administration listen to residents request

don't

even think about College town..with multiple requests too they are

not

turning heater on when it's 6-8degree celcius outside....

terrible

customer service Review from Google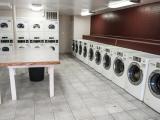 Aug 2018:
The management here is utterly

irresponsible

and

arrogant

. They put some intern teenagers at the front-desk (who keep

changing

every month) who do

not

even have the brains to manage and address unit

issues

. When I moved in, the washrooms were

broken

, the front door lock knob

damaged

, and when you

complain

, they seem to be so casual about it. The front-desk people do

not

have the courtesy to talk properly and address the

issues

. The apartments in general are

old

and rusty (they

don't

spend much on renovation although they claim to). Such a

waste

of money!! Review from Google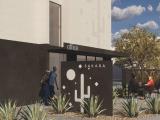 Jul 2018:
WARNING

: While living here, I got

bedbugs

from an adjacent apartment. It took the

pest

control company months to properly address the issue. Thankfully, College Town Tempe allowed me out of my lease early, but the w

hole

situation was still stressful and time-consuming. Make sure to check your apartment carefully for

bedbugs

before moving in!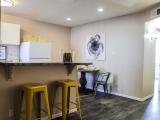 Jul 2018:
Do

not

rent. After successfully subleasing and filling out all proper paperwork, the office tried to force me to continue paying rent because the

new

tenant had a dog. As if it is my job to screen the applicant and

not

theirs. I had to hire an attorney to call their bluff.

Disrespectful

, think they can take advantage of students. Review from Google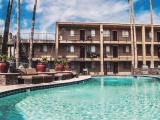 Jun 2018:
Old

and

broken

appliances,

broken

gate outside of my room,

drug

dealers/users living throughout the property, the a/c and heat are both iffy and

bugs

appear frequently. These are only a few

issues

with this place. The staff is kind, but that only goes so far with a living space. I would

not

recommend whatsoever. Review from Google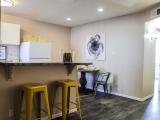 Apr 2018:
I'm a PhD student who moved here last fall and this was the most

affordable

option in the area. Rent coveres use of all facilities, internet, and all utilities. We've had minimal

issues

with

bugs

and

noise

and overall i can say its one of the more comforable living arrangements. Being as

close

to campus as it is was really what made this worth it to me, but honestly i've

never

had any major

complaints

that weren't addressed. my biggest peeve has been

noise

from

construction

this last year but they're wrapping it up and the

noise

is almost non-existent now. There's a

good

chance i'll renew in the fall if I

can't

find a more private living arrangement, but overall this has been a

decent

crossover between dorm living and apartment living. the

final

verdict is:

best

quality for the price. it's the safest least

expensive

option in the area.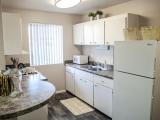 Apr 2018:
this place is

garbage

. The

best

thing about this place is the Maintenance man and you'll become very familiar with him because you'll be calling him a lot. Review from Google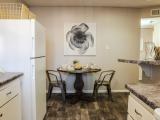 Jan 2018:
Be very careful before choosing this apartment. Apparently, the management has no fixed policy for renewal rates. They would say this is a lowest price, renew your apartment or you'll

lose

it. Once you renew, they will provide a lower rate to keep more customers. Review from Google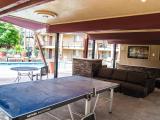 Jan 2018:
College town is a

great

apartment, especially for the price. It's walking distance to campus and there's

plenty

of space. The wifi can be

slow

at times and you can tell they are older apartments, but overall its a

great

place. And the office is

always helpful

whenever

problems

come up. Review from Google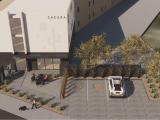 Dec 2017:
Great

space and amenities for the price. I live in a one-bedroom on the first floor. There's a walk-in closet and my bedroom is

big

enough for a couple queen sized beds and the regular bedroom furniture. My internet has always been

fast

. I've had my sink drain

clogged

, but it was fixed within the next day. The maintenance and management people are really

nice

. I always feel

safe

here and everyone I've met that's lived here have been really

friendly

.

Not

too

loud

; if people have parties I

can't

hear it. I could hear people coming in at 3 AM and the light-rail but I've gotten used to it. I've

never

had a

problem

with

cockroaches

or any

pests

and I was

worried

about that before leasing after reading some reviews. The only reason I'm giving it four stars is because it kind of

smells

old

or like the previous tenant had smoked in the

apart

Review from Google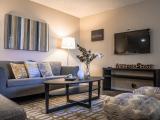 Nov 2017:
Sarah was

amazing

to deal with! She answered all my questions and was so

wonderful

and

pleasant

to talk to. I would highly recommend Sarah. Review from Google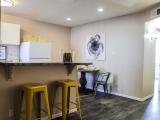 Sep 2017:
updated from a rant in early august. Everything so far has been

good

. I'm very satisfied with the property and it's been acceptably

clean

and secure. I do wish there weren't

construction

right

across

the parking lot since it's very

loud

in the mornings, but everything else is tolerable. Move in was pretty

easy

, progressive was the only provider of renters insurance I was able to find who seemed reliable for the location. I'm still pretty grumpy about the way my lease was handled but it

never

turned into an issue and the front desk people have been

very helpful

and

professional

since I got here. I do recommend keeping in mind that you do have negotiating power and if a lease is signed by both parties and they try to force you to

change

the terms you are more than justified to request an amount (20-50) off of your rent. addressing some of my Review from Google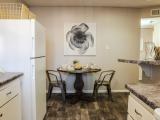 Jun 2017:
I had several Email conversations prior to meeting Jared. Setting up an apartment for my daughter in AZ while were in CA. JARED was just

great

. Made an appointment and met with JARED, things could

not

have been any smother. set the apartment up in a flash. The complex is

clean

, over the top

nice

, lots of extras......Thank you again Jared. Review from Google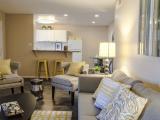 May 2017:
BED

BUGS

. They attempted to fix the

problem

twice, but unsuccessful so I was offered out of my lease. Out of date appliances,

poorly

maintained and no hot

water

. 10/10 do

not

recommend. However, XXXX is very cooperative and accommodating, 10/10 thumbs up for management. Review from 5/26/17 on Google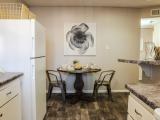 May 2017:
Let me just start off by saying the towel racks weren't even done right. I literally put my towel on it and it

fell

out the wall. The doors do

not

seal and thus letting in all sorts of

bugs

and

dust

. The internet is booty juice. My sink and my neighbors sink literally flooded our apartment the first week. They show you a

nice

remodeled one.

don't

buy the pitch. Now I must mention the fact it feels like a prison and the gates are

poorly

constructed. Does

not

protect a thing. I'd show you a picture of my screen in my bedroom that's on the

wrong

side. Review from 5/14/17 on Google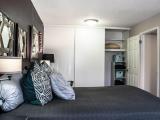 Feb 2017:
The place is conveniently

close

to campus, and the environment

isn't

too

bad

. However, any maintenance issue you have will

never

be tended to and the apartment you get will look

nothing

like the one actually shown. It's tolerable for the price, because it is a roof with all you utilities included, but I highly recommend anyone interested in moving in to inspect the available unit you would ACTUALLY move into before signing your lease. Review from 2/27/17 on Google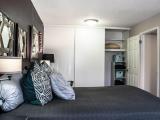 Feb 2017:
I lived at College Town and The Link for almost two years now and have had an

amazing

experience. The staff have always been helpful and kind to me no matter what my

concern

was. Of course there are always going to be

problems

with living in an older building, but the maintenance has always been on top of it. I would

definitely recommend

this place to college kids looking for an

affordable

place to live. Review fro 2/24/17 on Google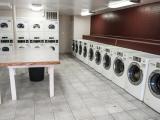 Jan 2017:
I am

not

a ASU student, although I have lived at College Town Tempe in 2015. I moved out because I moved home to Seattle, but I am moving back to Tempe and I will be moving back into College Town Tempe again. I absolutely

love

College Town Tempe's apartments and staff. The apartments are right on the light rail line, so it's very

convenient

. there is a pool and a barbecue area, that is always kept

clean

and neat by maintenance supervisor Jose and his crew. If you have a maintenance emergency, they show up immediately. Staff has always been

great

and I have

never

had an issue. Let me address

bugs

....You live in AZ, there is going to be some

bugs

. Review from 1/4/17 on Google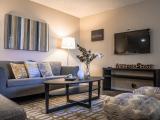 Apr 2016:
Pros

: 1.

Good

location 2.

Good

price, and all utilities included in monthly rent 3.

Good

office management and facilities management

Cons

: 1. Rooms and bathrooms are

old

2.

Bedbugs

nest in the walls, floors and ceilings. Had to

throw

away

lots of furniture 3. Some residents are

drug

users/dealers 4. Bikes will be

stolen

from bike racks 5. Apartment can be burgled at around 6 AM if your door is

unlocked

and if you are

drunk

/passed out in the bedroom Review from 4/2/16 on Google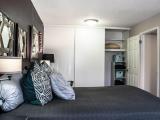 Mar 2016:
Make sure you know who your roommate is! Make sure you guys are compatible! Seriously! I'm a 21 year

old

female with a cat and they ended up sticking me in a apartment with someone almost 15 years older then me with a dog!

Horrible

situation! Other then that with the right roommate it's a pretty

good

deal.

Big

open living rooms and bedrooms, location is

great

. Mostly

friendly

staff. I

haven't

seen many

roaches

or

bugs

at all and I moved in in July. I agree the

bug

problem

is probably more of a personal

problem

. Wifi does suck! It stops working at least once a day. Hot

water

also

sucks

! When I say

sucks

I mean really

sucks

. It's been shut off 8 times since October it's February now. Review from 3/6/16 on Google