Additional Reviews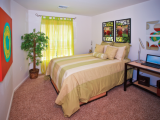 Nov 2018:
this apartment complex is

not

safe

at all.

don't

feel

safe

living here and they

don't

keep up with cleaning around the apartment complex.

don't

live here! Review from Google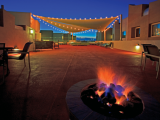 Nov 2018:
Rude

residents who

yell

,

scream

, and play their music at full volume every

night

in the public area only for making

fun

to bother other residents who want to

sleep

. This long period of

screaming

led to me nervous prostration. No enforcement to

stop

those people, call

security

is just a

joke

. Review from Google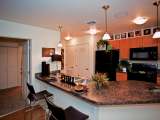 Oct 2018:
My

best

friend Cameron Sanders moved into this place. And wow. What a

horrible

excuse

for a place to live.

Vomit

in the halls,

horrible

smells

everywhere,

disgusting

apartments and absolute

lack

of competency from management. This place should be condemned, seriously. You can move in here thinking "oh it's student living I

don't

expect it to be

great

" and you will be

appalled

at how

disgusting

this place is. If I could rate lower I would. If you are considering moving here, I promise you, literally anywhere else in Tempe is better. Literally anywhere. Review from Google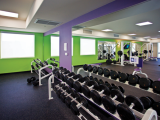 Oct 2018:
Management is

TERRIBLE

!!! When the manager Lindsey is faced with a

problem

she will choose to belittle you, talk over you, and

not

be helpful whatsoever. She was extremely

disrespectful

and

unprofessional

towards me and a family member. When I called Scion to have them acknowledged the situation, I

never

received a call back. It's clear that the only thing they are interested in is taking advantage of naive college student and money. The apartments are

subpar

and are known for having

insect

issues

. The only thing they are doing right is with their maintenance staff, those guys are

great

! Save yourself the trouble and don't live here.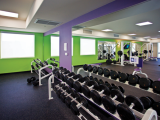 Sep 2018:
I want to honor the team at 1900 Boulevard. My daughter Katie used to live there before she graduated at age 19 and is now working elsewhere. This review is about human compassion, tenacity and execution. Huge shout out to Jacob and Dustin. You see, I

messed

up. I ordered a significant package for my son. I sent it to my daughter's apartment who * hint * resided at the same complex years ago. Amazon could

not

intercept it . I rode Amazon and these stellar dudes like a

stolen

bicycle trying to get him his package. They did

not

fail. Whatsoever. They are personally delivering him his package. The support, followup and unbelievable execution of a simple mission of "finding" a package for my son was

not

over the top

amazing

, but one definitely worthy of a promotion. If I could hire them to be on my team, I would certainly do so. Review from Google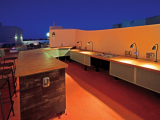 Sep 2018:
STUDENTS

BEWARE

! DO

NOT

SIGN ANYTHING UNLESS YOU ARE ABSOLUTELY SURE. THEY WILL SAY THAT YOU OWE THE ENTIRE YEAR'S RENT EVEN IF YOU HAVE NO INCOME, NO RENTAL HISTORY, NO CREDIT HISTORY, NO GUARANTOR. BE VERY CAREFUL! LEGAL, PERHAPS, ETHICAL - I

don't

THINK SO!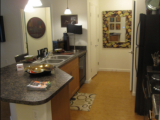 Aug 2018:
The management here is actually pretty

amazing

. They are

great

at communicating and are the only student housing staff (or

close

to ASU office staff) who are personable. That's important! I only ever had to put in maintenance request once for the dryer, so that was

great

. The only downside was how long it took to do the clubhouse renovations and the demographics here... but I mean the upgrade looks

great

and what else can one expect from college students getting the luxury life that their parents are paying for? Review from Google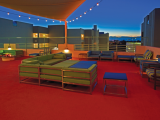 Jun 2018:
First of all, the clubhouse is open 24/7. 'Nuff said. Also the staff is

great

and very patient. The gym is huge and they have a starbucks mahine. Definitely a five star place. Review from Google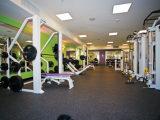 Jun 2018:
Management is always there to

help

. I feel my questions are been responded. Light rail access is very convenience to get around town plus valet

trash

service. Review from Google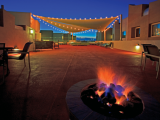 Jun 2018:
I WOULD

NEVER

EVER EVER EVER EVER RECOMMEND LIVING HERE, MY LEASING TERM HAS

NOT

EVEN BEGAN YET AND I HAVE BEEN THROUGH SO MUCH

HELL

AND CONFUSION WITH THESE PEOPLE!!! THEY PROMISED ME (3 TIMES) THAT I WAS QUALIFIED FOR THEIR "SPECIALS" AND

CHANGED

THEIR MINDS!!! I SIGNED MY LEASE IN MARCH AND THEY ASSURED ME AN EARLY MOVE IN FOR JULY, WHEN I CALLED THEY DID

NOT

HAVE ANY ROOM FOR ME!!!!

SCREW

MY LIFE RIGHT??? AT SIGNING, I WAS TOLD THAT ALL

FEES

WERE WAIVED FOR ME EVEN THE ADMIN

FEE

AND THEY

didn't

PUT IT IN WRITING SO I STILL HAD TO PAY THAT!!! THEY

NEVER

FOLLOW UP, I HAVE ALWAYS HAD TO CONTACT THEM TO GET INFORMATION THAT CHANGES EVERY SINGLE TIME.!!! THEY ARE

LIARS

AND THEY ALL HAVE AMNESIA WHEN IT COMES TO THINGS THEY HAVE SAID, IT'S ABOUT PROTECTING THEIR OWN!!! I AM A MILITARY VET, THEY

don't

CARE

ABOUT MY HOUSING OR HOW MY MONEY IS B Review from Google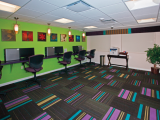 Jun 2018:
Good

facility, manger is

nice

. Room is

decent

, but the environment is

noisy

, a lot of

party

! Review from Google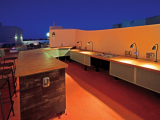 Jun 2018:
ATTENTION ASU PARENTS.

Horrible

experience all around.

FILTHY

APARTMENT AND HALL AND STAIRWAYS AND ELEVATORS uncaring undertrained staff. Promised many amenities that were "under

construction

" most of the year. Move our has been a

NIGHTMARE

! Extra

charges

for moving out at the end of the year. Such as an additional parking

fee

...seriously! And a utilities

fee

...what??? Do

NOT

move your students into this

dump

!! Review from Google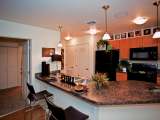 May 2018:
I was going to move into Boulevard 1900 last year but last minute backed out (keep in mind I was pressured and

forced

into signing by the complex but a guarantor

never

signed; therefore I was

never

approved). There are even emails saying I

cannot

move in because a guarantor

never

signed. NOW, this (

criminal

) apartment complex and the company The Scion Group LLC are trying to

charge

me a w

hole

year's worth of rent (and it

hasn't

even been a year since I was supposed to move in). They

never

even contacted me until 6 months after they said I wasn't approved. In fact, a collections agency contacted me about it. I

never

lived in this apartment, was

never

approved, and

never

even given keys to move in. They are trying to put this on my credit and

charge

me money I

don't

owe. How

sick

...trying to put college students in debt who are already trying Review from Google
May 2018:
I've had the experience of several friends being turned

down

for applications only to discover 6 months to a year later that they have been in default and now owe a years lease in cash. Even though a guarantor

never

signed and sent them letters that they

cannot

move in. This complex the Scion Groups

attacks

on college students is outrageous. And demanding the money for a full year lease after they were turned

down

and

never

given keys or signed a lease is

nothing

less than

criminal

. There are multiple court cases pending to which I have seen proof. This is an ongoing issue. Stay

away

from this living establishment as it is a

scam

. Review from Google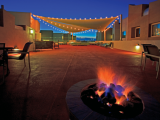 May 2018:
I currently live here and have resigned to live here again next year! Move in was horrific because my apartment was

dirty

and

disgusting

but we had people come in and

clean

and my apartment felt like home. I live in a 2 bed 2 bath unit and truthfully it is

perfect

size for everything I do. I come and go alot and

never

have

problems

with parking or anything like that. One thing to consider though is your safety. This is

not

the

best

area of tempe and really attracts a different crowd around the nearby lightrail stations, so keep that in mind. I also had my door kicked in and with out

security

cameras there is no way to know who had done it. BUT, when that happened the staff responded immediatley and had people in there to fix my door (Ralph, I can

not

thank you enough!) Lindsey is the

best

and so is everyone who works in the front office! This Review from Google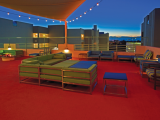 May 2018:
I have lived at BLVD 1900 for 3 years now (previously the Domain at Tempe) and let me tell you this place

SUCKS

! There is technically

nothing

wrong

with my apartment, the furniture is

nice

and

nothing

is

broken

but I

cannot

stand that way I

cannot

get a straight answer from anyone. Parking for residents is reserved on the upper floors of the parking garage (anything that is

not

the ground floor), however every

night

and I do mean every

night

, all but maybe one spot on the ground floor is full. I have seen the same car parked in the same spot for a week and a half. There are multiple residents that park on the ground floor that do

not

pay for parking and as someone who has dumped at least $1200 in parking alone I am very annoyed. I recently switched apartments as one of my roommates moved out and I now have a bedroom window that faces the pool, Review from Google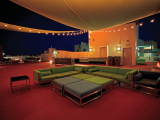 Apr 2018:
I feel strongly compelled to otherwise

warn

ASU students and their parents to STAY

AWAY

. This is one of the

WORST

places i've ever lived at, and for reference, I've lived in Army barracks. Also, for the parents, if you're

worried

about your daughters getting creeped on by random middle aged men living here or non-students coming in here to try to

party

and invade the complex, this is

NOT

the apartment to house your children.

PRO

: The student staff and maintenance staff are awesomely

friendly

and do their

best

with what they have.

CONS

: Everything else.

Water

shut off - as I sit here typing this, all the

water

is out in the building -

not

typically the biggest issue but it is when the

notice

was sent out YESTERDAY. Pool closures - They

closed

the entire pool area right AFTER Spring

Break

to resurface the hot tub (

poorly

at that, might even st Review from Google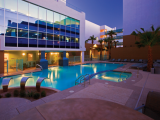 Apr 2018:
I do

not

reccommend anyone to live here, this is a

terrible

place to live. Something is ALWAYS

broken

& the maintenance team

sucks

. The hallways in the buildings are ALWAYS

dirty

and

smells

like

rotten

garbage

. The manager Lindsay Fortress is very

rude

and

unprofessional

, she always has an attitude about something and

not

helpful at all. If anyone is looking for a place to live for the upcoming semesters BLVD 1900 is

NOT

the place. Review from Google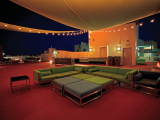 Mar 2018:
The apartment itself is fine however, there was a deal that if you resign you get a prize. I resigned almost three months ago because of that and

never

received the price. Very disappointed. Review from Google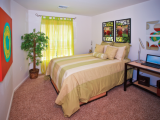 Mar 2018:
Awesome

place to live. The staff is

always willing

to

help

you in any way they can. High recommend! Review from Google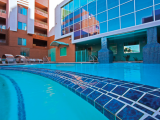 Jan 2018:
Pros

: Rooms are

big

and

spacious

,

good

maintenance (from my experience),

easy

access to lightrail and parking, they are remodeling so putting in effort to keep the place

cool

and

new

, lease is clear and reasonable

Cons

: Pets(I'm

allergic

to some so it might be my own personal grievance), wifi is eh, hot

water

sometimes goes out, tv is low def sometimes

spotty

, little high for rent, found a

roach

(probably cause your supposed to

leave

trash

in halls),

trash

pickup at

night

super

late

and can always hear, on move in had to go back for key three times, had to get lock fixed on door(again maintenance was super

awesome

about). Overall I'm

not

picky about how

clean

the hallways are or

noise

. Would like to see the jacuzzi fixed. Maybe some more

notices

on the clubhouse. Yes it's built but the pool table in there

isn't

done etc. It works for me but tr Review from Google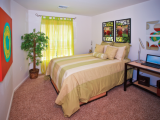 Jan 2018:
Do

not

live here because of MANAGEMENT. Although the rooms are

nice

and the staff is

wonderful

(including maintenance) this is an apartment complex that will end up serving as a

great

life lesson as to

not

sign a lease with a

bad

management. The Resident Services Manager, Lindsay Fortress, is an

unprofessional

and

rude

woman that you

don't

want to deal with. She discriminates and is outright

rude

to students

due

to their age and naivety. Students - do

not

live here Parents - do

not

have your children living here unless you want to have to involve yourself in any dispute or

problem

as management will be

rude

and discriminating towards basic needs and situations that arrive. They will

nickel and dime

your kids while you're

not

looking and

yell

at them unless you're willing to get involved every single time. Do

not

live here until they

change

m Review from Google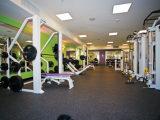 Dec 2017:
This is the

WORST

Apartment EVER!!!! No Signal Here.

Smells

like dog

poop

everywhere. Internet is a

mess

. They

lie

about getting it upgraded. It's trashy

unsafe

, the five star reviews are people that work in the office, you sign ALL YOUR RIGHTS

AWAY

. THEY

TOW

YOUR CAR if you park on the first floor even if you PAY FOR Parking. You can only park above. Review from Google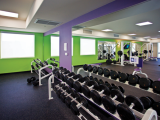 Dec 2017:
The apartment was really

dirty

when I moved in. Maintenance

nice

when/if they ever came to your apartment. I would file in a maintenance request and have it fulfilled months later. They promised they would make renovations "soon", when I signed up, but they

didn't

even start until my lease was over. They

charged

me for the last 2 months when I

wasn't

even living there (and I terminated my lease), as

well

as

charging

another sublease who replaced me. Even if it is legal, it is definitely frowned upon. Would

NOT

IN A MILLION YEARS recommend this apartment to someone else. If you are an ASU student, move somewhere closer, its worth the extra money. Plus the apartments are way better closer to campus. Review from Google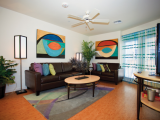 Jul 2017:
I lived here for my junior year, and it honestly was

not

as

horrible

as some make it seem. It is very

convenient

for ASU students. It is

close

enough to campus to ride a bike to campus, or take the light rail. I

never

experienced any major or unusual

issues

. Bottom line, no apartment complex is

perfect

, and it's only a temporary living situation. Management was always

friendly

and informative. Living spaces were

spacious

and comfortable. If you're looking for a place to stay

near

campus and can afford it, I

would recommend

it.